How not to fall for #FakeNews in wake of #PulwamaAttack
How not to fall for #FakeNews in wake of #PulwamaAttack
Written by
Ramya Patelkhana
Feb 18, 2019, 12:24 am
3 min read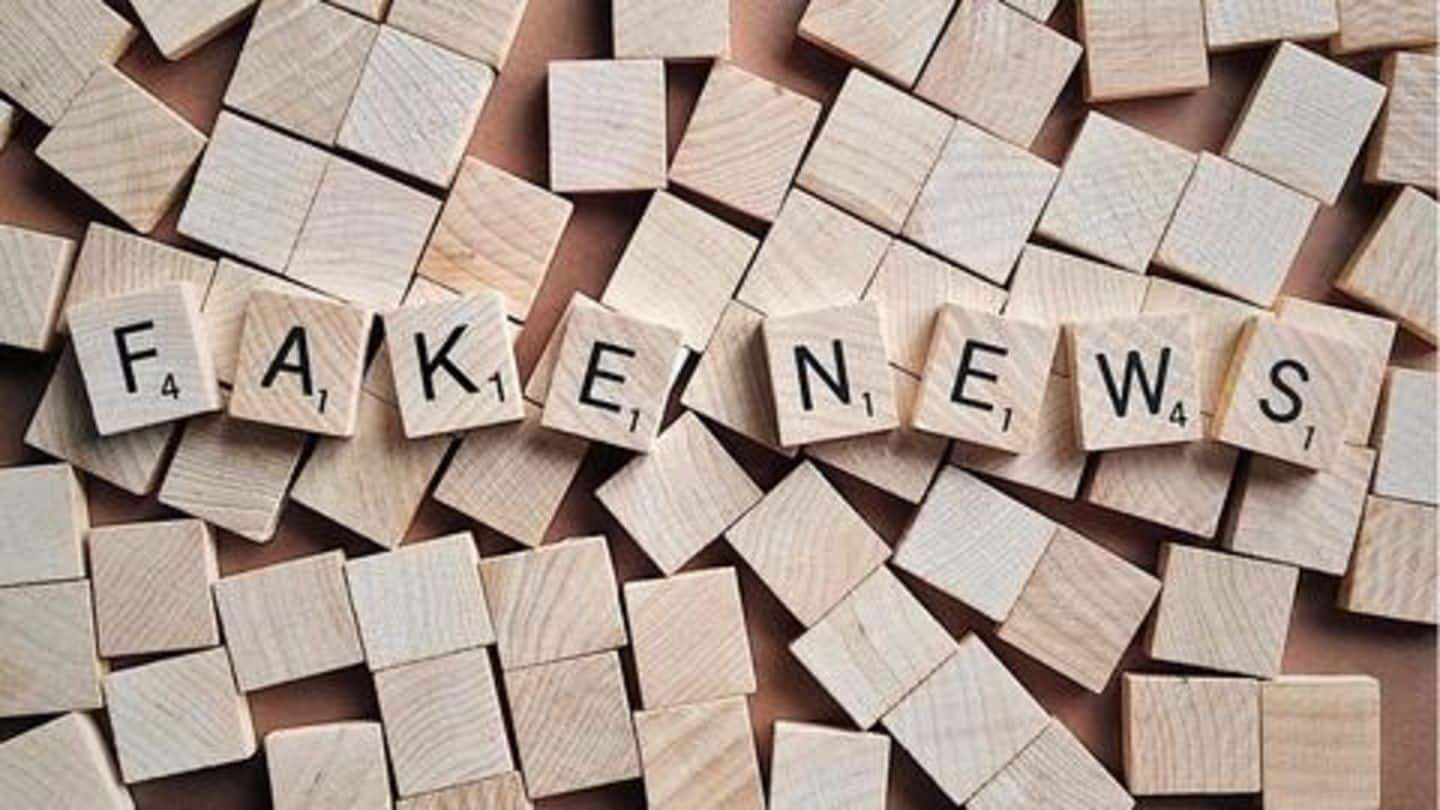 Following the deadly Pulwama terror attack, which claimed the lives of 40 CRPF personnel, several fake news posts are doing the rounds on social media. Social media platforms, including Facebook, Twitter, WhatsApp, are being used to circulate misinformation, fake pictures/videos, and rumors to spread hatred and fear or invoke violence. Here's how not to fall for fake news in the wake of Pulwama attack.
Many social media users are sharing old videos of car bomb attacks from Iraq and Syria claiming they are videos of the Pulwama attack captured by CCTV cameras. However, these are fake videos; one can clearly make out the location shown in these videos is not Kashmir. Investigations into the Pulwama attack are underway and no video footage of the incident has been released.
Meanwhile, some social media accounts, in an attempt to invoke hatred, are circulating fake images claiming that they are the pictures of mutilated body parts/bodies of martyred CRPF jawans. Also, fake news about Kashmiri students being harassed in various places across the country after the Pulwama attack is also being shared on social media to spread fear and hatred among people.
CRPF has issued an advisory note over fake news
Taking note of the fake pictures of martyred personnel on social media and fake news Kashmiri students being harassed, the Central Reserve Police Force (CRPF) issued an advisory on Sunday. CRPF has cautioned people, urging them not to fall for such rumors. Asking people not to spread such misinformation, CRPF said one can report any such fake content by sending an email to webpro@crpf.gov.in.
Miscreants trying to circulate fake pictures of our Martyrs: CRPF
ADVISORY: It has been noticed that on social media some miscreants are trying to circulate fake pictures of body parts of our Martyrs to invoke hatred while we stand united. Please DO NOT circulate/share/like such photographs or posts. Report such content at webpro@crpf.gov.in

— 🇮🇳CRPF🇮🇳 (@crpfindia) February 17, 2019
Fake news about harassment of Kashmiri students being propagated
ADVISORY: Fake news about harassment of students from #Kashmir is being propagated by various miscreants on social media.
CRPF helpline has enquired about complaints about harassment and found them incorrect.
These are attempts to invoke hatred
Please DO NOT circulate such posts

— 🇮🇳CRPF🇮🇳 (@crpfindia) February 17, 2019
Fake donation links, posts asking to contribute to jawans
Misinformation aimed at igniting hatred and violence apart, many social media posts and messages about new government schemes or those seeking donations for CRPF jawans are going viral. While some posts/messages might be true, people are advised to verify before making any contributions through apps/websites. Always make donations through authenticated websites and ways to ensure that it doesn't fall into the hands of scammers.
How to detect fake-news and reduce spread of false information?
People must understand that forwarding fake/unverified news and information surrounding the Pulwama attack, or any other issue, is dangerous as it can create serious problems. They should not share or believe any information without checking their facts first. They should always verify from credible resources. One must check whether the government, concerned agencies, or credible news platforms have officially released any such information.
Use fact-checking websites and Google reverse image search
One must also report any fake news or posts they receive immediately to the concerned authorities to reduce the spread of misinformation. They can also use fact-checking websites to verify facts. They can also use Google reverse image search to fact check the images or pictures they receive and report if they find anything suspicious.
Avoid sharing posts that might create tensions or invoke fear
One must avoid forwarding, sharing, or re-posting random posts or forwards. Especially, WhatsApp users must be careful and avoid sharing upsetting posts that might create communal tensions or violence and invoke fear among people. Users should be careful with messages labeled as "Forwarded" and double-check the facts. Group admins must be extra careful and ensure that fake news is not shared in their groups.