Prospectus of college owned by RJD-minister shows India-map without PoK
Prospectus of college owned by RJD-minister shows India-map without PoK
May 07, 2018, 09:28 pm
2 min read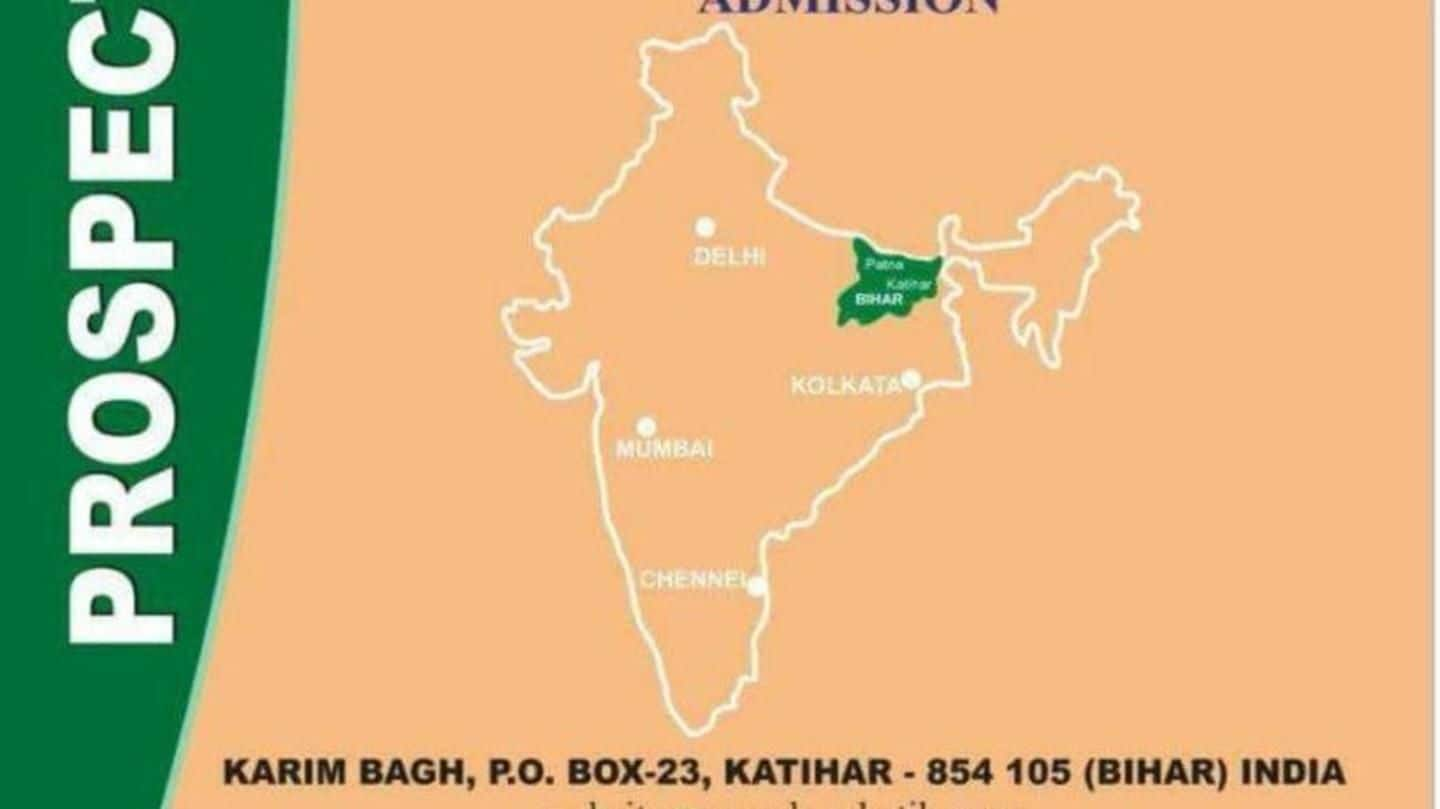 The prospectus of Katihar Medical College and Hospital (KMCH) for the 2018-19 session, showed Pakistan-occupied Kashmir as a part of Pakistan, erupting a row. The college is owned by RJD MP Ashfaque Karim, and the misprinted map invited sharp criticism from BJP-JD(U). An FIR was lodged against KMCH administration at the Katihar Mufassil police station, on the district magistrate's directive.
It's a printing mistake, says Karim after incident
Ahmad Ashfaque Karim, who is also the director of the college, said the mistake was committed by the printing press. "It is a big mistake which should not have happened. It is an error by the printing press. We had asked the press to rectify the error on 24 April itself. The prospectus is not being sold for the past 15 days," Karim said.
RJD vice-president says mistake should be rectified
In his defense, Karim said no one can separate Jammu and Kashmir. Shivanand Tiwari, RJD Vice-President said he hasn't spoken to Karim about it. He added, "But if such thing has happened even by mistake, the college administration should say sorry and rectify the mistake."
Meanwhile, political attacks gain momentum over truncated map
After the police seized the prospectus and other documents from the college, political leaders trained guns at RJD chief Lalu Prasad Yadav. BJP leader Giriraj Singh said, "Divisive forces are at work to break the nation. It is unfortunate that Jinnah's genie has entered the country." JD(U) spokesman Ajay Alok said President Kovind and Rajya Sabha chairman Venkaiah Naidu should look into the matter.