Pragya's bike, allegedly used for Malegaon blast, presented in court
Pragya's bike, allegedly used for Malegaon blast, presented in court
Jul 09, 2019, 07:54 pm
3 min read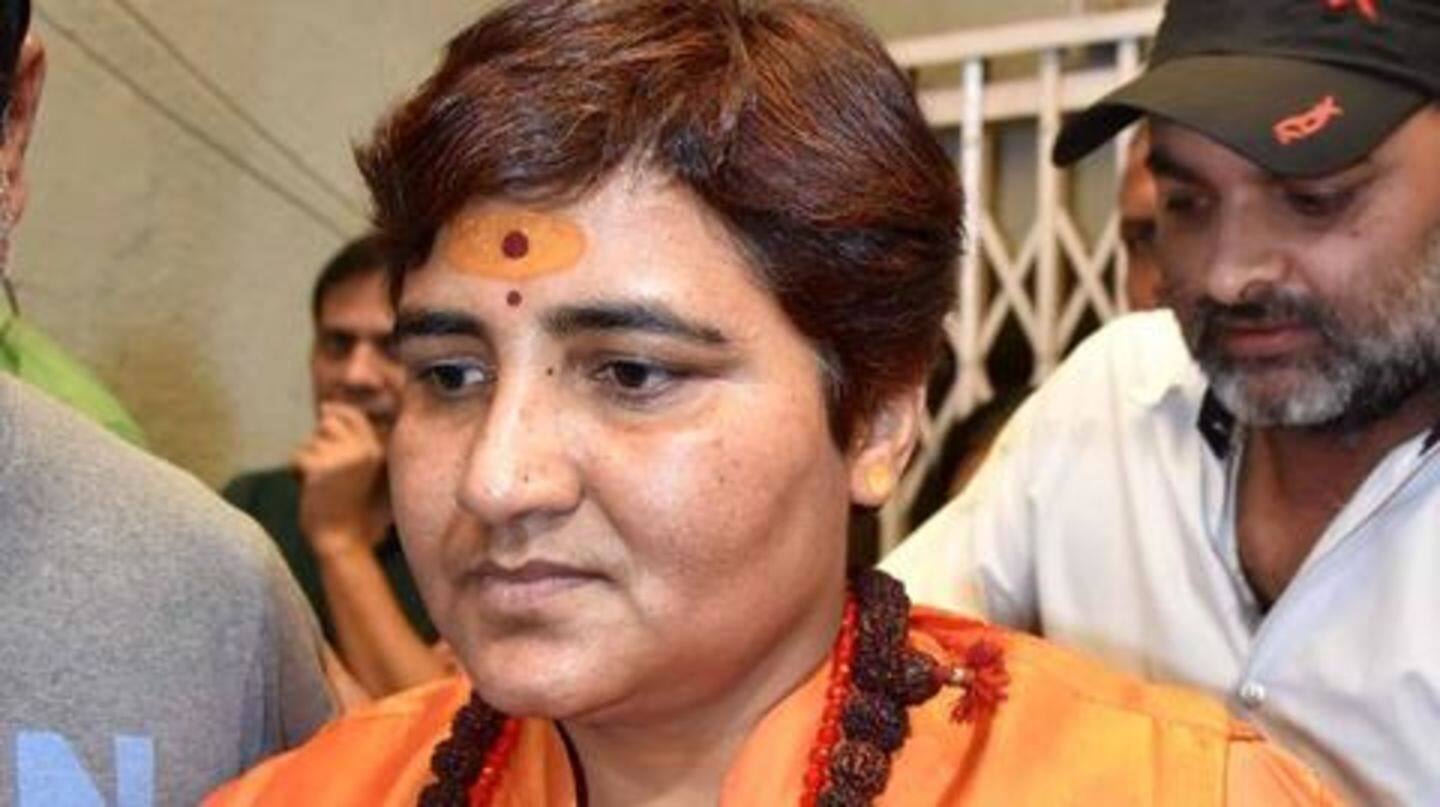 The motorbike, which was used for the 2008 Malegaon blast case, was on Monday presented before the trial court for examination. Allegedly, the two-wheeler was registered in the name of Pragya Singh Thakur, who recently won Lok Sabha elections from Bhopal on a BJP ticket. The bike was brought to the court premises in a tempo, and a witness identified it. Here's more.
Backstory: Six people died and 100 were injured in blast
On September 29, 2008, a bomb ticked off in Malegaon killing six people and injuring nearly 100. Based on the registration of the vehicle, Pragya was arrested in October 2008. Later, NIA took over the probe and in 2016 said Pragya had not been using the vehicle for over two years, giving her a clean chit. She got bail in 2017.
Witness identified two motorcycles and five bicycles
On Monday, the witness, who conducted the spot punchnama, when the blast happened, was shown two bikes and five bicycles. While one bike was LML Freedom, another one was a Honda Unicorn. Since the bicycles and motorcycles couldn't be taken to the courtroom on the fifth floor, Special Judge VS Padalkar asked the defense and prosecution to examine it on the ground floor.
Judge and witness climbed atop tempo to examine bike
Initially, the witness was shown the five bicycles, and then, the LML Freedom bike. The witness climbed atop the tempo and identified the bike. Judge Padalkar also hopped on the tempo for examination. The court observed that the rear part of the bike was kept in a separate gunny bag. The bike's petrol tank, headlight, and guard were damaged.
Further, the witness was questioned by prosecution and defense
After the bike was examined, the judge, witness, prosecution, and the defense returned to the courtroom. Subsequently, the witness was interrogated by the special public prosecutor Avinash Rasal. The witness confirmed he was the one who identified the properties. When Pragya's lawyer JP Mishra cross-examined the witness, he said he didn't know how a punchnama is conducted and told the police everything he saw.
Earlier, Pragya said she "didn't know" a blast happened
To recall, Pragya appeared before a NIA court for the hearing last month. When judge Padalkar said, "116 witnesses have been examined and it has been established that a blast took place? I am not asking who did it. Do you know a blast took place on 29th September 2008," she gave a stunning response. Pragya said she wasn't aware a blast took place.