Don't know about Malegaon blast: Accused Pragya Thakur tells court
Don't know about Malegaon blast: Accused Pragya Thakur tells court
Jun 07, 2019, 06:56 pm
3 min read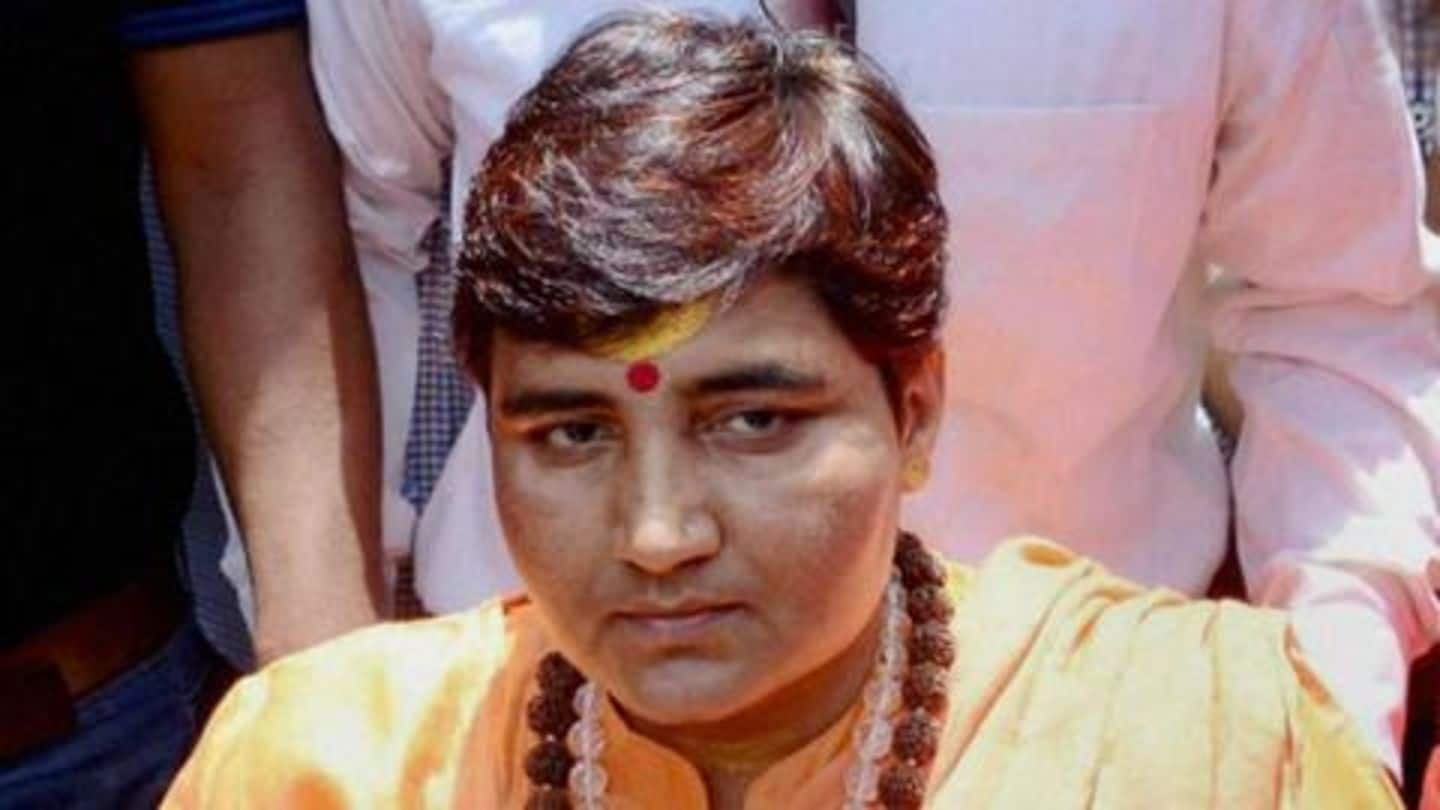 Pragya Thakur, who won Lok Sabha polls from Bhopal on a BJP ticket, on Friday appeared before a special NIA court in Mumbai in connection to the 2008 Malegaon blast case. This was Pragya's first visit to the court after being elected as a parliamentarian and she was naturally, grilled. Earlier this week, she skipped a hearing citing "poor health". Here's what happened in court.
A bit about Malegaon blast case
On September 29, 2008, a bomb strapped to a motorcycle went off near a mosque in Malegaon, Maharashtra, killing six people and injuring 100. The probing agencies said the bike was registered under Pragya's name, resulting in her arrest days later. In 2017, Bombay High Court had granted her bail on "health grounds", but she hasn't been exonerated yet. She still faces trial.
Here are the charges leveled against Pragya
Pragya is facing charges under the Unlawful Activities Prevention Act, the Indian Penal Code, the Arms Act, and the Explosive Substances Act. Notably, the court had earlier dropped charges against her under the stringent Maharashtra Control of Organized Crime Act.
In court, Pragya said she "didn't know" about the blast
Pragya was called in the witness box by Special NIA Judge VS Padalkar. She sat on a red satin cloth, spread for her by her supporters. "116 witnesses have been examined and it has been established that a blast took place? I am not asking who did it. Do you know a blast took place on 29th September 2008?" asked the judge. Pragya said, "I don't know".
Pragya skipped previous hearings, but court demanded her presence today
Pragya had earlier cited election preparations as a reason to not appear before the court. She was also scheduled to appear before the court on Thursday, but her lawyer requested an exemption saying she was in the hospital due to poor health. The court had allowed her to skip the hearing but underscored that she should be present on Friday or "face consequences".
Strangely, Pragya missed court hearing, but attended political event
It is important to note that Pragya wasn't present for the hearing but was "well enough" to attend a political event in Bhopal organized to mark Maharana Pratap Jayanti. The director of the hospital, where Pragya was admitted after she complained of dehydration, hypertension and gastrointestinal complications, said Pragya took leave to "go home for a bath". Meanwhile, Pragya's aide Upma downplayed the incident.
Pragya's aide said she would return to hospital 'soon'
"She was discharged from the hospital this morning and is taking part in a program as pressed by workers, but she will return to the hospital immediately afterward as she is not well," Upma had said.