Birbhum violence: CBI FIR names 21 persons after HC order
Birbhum violence: CBI FIR names 21 persons after HC order
Mar 26, 2022, 04:51 pm
2 min read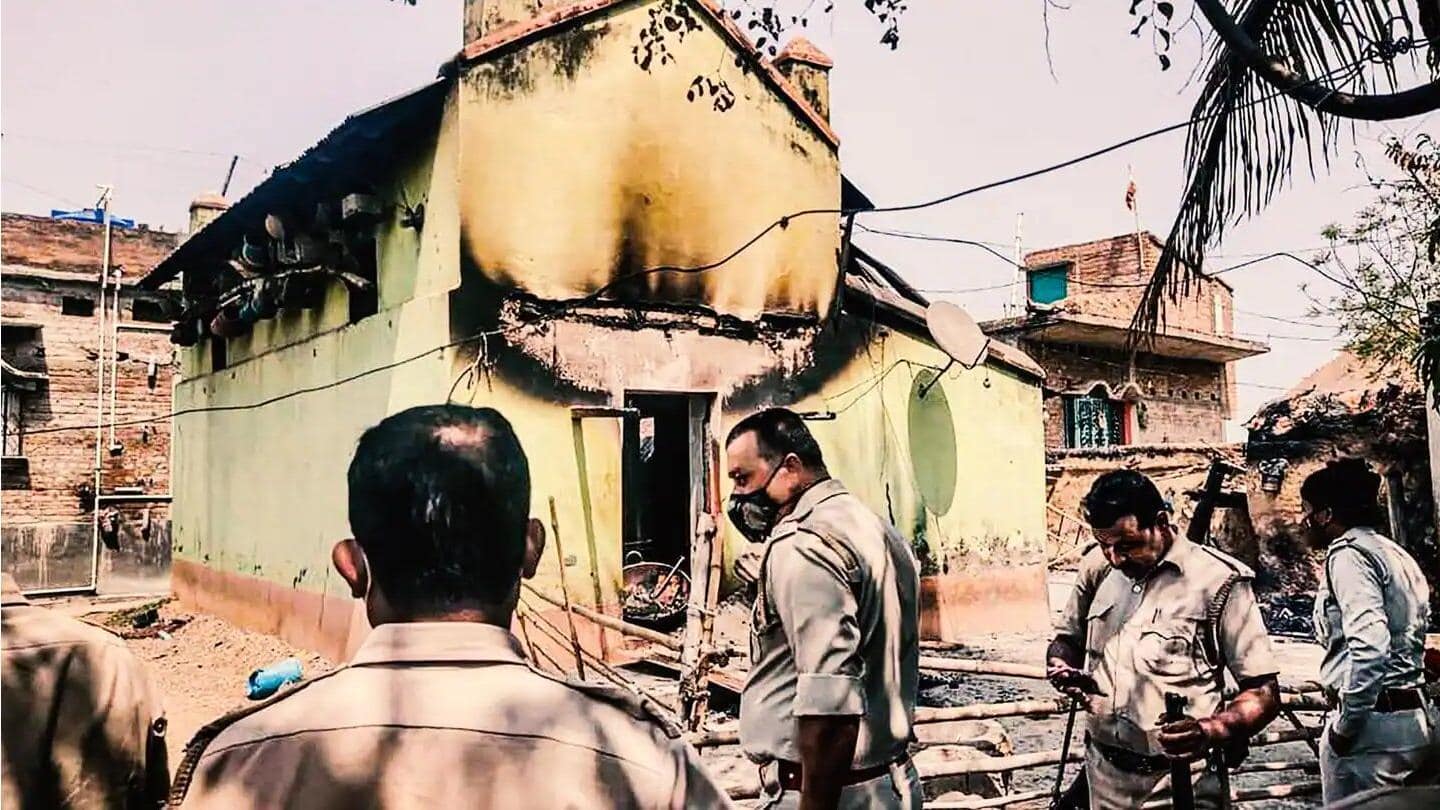 The FIR filed by the Central Bureau of Investigation (CBI) in the Birbhum violence case names 21 individuals. On March 21, miscreants set fire to ten houses in Birbhum's Bogtui village in West Bengal, killing eight people, including children. Further, the FIR stated that the fire was intentionally set to the houses with a "view to kill the persons inside."
Why does this story matter?
Eight people—including six women and two children—were charred to death by a mob in Bogtui village of Rampurhat in West Bengal's Birbhum district on Tuesday.
The CBI registered the FIR in the case after the Calcutta High Court transferred the case to the central agency on Friday.
The court had also set an April 7 deadline for the agency to submit its report.
CBI team reached Birbhum yesterday
The CBI, along with its forensic team, visited the Rampurhat police station on Friday, studying files and documents related to the case, collecting samples for forensic examination, and inspecting the houses that were destroyed in the fire. According to the FIR, an "unruly mob of 70-80 people" ransacked the victims' homes and set them on fire with the intent of "killing the people inside."
Violence in retaliation of TMC leader's murder: FIR
According to the FIR, a preliminary investigation revealed that the violence was carried out in "retaliation" for the murder of Bhadu Sheikh, the Trinamool Congress' (TMC) local panchayat's upa-pradhan, who was killed using crude bombs a day before.
CBI conducting investigation on 'war-footing'
Anubrata Mondal, the district president of the TMC, had previously stated that the fire could be caused by a short circuit. However, the CBI's FIR dismissed his claims. "We have to conduct the probe on war-footing as we have a deadline to meet," said a CBI official. The investigative agency found charred bodies of seven people inside a house, according to Zee News.
BJP and TMC debate over Birbhum violence
The incident has led to a war of words between the opposition Bharatiya Janata Party and the ruling TMC over the law and order situation in West Bengal. Chief Minister Mamata Banerjee visited the site on Thursday, criticizing the police for arriving late while ordering the arrest of a local TMC leader involved in the violence. She also announced compensation to the victim's families.