Updating NRC, my 'baby'; BJP failed to 'nurse' it: Gogoi
Updating NRC, my 'baby'; BJP failed to 'nurse' it: Gogoi
Written by
Anjana Raghav
(Sourced from PTI)
Aug 12, 2018, 03:33 pm
3 min read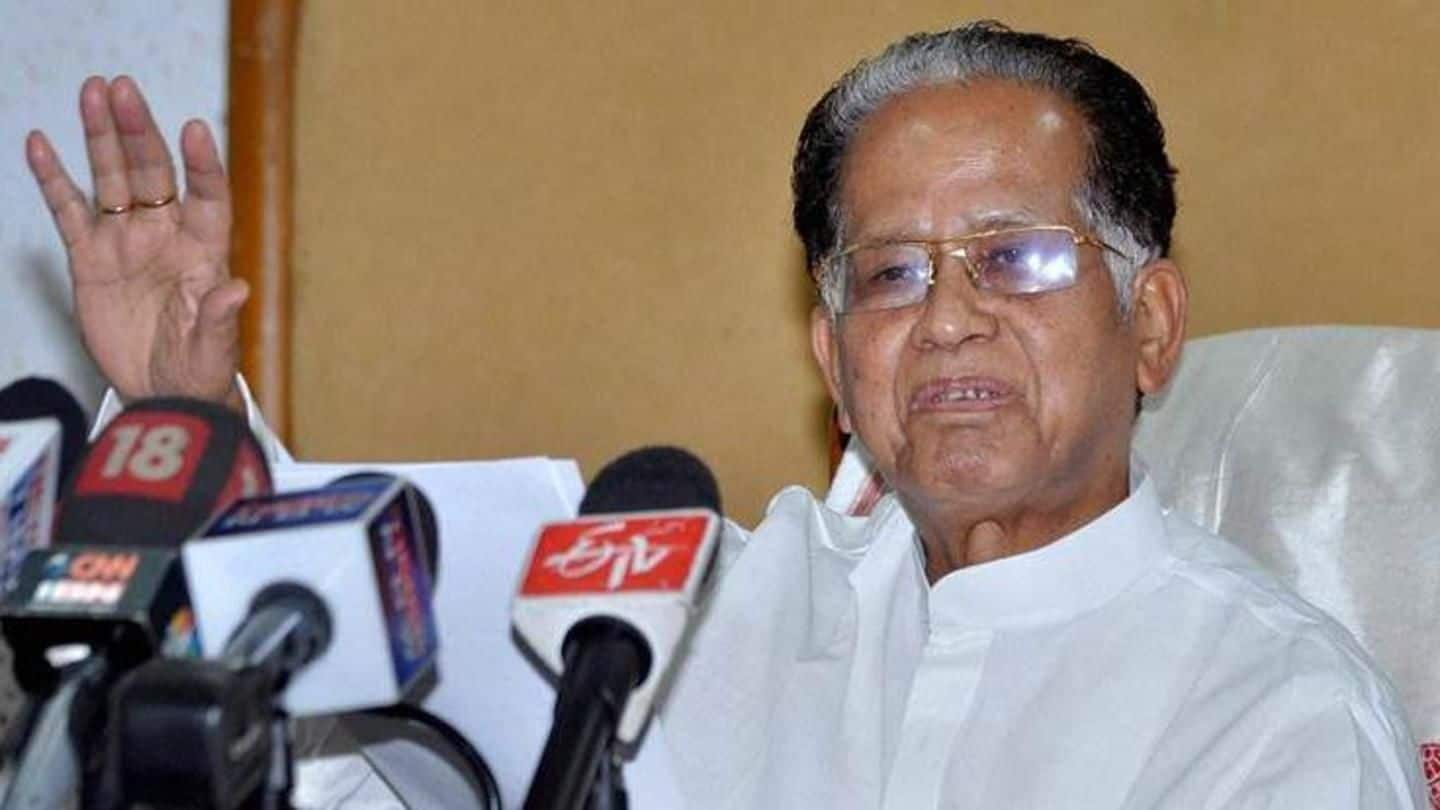 Former Assam Chief Minister Tarun Gogoi has claimed that the initiative to update the National Register of Citizens (NRC) was his "baby" and the BJP has failed to "nurse" it properly due to which a defective draft was published with names of over 40 lakh people missing. The three-time Chief Minister alleged that the BJP wasn't interested in solving the problem of infiltration.
BJP isn't interested in solving infiltration problem: Gogoi
"BJP has always played politics with the foreigner's issue on communal lines and is just not interested in solving the problem," Gogoi said, adding that this is evident from their introduction of Citizenship (Amendment) Bill, 2016 which is primarily aimed at bringing in more foreigners. The infiltration issue always crops up before elections, then subsides to emerge again before the next polls, he added.
Foreigners can be declared stateless, second-grade citizens in future: Gogoi
The importance of a correct and updated NRC cannot be denied as in the future, the people detected as foreigners can be declared stateless or second-grade citizens who will be denied land rights and for whom the taxation rates will be high, Gogoi said.
BJP always tried to divide country on communal lines
"The BJP always blamed the Congress for giving protection to the Bangladeshis, but the initiative to detect foreigners by updating the NRC was taken by me with the core objective to determine genuine Indian citizens," Gogoi said. The BJP has always tried to divide the country on communal lines and they are doing the same in the case of identifying foreigners, he added.
Bill will welcome foreigners of particular religion in India: Gogoi
The introduction of the Citizenship (Amendment) Bill, 2016 was done with the aim of bringing in foreigners of a particular religion from Bangladesh and exclude those belonging to another faith, Gogoi said. "The Bill, if passed, will be like giving a red carpet welcome to foreigners of a particular religion and nullify the objective of NRC," he added.
NRC was prepared under Assam Accord clause
Gogoi asked why the issue of deportation of the foreigners wasn't being taken up with Bangladesh. The ongoing NRC will be the second one in the country after 1951. He pointed out that NRC was being prepared under Assam Accord clause of including people who have entered the country before March 25, 1971, and this was the only way it could be done.
"The authorities now must concentrate on preparing an error-free NRC as directed by the Supreme Court and ensure that genuine Indian citizens whose names are missing from the draft are not harassed further," Gogoi said. He also alleged that the number of cases sent to the Foreigners Tribunal during the BJP government's rule had been much less than that of the Congress rule.