BJP stalwart Arun Jaitley passes away at 66
BJP stalwart Arun Jaitley passes away at 66
Written by
Shikha Chaudhry
Aug 24, 2019, 01:23 pm
2 min read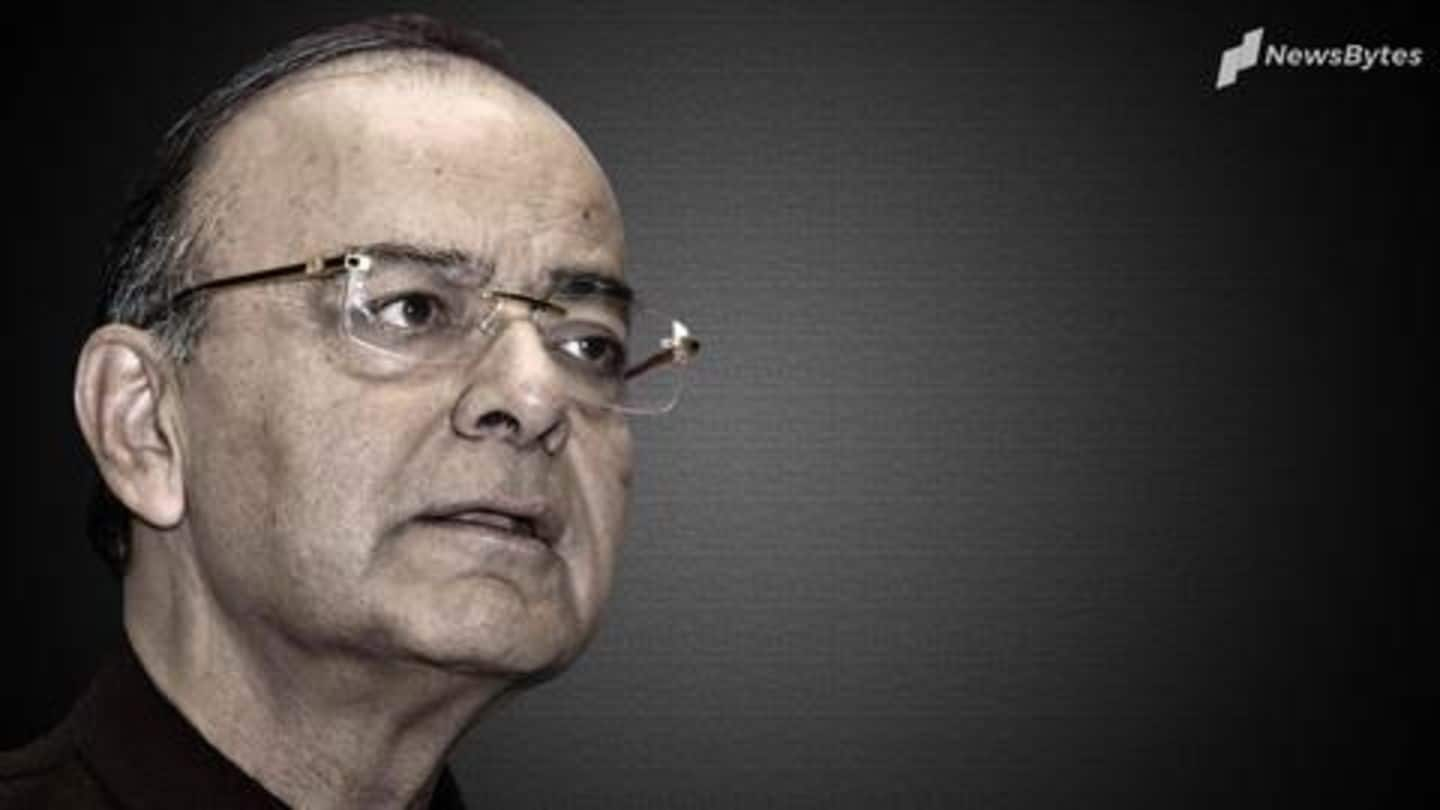 In a distressing piece of news, former Finance Minister and senior BJP leader Arun Jaitley passed away today. He was 66. Lawyer-turned-politician Jaitley was admitted to AIIMS on August 9, after he complained of restlessness and palpitations. He had been in ICU since then. Here are more details.
Earlier, AIIMS had said Jaitley was hemodynamically stable
Jaitley was put under the care of a multidisciplinary team of doctors, AIIMS had said after he was admitted. Though he was taken to ICU, he was hemodynamically stable (meaning his heart was pumping blood at the required force), the premier medical institute had revealed. However, there were some reports that claimed Jaitley was in critical condition.
PM Modi's tribute to Jaitley
With the demise of Arun Jaitley Ji, I have lost a valued friend, whom I have had the honour of knowing for decades. His insight on issues and nuanced understanding of matters had very few parallels. He lived well, leaving us all with innumerable happy memories. We will miss him!

— Narendra Modi (@narendramodi) August 24, 2019
Jaitley had not been keeping well for months now
Jaitley's health had been a major concern for months. Last year, he underwent a kidney transplant and took a long break after the surgery. He had also gone abroad for treatment which is why he couldn't present the interim budget of 2019. His Cabinet colleague Piyush Goyal filled in for him. In May too, Jaitley got admitted to AIIMS after his health deteriorated.
Key minister in Modi 1.0, Jaitley excused himself this time
In Prime Minister Narendra Modi's first tenure, Jaitley handled many important portfolios and was seen as a key troubleshooter. He oversaw the GST implementation and fiercely defended the government's controversial schemes. But after PM Modi stormed to power again in 2019, Jaitley said he couldn't be a part of the Cabinet due to his health. He had written a letter to PM Modi too.
Jaitley had thanked PM Modi for the opportunities
I need time for myself, Jaitley had said
"I am writing to you to formally request you that I should be allowed a reasonable time for myself, my treatment and my health, and therefore, not be a part of any responsibility, for the present, in the new government," Jaitley had written.