Kashmir: BJP leader, his brother, and father killed by terrorists
Kashmir: BJP leader, his brother, and father killed by terrorists
Jul 10, 2020, 12:42 am
4 min read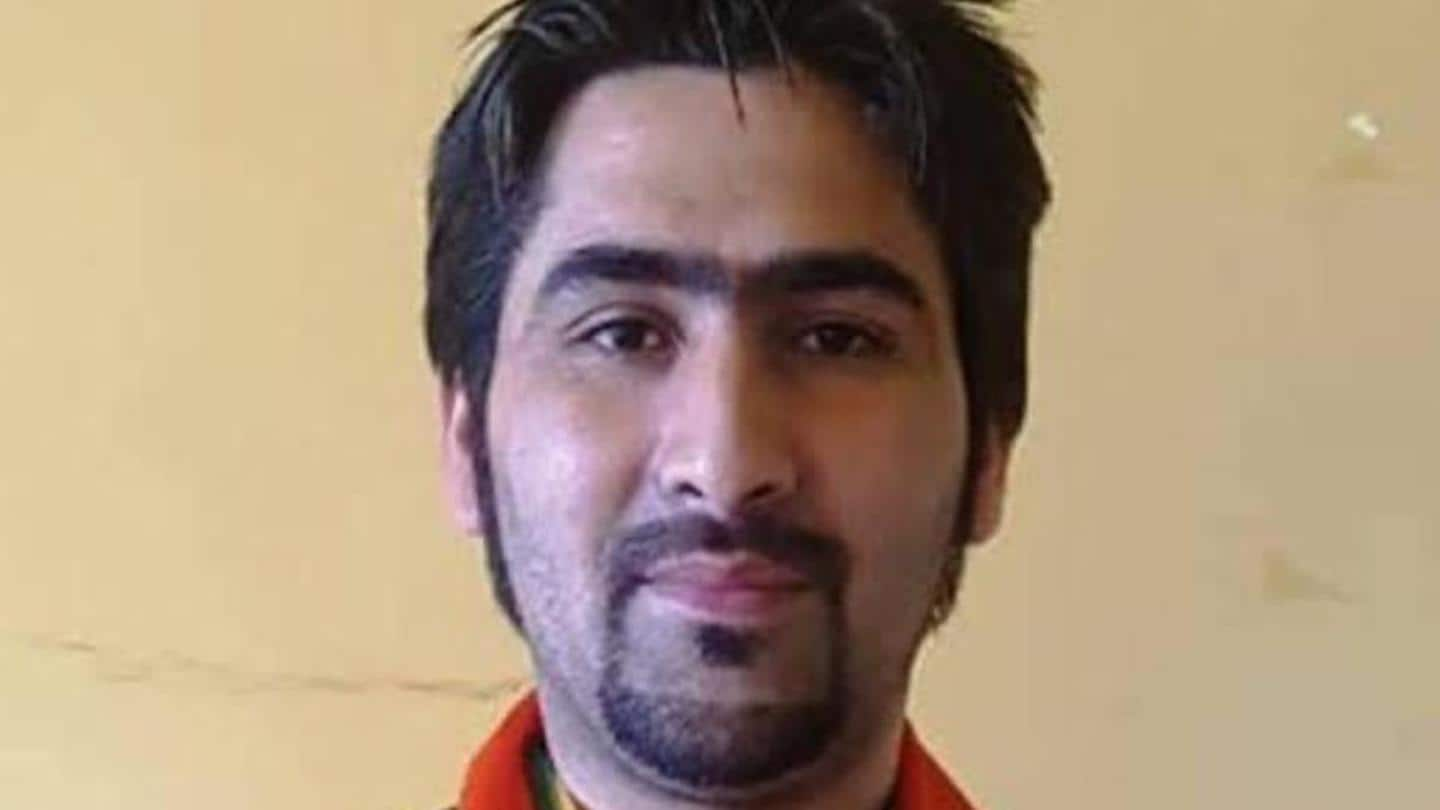 A leader of the Bharatiya Janata Party (BJP), his brother, and father were shot dead by terrorists in Bandipora, North Kashmir, late on Wednesday evening. 27-year-old Sheikh Waseem Bari, who was a member of the BJP state executive committee, his brother Sheikh Umar and father Sheikh Bashir Ahmad were shot just outside the Bandipora Police Station. Politicians cutting across party lines condemned the attack.
Bari joined BJP more than four years ago
Reports said Bari had been associated with BJP for more than four years now. Previously, he was also the president of the party's district unit. His brother and father were also office-bearers of BJP. Kashmir IGP Vijay Kumar informed that unidentified men shot the three of them. "They were critically injured and succumbed later," Kumar was quoted by the Indian Express.
They were shot in the head by bike-borne terrorists
Doctors at the district hospital, where the trio was rushed immediately, said they were shot in the head. "All three were rushed to hospital where doctors declared them brought dead," an official said. According to news agency PTI, the bike-borne assailants carried a revolver (fitted with a silencer). The deceased were close to their family shop when bullets were rained on them.
After major security failure, J&K Police arrests 10 cops
The location of the gruesome attack and the fact that none of the ten security personnel were present with them has raised pertinent questions about the security of mainstream politicians. Reportedly, the cops, tasked with protecting the deceased, were sitting on the first floor of Bari's residence when the attack happened. The Jammu and Kashmir Police have arrested ten cops, reports India Today.
J&K Police investigating why deceased were left without security personnel
In a late-night statement, J&K Police admitted to laxity. "Officers continue to work to establish the full circumstances of this terror crime besides why he was without any security...The men deployed for his security are being detained for negligence under (the) Police Act, (sic)" the statement added. Following this attack, the security detail of all mainstream politicians could be reviewed.
First major attack to rock Valley after Article 370 move
To note, after the erstwhile state of J&K was put under Governor's rule in 2018, following the collapse of the BJP-PDP government, many mainstream politicians either lost their security cover or their detail was downgraded. Separately, the shooting is the first major attack to happen against BJP members after the contentious Article 370 was removed in August, 2019.
Huge loss, but party won't be deterred: Local BJP leader
Naturally, the saffron party condoled the deaths of three of its members. Bari, who helped the party strengthen its base in Bandipora, will always be remembered, said BJP. "It is a big loss for the party. It is an attack on nationalist thought and those behind it are frustrated," said BJP National Vice-President (Youth Wing) Er Aijaz Hussain. He added BJP won't be discouraged.
PM Modi inquired about the killings
Union Minister Jitendra Singh said he was shocked by the attack, carried by "disgruntled terrorists." In another tweet, he informed Prime Minister Narendra Modi inquired about the gruesome killings and also expressed condolences. And Ram Madhav, the party's point man in Kashmir, said he was saddened. BJP President JP Nadda assured that the sacrifices of Bari and his family members "won't go in vain."
Pakistan-sponsored terrorists will be eliminated: J&K BJP chief
Ravinder Raina, the president of BJP in J&K, said the deaths will be avenged by eliminating terrorists. "He (Bari) was a real tiger of Bharat Mata. He kept the tricolor high. We condemn this cowardly act of Pakistan-sponsored terrorists," he said.
NC, PDP, and Congress also condemned the killings
Former Chief Minister of J&K, Omar Abdullah, condemned the attack on Twitter and wrote, "Sadly the violent targeting of mainstream political workers continues unabated." While expressing grief, PDP blamed J&K administration for failing to provide security amid deteriorating conditions. "We express our unconditional sympathies with the family," PDP said. And Jammu and Kashmir Pradesh Congress Committee (JKPCC) called the attack "shameful and mindless."