UP: CM Adityanath meets murdered inspector's family, assures justice
UP: CM Adityanath meets murdered inspector's family, assures justice
Dec 06, 2018, 04:52 pm
2 min read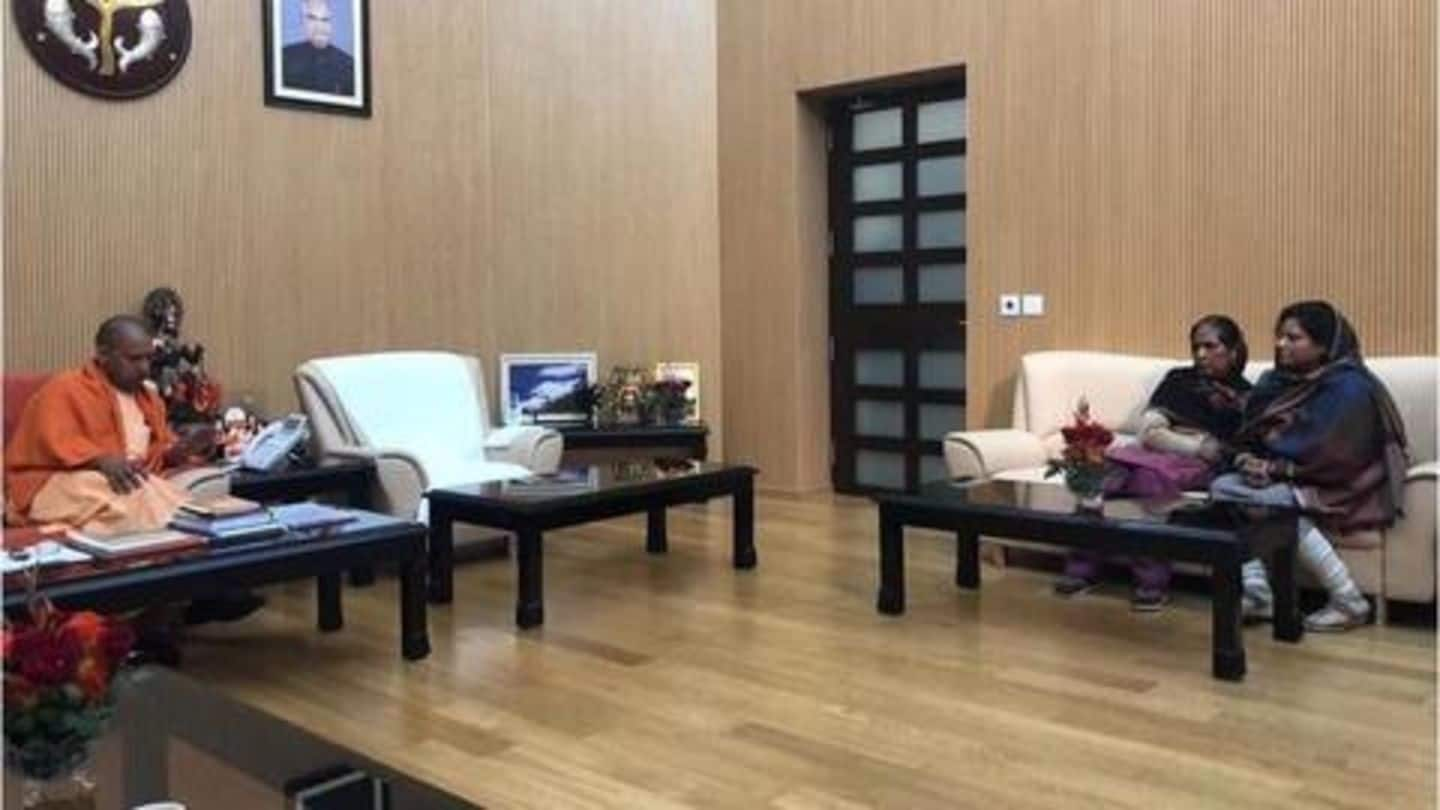 Uttar Pradesh Chief Minister Yogi Adityanath met the family members of slain cop Subodh Kumar Singh in Lucknow on Thursday. Singh was murdered in cold blood by a frenzied mob on Monday after clashes between protesters and police personnel over alleged cow slaughter escalated. Adityanath promised the officer's family that action will be taken against the accused. Here's more.
In violent clashes, cop and youth died
Earlier this week protesters pelted stones at police personnel and the latter retaliated in response with open firing. In the violence, Singh was injured and when he was being taken to the hospital, the frenzied mob cornered the vehicle in the field. The cop was shot dead while the protesters yelled maaro, maaro and 'take the gun'. The violence was condemned by all.
Cop's son says Adityanath promised action against guilty
Facing ire for not acting against divisive forces and letting law and order in the state go for a spin, Adityanath decided to meet the family. After the meeting, Shrey Pratap Singh, son of the inspector said, "We met the Chief Minister and he has assured us that we will get justice." Earlier, an assistance of Rs. 50 lakh was announced by the government.
Government has promised extraordinary pension for wife
Notably, UP minister Atul Garg had said the government will pay off Rs. 25-30 lakh of loan which Singh took for education and house. "A college will also be named after Singh to recognize and remember his courage," he added. DGP OP Singh also said the government will take care of the family and the wife will be given extraordinary pension.
Earlier, wife said she wants the killers to be punished
Earlier, Singh's wife called for killing the murderers. A wailing Sunita had said her husband did his duty with utmost honesty. "He had been hit by the bullet twice before. But now nobody is giving him justice. Justice will be done only when his killers are killed," she had said. Singh is survived by his wife and two sons.