Centre wants SC to review the AFSPA ruling
Centre wants SC to review the AFSPA ruling
Written by
Vaneet Randhawa
Apr 14, 2017, 07:45 am
3 min read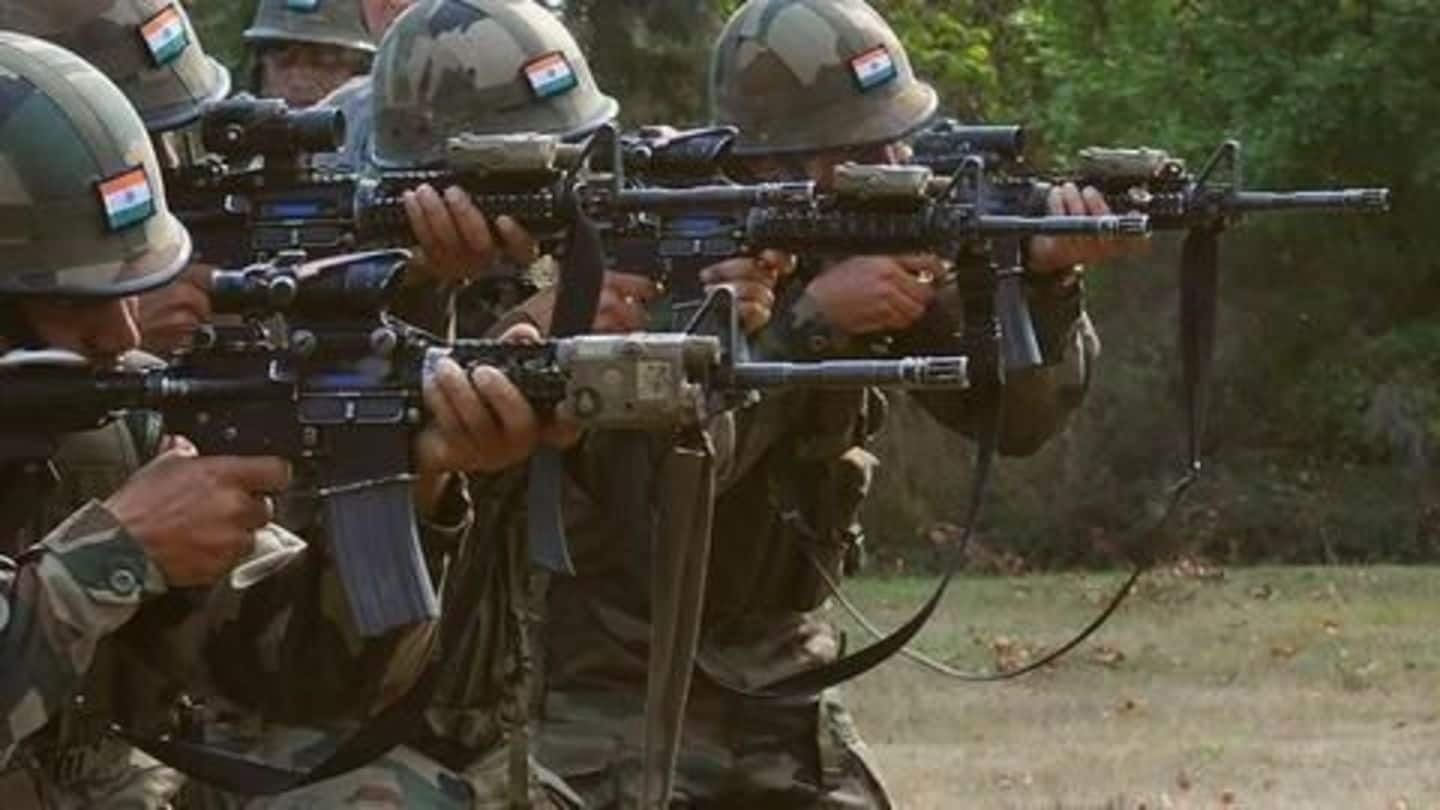 The Centre asked SC to reconsider its ruling on the Armed Forces (Special Powers) Act (AFSPA) of 1958 to the army for "deaths caused during encounters in disturbed areas." Centre's counsel said the decision was hampering armed forces during anti-militancy operations. Centre said this order didn't understand that "the principles of the right to self-defence cannot be strictly applied while dealing with militants".
The Armed Forces (Special Powers) Act was enforced in 1958 to get a better control of areas that government considered 'disturbed' areas. The Act gave uncontrolled powers and an immunity shield to the army in conflict-ridden regions. The governor of a particular state has to issue Section (3) of the AFSPA Act to issue an official order to enforce the law.
Which regions did AFSPA apply to?
AFSPA was applicable in "Assam, Jammu and Kashmir, Nagaland, Manipur (except the Imphal municipal area)." Tirap, Changlang and Longding districts of Arunachal Pradesh, Meghalaya's 20 km border with Assam and Assam's 20 km border also came under it.
What's the explanation for AFSPA?
Originally, AFSPA was meant for Manipur, Assam because of Naga-insurgency. In 1971, after the reorganization of the northeast and the creation of Manipur, Tripura, Meghalaya, Mizoram and Arunachal Pradesh, AFSPA was extended to them. For J&K there was a separate Disturbed Areas Act (DAA) passed in 1992. However, in 1998 when the DAA for J&K lapsed, it was declared 'disturbed' under Section(3) of AFSPA.
Global watchdogs critique AFSPA, call it an insult to democracy
The United Nations Human Rights Committee questioned the validity of AFSPA. The act was called a "tool of state abuse, oppression, and discrimination" by the Human Rights Watch. On 31 March 2012, the UN asked India to withdraw AFSPA as it had "no place in Indian democracy". Amnesty International condemned it saying it "provides impunity for human rights abuses and fuels cycles of violence."
SC orders a committee to look into Manipur's AFSPA greivances
In January 2016, the SC had questioned the Manipur government on AFSPA and how many more years it would take to be withdrawn. Manipuri families had accused the Indian Army of having carried out "1,500 extra-judicial killings in the last 30 years and police were refusing to file FIRs because of AFSPA". The court appointed an inquiry committee to look into the allegations.
SC ends impunity for AFSPA
The SC in a historic ruling tore down the cloak of immunity from the armed forces under the AFSPA Act. Now, the army will have to account for deaths in disturbed areas. SC opined that every death would come under the purview of an inquiry. This was done to address the accusations of use of "excessive or retaliatory force beyond the call of duty".