CBI recreates accident of Unnao rape survivor, deploys more personnel
CBI recreates accident of Unnao rape survivor, deploys more personnel
Aug 03, 2019, 01:12 pm
3 min read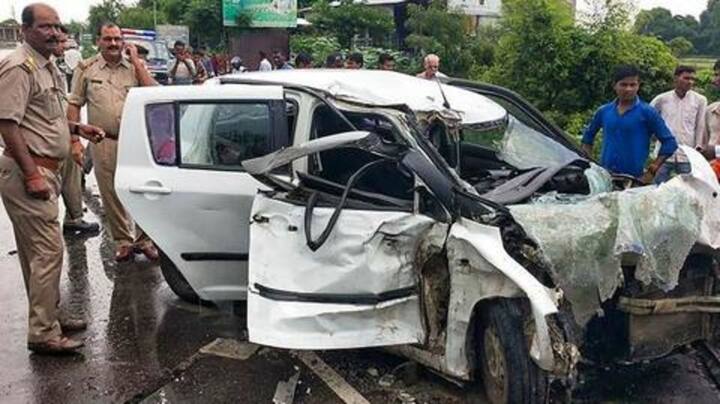 In a bid to understand what actually happened on Sunday, the Central Bureau of Investigation (CBI) which is probing the accident of Unnao rape survivor recreated the crash on Friday on Lalganj road in Raebareli district. The top agency has also formed a 20-member special team to assist the group, consisting of five personnel, which is probing the case. Here are more details.
Context: Allegedly raped by BJP MLA, victim met with accident
The victim was allegedly raped by now-expelled BJP MLA Kuldeep Singh Sengar in 2017. In a bid to get herself heard, she attempted self-immolation outside Chief Minister Yogi Adityanath's residence in 2018. Last week, the victim who already lost her father to police thrashing, met with a deadly accident en route to meet her uncle in jail. Two of her aunts died in the accident.
Despite blackened number plate, truck was let through toll booth
The speeding truck, which rammed into the Swift Dzire car that was carrying the victim, had its number plate wiped out. Eyewitnesses who saw the accident revealed the truck was coming from the wrong direction. The driver, cleaner and owner were arrested soon after the crash. Notably, CBI is investigating how the heavy vehicle got through a toll booth despite its plate being blackened.
CBI tried to understand angle of collision, speed of vehicles
A CBI team, along with six forensic experts, reached the spot and examined it for some four hours. The agency used a car and truck of similar model to analyze the series of events. A police official, versed with the development, told HT that CBI tried to understand the speed of both vehicles and possible angle of the collision.
Agency going through call records of suspects
The central agency, which was on Thursday asked by Supreme Court to finish crash's investigation within seven days, is learned to have also spoken to police officials who reached the site first. Furthermore, the call data records (CDR) of suspects, accused and their associates, truck driver, truck owner, and survivor's family, will also be scrutinized.
In FIR, survivor's family named Sengar
To recall, the survivor's family in its FIR accused Sengar of plotting accident. They said the influential politician wanted to kill the girl to escape charges. After the accident, it was revealed that Sengar's henchmen had been threatening the victim, asking her to drop the case or "face consequences". They wrote 36 letters to UP's top officials and another one to SC seeking protection.