CBI to question Kolkata Police chief Rajeev Kumar today
CBI to question Kolkata Police chief Rajeev Kumar today
Written by
Shiladitya Ray
Feb 09, 2019, 11:04 am
3 min read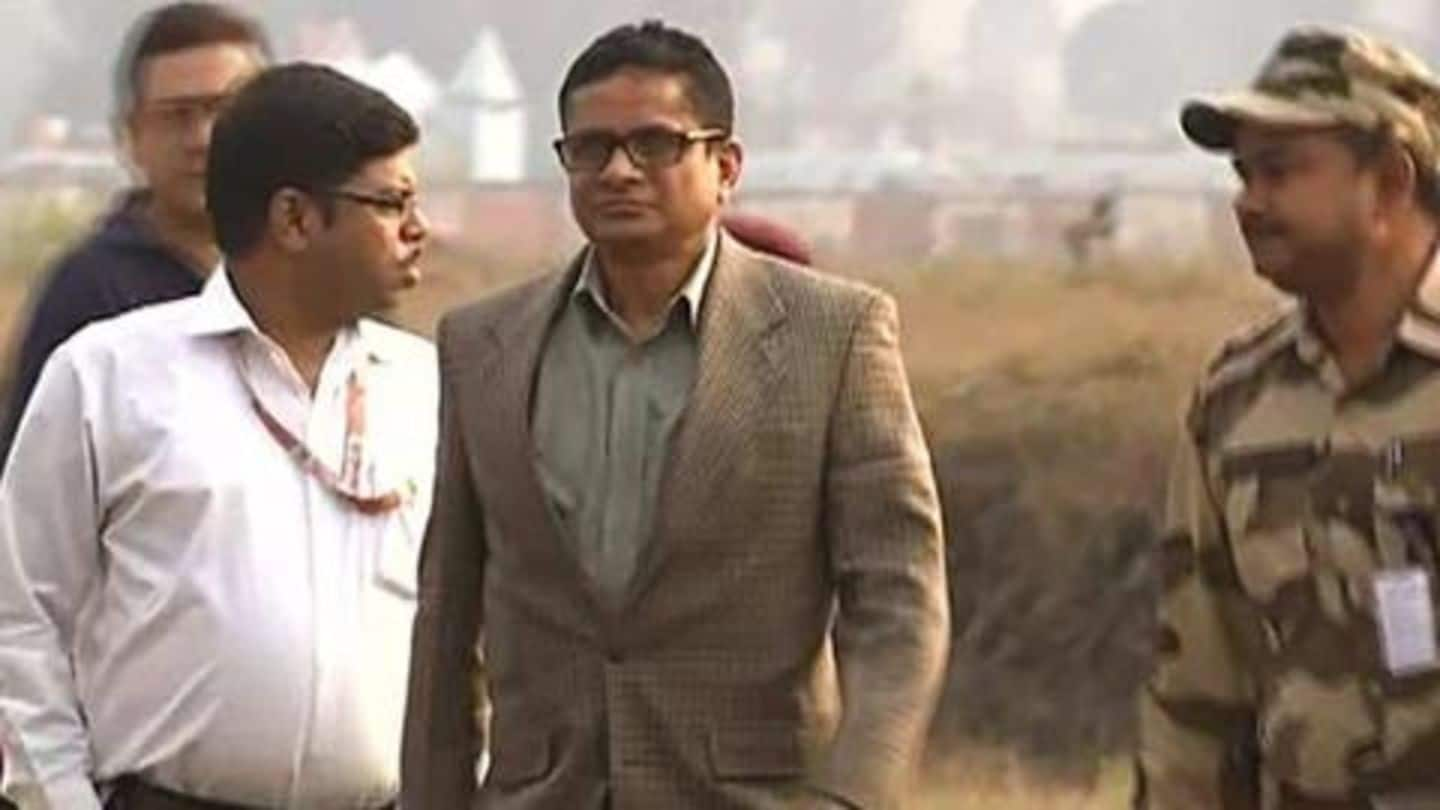 After an explosive showdown with the Kolkata Police earlier, the CBI is slated to question Kolkata Police Commissioner Rajeev Kumar on Saturday. The questioning session will take place in Shillong, where Kumar, accompanied by three top state police officers, arrived on Friday. Meanwhile, Trinamool Congress workers, on Friday, staged a protest outside the CBI headquarters in Delhi, shouting slogans against the Center. Here's more.
CBI's motives are political, alleges TMC MLA Sujit Bose
"Everyone knows the motive of CBI behind their over-alertness before elections. BJP is losing its ground everywhere, including in Hindi speaking states. Since they are unable to fight politically, they are getting personal," said West Bengal Fire Minister and TMC MLA Sujit Bose, while protesting outside the CBI headquarters.
A bit about the CBI team that will question Kumar
A ten-member team constituted by CBI to probe chit fund scams will question Kumar in Shillong. The officials, who hail from New Delhi, Bhopal, and Lucknow, were briefed about the Saradha chit fund case in detail by senior CBI officials before they headed out. The team is being led by the CBI Joint Director for the Eastern Region Pankaj Srivastava.
What the CBI has accused Kumar of doing
In its submission to the Supreme Court, the CBI has alleged that Kumar "destroyed and tampered with" call records of those accused in the Saradha case, apart from holding back evidence. The agency has also claimed that Kumar committed offenses under the Prevention of Corruption Act and the Indian Penal Code. Kumar, however, has repeatedly denied the allegations.
The SC has said that Kumar cannot be arrested
The development comes just days after West Bengal Chief Minister Mamata Banerjee ended her dharna against what she alleged was a crackdown by the Center. Mamata ended her protest after the Supreme Court directed Kumar to appear before the CBI for questioning. However, the apex court has ordered that no coercive action, including Kumar's arrest, can take place during the probe.
On Sunday, the CBI had attempted to raid Kumar's residence
The entire episode began on Sunday when a CBI team flew to Kolkata and attempted to raid Kumar's residence. However, they were stopped by the Kolkata Police, who bundled the CBI officials into jeeps and took them to a police station. After a brief period of detention, the CBI officials were released. Mamata did not take the incident lightly, and launched a dharna subsequently.
Mamata's dharna saw widespread support from Opposition leaders
Following the face-off between the CBI and the Kolkata Police, Mamata launched an indefinite dharna to protest against the 'authoritarian' Center and its alleged tactics of political coercion. The 'Save the Democracy' dharna saw widespread support from Opposition leaders, and Mamata even held a historic cabinet meeting at a traffic outpost during her dharna to pass the state Budget.