Modi-Mamata showdown: SC directs Kolkata Commissioner to co-operate with CBI
Modi-Mamata showdown: SC directs Kolkata Commissioner to co-operate with CBI
Feb 05, 2019, 11:52 am
3 min read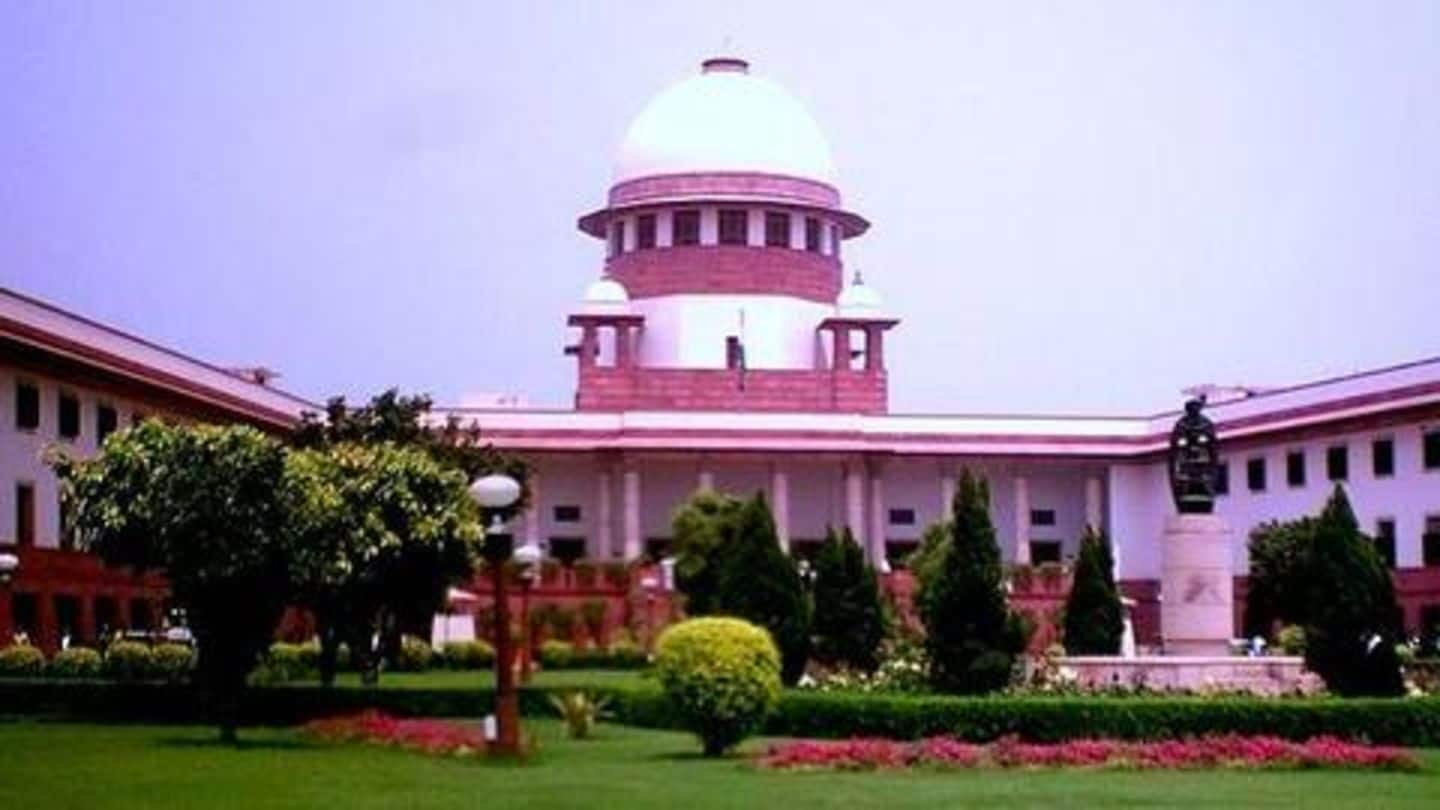 The ongoing tussle between the Central Bureau of Investigation and Kolkata police took a new turn on Tuesday after the Supreme Court directed Police Commissioner Rajeev Kumar to cooperate with the agency in the Saradha chit fund scam investigation. Further, the court asked CBI to not take any coercive steps against Kumar. Kumar was asked to appear before CBI in a 'neutral place' Shillong, Meghalaya.
A bit about the case which has turned political
Kumar headed the SIT formed to investigate the scam. When the probe was transferred to CBI by SC, Kumar allegedly hid important documents from the federal agency. The CBI claimed he didn't cooperate in the probe in the last 2-3 years. He was summoned repeatedly but didn't respond. His actions allegedly forced CBI officials to go to his home on Sunday for an interrogation.
CBI told SC that Kumar destroyed evidence
At Kumar's home, CBI officials faced resistance. They weren't allowed to question him and were forcibly taken to a police station. Upset with this, the CBI approached the SC against the Bengal government for 'obstructing' justice. The CBI filed an affidavit in the SC and claimed Kumar was "conniving with the accused/potential accused persons" and was "actively subverting the investigation process".
SC fixes February 20 as next hearing date
The top court heard the arguments and issued notices to Kumar, DGP and West Bengal government on contempt plea. The court also fixed February 20 as the next hearing date. Notably, on Monday, Chief Justice Ranjan Gogoi came down heavily on Kumar. On allegations that he was destroying evidence, CJI Gogoi said if the claims are proved, Kumar will be taught a lesson.
Senior BJP leader tells what happened in court
Nalin Kohli, sr lawyer BJP leader on contempt plea: It has also been made clear by SC in its order that personal appearance, after filing of replies, of concerned officers may be requiredit'll be communicated by Secy General of SC on 19 Feb,if such appearance is required on 20 pic.twitter.com/nNY3jGupPA

— ANI (@ANI) February 5, 2019
Meanwhile, Mamata Banerjee sees 'moral victory' in SC verdict
West Bengal Chief Minister Mamata Banerjee, who made the battle between CBI and Kolkata Police a matter of State v/s Centre, was relieved after the verdict. She called it a moral victory. To recall, Banerjee has been sitting on a dharna for three days, to protest against CBI's actions. "We have great respect for the judiciary and all institutions. We are so grateful. We're so obliged," she said.
Verdict will boost morale of officers, believes Banerjee
"They (CBI) wanted to arrest him. They went to his house, on a secret operation, on Sunday, without any notice. That court said 'no arrest'. We are so obliged. It will strengthen the morale of the officers," she said.
Kumar never said he won't cooperate: Banerjee
West Bengal CM Mamata Banerjee on SC will direct the Police Commissioner, Kolkata to make himself availablefully cooperate: Rajeev Kumar never said he'll not be available. He said we want to meet at mutual place,if you want to ask for any clarification, you can come we can sit pic.twitter.com/5gLZ4lBi2o

— ANI (@ANI) February 5, 2019