Modi announces Rs. 500cr relief for flood-hit Bihar
Modi announces Rs. 500cr relief for flood-hit Bihar
Aug 26, 2017, 05:51 pm
1 min read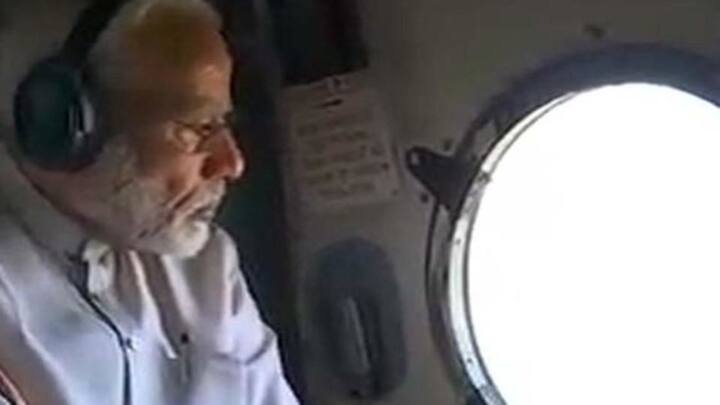 PM Narendra Modi has announced Rs. 500cr as relief for flood-hit Bihar after he undertook an aerial survey of the state along with CM Nitish Kumar. Separately, he has also announced Rs. 2L each for kin of those who died in the floods and Rs. 50,000 for the injured. Till now, 418 people have died in 19 districts. Twenty-one districts have been affected.
The effects are stark in these areas
Among the worst-affected districts are Purnea, Kisanganj, Katihar and Araria. The situation continues to worsen in Samastipur, Muzaffarpur and Darbhanga. In Samastipur, waters of the Burhi Gandak are posing a threat to an embankment. In Darbhanga, the Bagmati is overflowing. Rail traffic has been hit. The maximum damage is incurred by the water resources department, which is facing losses of Rs. 2,700cr.
Modi assures all help to the state
Modi assured a central team would be sent to Bihar to assess the damage. The Road Transport and Highways Ministry would help with repair of damaged roads. Modi has also directed insurance companies to assess damage to crops soon, so farmers can get relief.