#CareerBytes: Central government jobs currently available in South India
#CareerBytes: Central government jobs currently available in South India
Written by
Ramya Patelkhana
Jun 13, 2018, 01:31 am
3 min read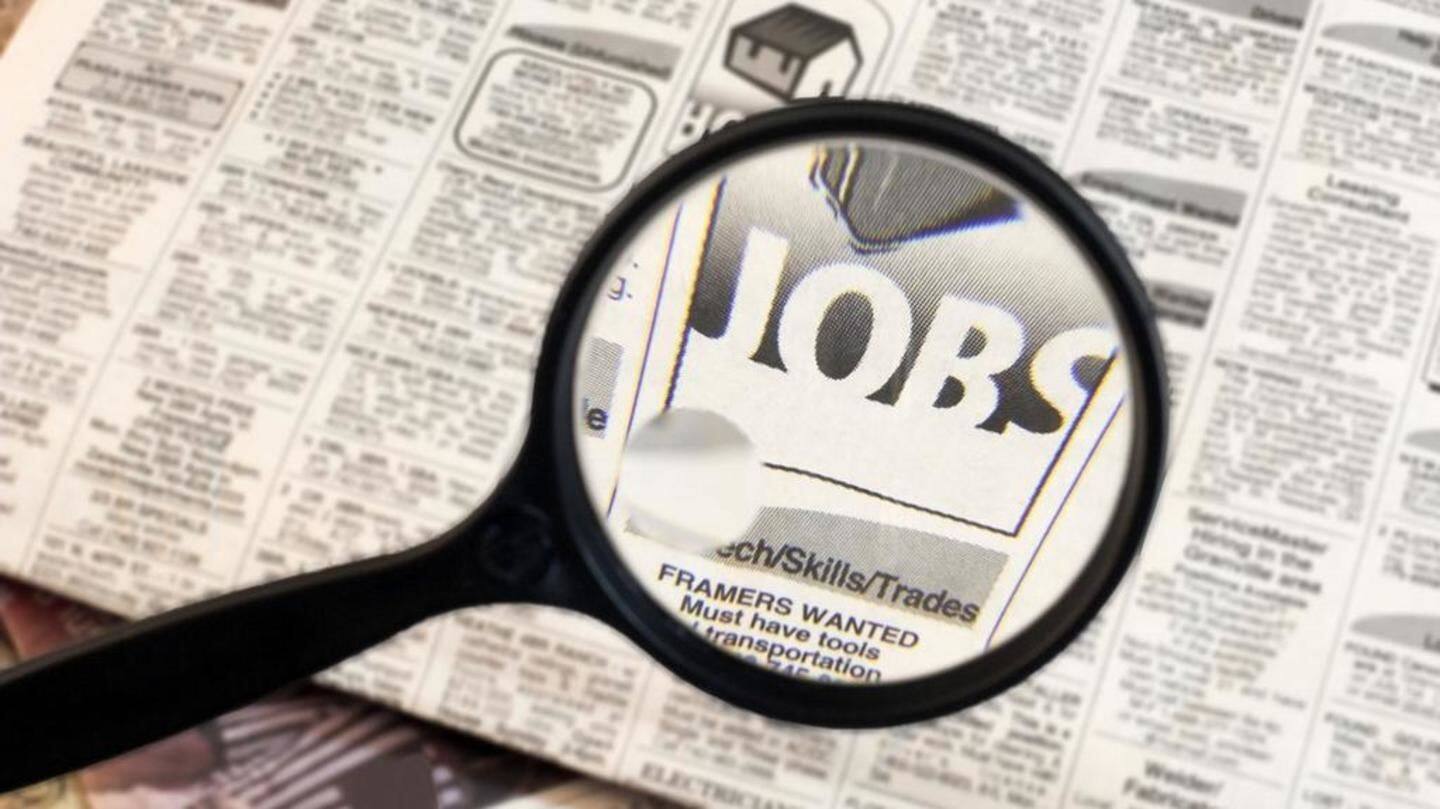 Central government jobs are always in demand in the country, and several posts are currently up for grabs at government sector organizations across South India. Before applying for them, it is essential to know the procedure and the last date for submitting applications. From vacancies at ISRO to DRDO to UIDAI to Air India, here are some central government job openings in South India.
Aadhaar Body UIDAI and Air India have vacancies at Bengaluru
Aadhaar authority, Unique Identification Authority of India (UIDAI), is accepting applications (by-post) for Deputy Director (until 15 Jun'18), Section Officer (20 Jun'18), and Assistant Director General (26 Jul'18) at Bengaluru. Air India has vacancies for Assistant Manager (IT), Customer Service Agent, Maintenance Junior Technician, Security Agent, Ramp Services Equipment Operator/Junior Operator/Assistant, and Ramp Load Control at Bengaluru. Online applications are accepted until 31 Jul'18.
List of openings at Indian Space Research Organization
Bengaluru-headquartered Indian Space Research Organization (ISRO) is recruiting for various posts in the city. It is accepting applications (by post) for Consultant as Media Advisor for ISRO HQ's Office of Media and Public Relations until 22 Jun'18. The space agency is also looking for Technicians 'B' (Civil), Technician 'B' (Electrical), and Junior Hindi Translators. Online applications are accepted until 13 Jun'18.
DRDO has vacancies at Bengaluru, Visakhapatnam, and Mysuru
Defense Research and Development Organization (DRDO) is recruiting Junior Research Fellows (Physics/Electronics & Electrical/Instrumentation/Mechanical) in Bengaluru, Junior Research Fellows (Mechanical) in Visakhapatnam, and Junior Research Fellows (Food Technology) in Mysuru. Candidates meeting the requirements need to attend the walk-in-interviews at Visakhapatnam (26 Jun'18) and Mysuru (27 Jun'18). For openings in Bengaluru, candidates need to send their application by post on or before 19 Jun'18.
Nuclear Fuel Complex, Department of Atomic Energy's major industrial arm, is recruiting Nurses, Sub-Officers, Leading Fireman, Stenographers Grade-II/III (English), and Upper Division Clerk among others for Hyderabad and Tuticorin locations. Online applications are accepted until 29 Jun'18. Naval Ship Repair Yard in Kochi is accepting applications (by post) for Machinists, Instrument Mechanics, Refrigeration Air-Conditioning Mechanics, Electroplaters, Electricians, Electronic Mechanics among others until 24 Jul'18.
MEITY's CDAC and CCMB are recruiting in Hyderabad
Center for Development of Advanced Computing (CDAC), under Ministry of Electronics and Information Technology, is looking for Project Engineers (VLSI/ELT/SANS/ISEA/Data Analyst), Project Officers (Purchase/Training), and Project Associates (SANS) for Hyderabad location. Online applications are accepted until 15 Jun'18. Meanwhile, Centre for Cellular and Molecular Biology (CCMB) in Hyderabad, is recruiting various Senior Technical Officers. Last date for submitting online applications is 25 Jun'18.
Current openings at Indian Oil and Electronics Corporation of India
Indian Oil Corporation Limited (IOCL) has vacancies for Junior Operators Grade-I and Junior Operators (Aviation) Grade-I across Andhra Pradesh, Telangana, Karnataka, Kerala, Tamil Nadu, and Puducherry. Online applications are accepted until 16 Jun'18. Electronics Corporation of India Limited (ECIL) is looking for Technical Assistants and Scientific Assistants (both on contract basis) for Gauribidanur (Karnataka) location. Candidates should attend walk-in-interview at Bengaluru on 17 Jun'18.