"Born as dog, retired as soldier," CISF felicitates dog commandos
"Born as dog, retired as soldier," CISF felicitates dog commandos
Nov 20, 2019, 12:37 pm
2 min read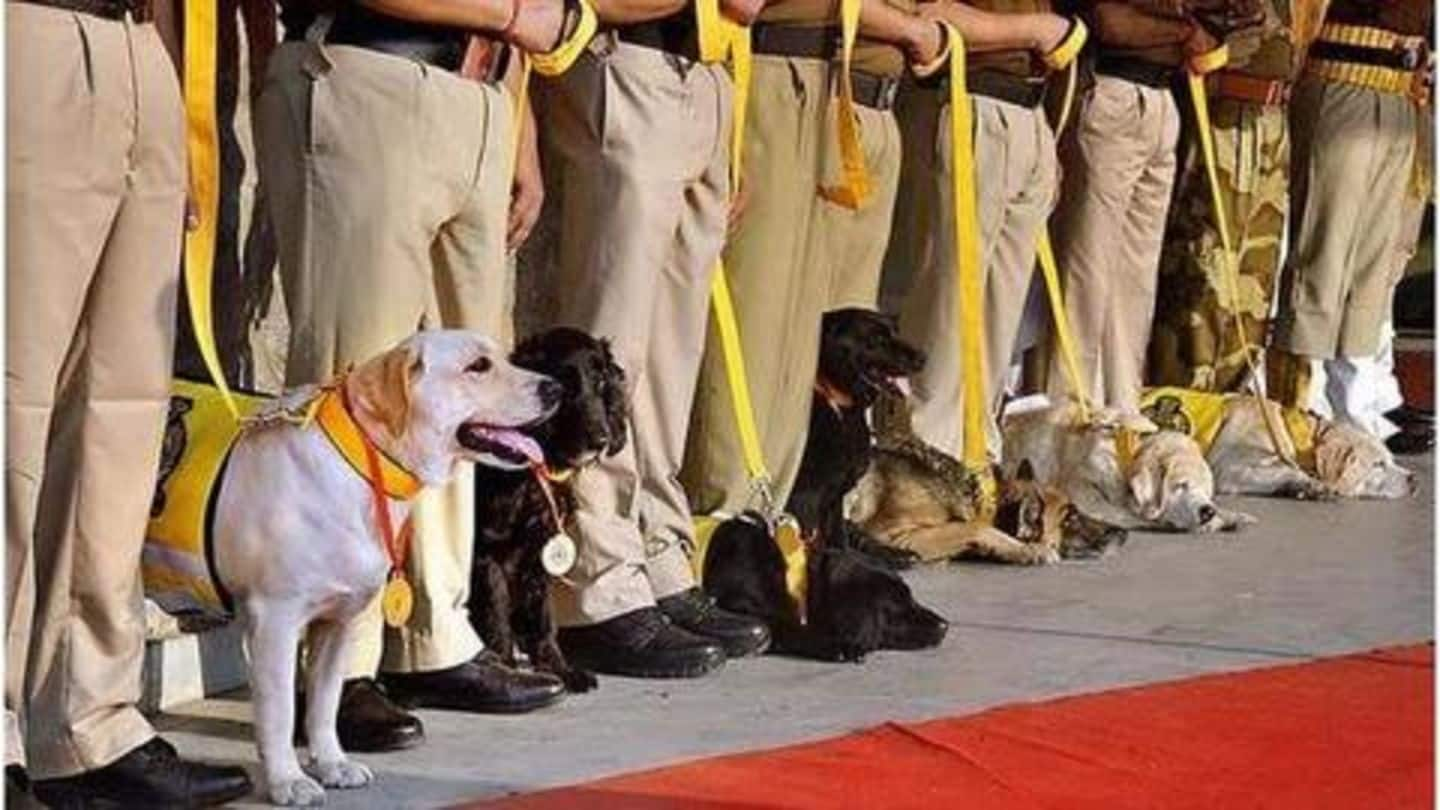 For the first time in its history, the Central Industrial Security Force (CISF) unit attached to the Delhi Metro Rail Corporation (DMRC) organized a function to felicitate its dog commandos, upon retirement. On Tuesday, seven canines retired from service, with full honors, at an event at the Prakriti Park near Shastri Park Metro station. They have served for eight years with the para-military force.
The canines were subsequently handed over to a Delhi-based NGO
The unique ceremony saw CISF's Delhi Metro security head and Deputy Inspector General (DIG) Raghubir Lal conferring the four-legged soldiers, accompanied by their handlers, with medals, certificates of appreciation and mementos. The retired dogs, aged between 8 and 10, namely Hina, Kite, Jelly, Lucy and Lovely (all labradors), Veer (Cocker Spaniel), and Jessy (German Shepherd) were subsequently handed over to Delhi-based animal shelter Friendicoes-SECA.
Born as a dog, retired as a soldier, CISF tweeted
"They (canines) have kept us safe for so many years"
Recounting the services of the canines, Lal said, "These canines have conducted anti-sabotage checks on thousands of suspicious items, bags, and narcotics and participated in numerous mock drills and anti-terror sweeping exercises at the Delhi metro." "They have kept us all safe for so many years and hence a befitting farewell was arranged for them," he further added.
It's like parting from a dear friend, a jawan said
Evidently, it was an emotional moment for some CISF soldiers and especially for the handlers, who were spotted hugging and taking selfies with the retiring canines, after the ceremony. "It is like parting from a dear friend. This is an emotional moment," a jawan admitted.
CISF has deployed 13,000 jawans, 50 canines to secure Delhi-Metro
After being given a basic training of six months at the CISF Dog Breeding Training Center at CISF 5th Reserve Battalion in Ghaziabad, Uttar Pradesh, these canines were taught to perform various essential tasks for the safety of Delhi Metro. Notably, the CISF has deployed over 13,000 jawans and more than 50 canines to secure the 200+ metro stations in National Capital Region (NCR).