Four coaches of Andhra Pradesh AC Superfast Express catch fire
Four coaches of Andhra Pradesh AC Superfast Express catch fire
May 21, 2018, 01:59 pm
1 min read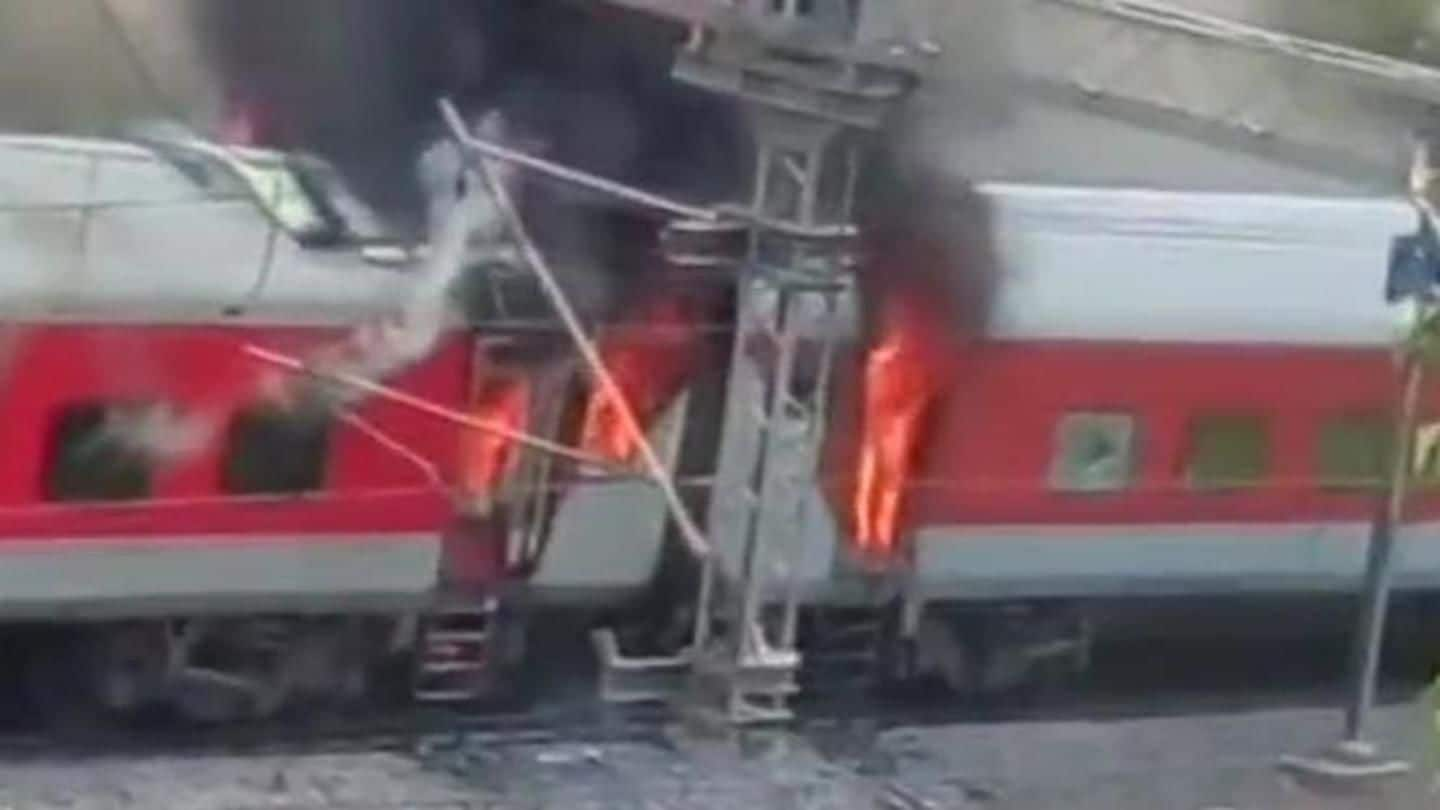 Four coaches of 22416 Visakhapatnam- Nizamuddin train (Andhra Pradesh) caught fire near Birlanagar station in Gwalior at around 11:50 AM on Monday. The fire started from the B6 coach. All passengers are reported to be safe and have been evacuated. The train was traveling from Visakhapatnam in Andhra Pradesh to Nizamuddin, New Delhi. Here are the details.
High tension wire caused fire, says railway official
Railway PRO Manoj Kumar said a high-tension wire may have fallen on the train. The passengers of the B6 and B7 coaches were moved to other coaches by the guard. The train was stopped and passengers evacuated. Another official said the train continued its journey after the affected coaches were detached from it. Three fire brigades were rushed to douse the fire.
Here are the first visuals of the accident
Train services have been disrupted, Railways release helpline numbers
After the accident, trains services on the route were disrupted. The Railways released helplines numbers viz- 0751-2432799, 0751-2432849 for Gwalior and 0510- 2440787, 0510- 2440790 for Jhansi. Senior railway officials are taking cognizance of the matter.