After Pakistan captivity, Indians soldier wants to quit the army
After Pakistan captivity, Indians soldier wants to quit the army
Written by
Shiladitya Ray
May 21, 2018, 01:31 pm
2 min read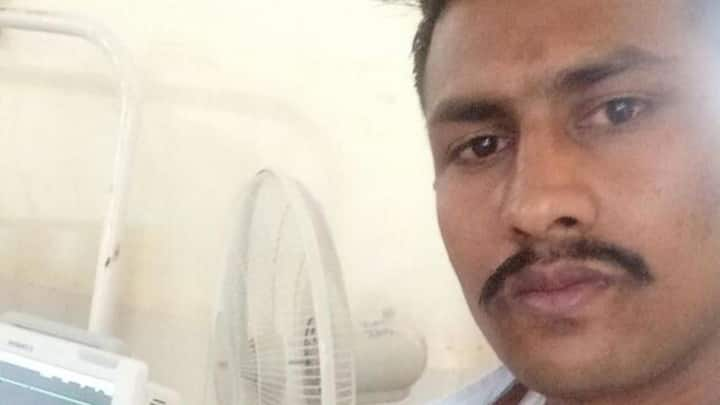 More than 18 months after crossing the LoC into Pakistan and getting captured, Indian soldier Chandu Chavan has expressed his desire to quit the Indian Army. In a rare move, Pakistan had returned Chavan to India four months after his capture. Chavan is currently in the psychiatry ward at the Military Hospital, Khadki. Here's more on what the solider had to say.
Chavan's reasons for wanting to quit the Army
The 24-year-old soldier had strayed into Pakistan on 29th September 2016, when the Indian Army conducted surgical strikes against terror launch pads in retaliation to the Uri attack. After a traumatic experience in Pakistan, Chavan wrote to his superiors a few days back, asking to be discharged. Chavan said that he wanted to quit as he wants to lead a normal life again.
Chavan explains his state of mind
"I have been here at the Military Hospital's psychiatry ward since the last 20 days. Three days ago, I wrote letters to my seniors requesting them to relieve me from duty as it has become very taxing for me after whatever happened," explained Chavan.
Pakistan captivity was hell for Chavan
Although Pakistan returned Chavan four months after his capture as a "good gesture", the soldier was reportedly made to go through hell. In an interview with the Hindustan Times, Chavan said that on a daily basis he was tortured and beaten till he lost consciousness. The Pakistani army also tried to make videos by forcefully making Chavan speak against India.
Chavan recounts his traumatic experience in Pakistan
"I was starting to lose my mind, and so I asked them to give me the Bhagwad Gita to read. But they denied me even that. I was scared and I had lost all hopes," said Chavan, recounting his time in Pakistan.
Chavan didn't have the smoothest time back in India either
After his return to India, Chavan didn't have it easy either. He faced a court of inquiry for allegedly leaving the army camp with weapons without informing superiors. He was sentenced to 89 days for his "mistake". Three weeks back, he was shifted to the Military Hospital by his unit which said that Chavan needed to be observed for behavioral issues.