UP: As minor son watched, cops beat man to death
UP: As minor son watched, cops beat man to death
Oct 16, 2019, 12:45 pm
3 min read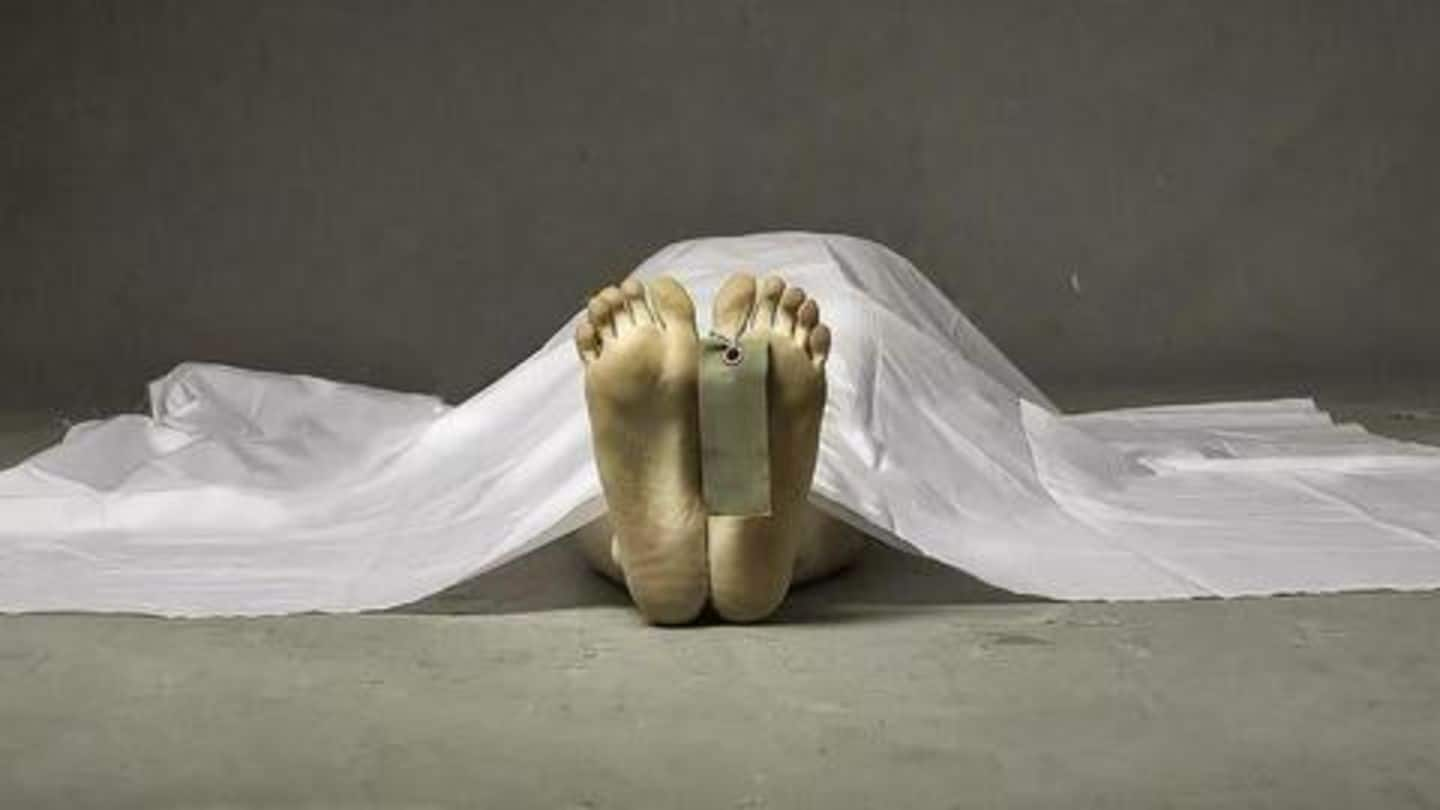 Another day, another case of lawlessness in Uttar Pradesh. This time, unfortunately, the guardians of the law are accused of breaking it. A 35-year-old man, identified as Pradeep Tomar, was beaten to death by police, while his 11-year-old son watched the episode. Though three cops have been suspended, the bereaved family is not satisfied. Here's the heart-wrenching story.
Tomar went to help his brother, police picked him up
The incident happened in Pilkhua. On Sunday, Tomar told his wife Rajini that he would return home after helping his younger brother, whose bike's tire got punctured. He took his son along. But cops picked him up for interrogation in connection to a murder case. They tortured him for hours, and he died later. His body was consigned to flames earlier this week.
Senior official explained Tomar's connection to a murder case
Hapur SP Yeshveer Singh told IE that Tomar was being interrogated for the murder of a woman named Preeti, who died in August. "We found that Preeti's husband Digamber allegedly got her murdered with the help of a relative. Two people were hired for Rs 1.5 lakh, and Pradeep Tomar was allegedly supposed to pay them. He was married to Digamber's sister," he added.
"Three cops have been suspended, further action will be taken"
"Three policemen have been suspended, and if they are found to be guilty of assault, further action will be taken. The departmental inquiry report will come within seven days, and the post-mortem report should also come in a day or two," Singh went on.
However, Tomar's family said police misled him
Tomar's family, however, has refuted this. They claimed he was misled and called to Chijarsi outpost. His younger brother Kuldeep and wife Kavita were "detained" by police and the former was "forced" to call Tomar. According to Tomar's son, cops started beating his father. The unruly cops also put a gun inside the minor's mouth threatening him to stay quiet about it.
Cops drank alcohol, denied water to father: Son
"At least 8-10 policemen were constantly beating my father. They also stabbed him using screwdrivers. All this while, they were also consuming alcohol and denied water to my father who was writhing in pain," TOI quoted the son.
The only breadwinner dead, his family is staring at oblivion
Tomar, who worked as a security guard, was the sole breadwinner of his family. He earned just Rs. 7,000 per month. His inconsolable wife said, "What will happen to us now? I should be given employment, and my sons too when they grow up." She demanded that cops who thrashed her husband should be booked for murder and should also be "beaten".
Apparently, some leaders want that family shouldn't register FIR
Separately, Jagdish Tomar, a relative of the deceased, refuted police's claims. He said Tomar didn't have Rs. 1.5 lakh to give to hitmen. "No one from the state government has come to the thana or to us. This is the kind of apathy," he told IE. Some leaders who met the family members "suggested" they should take compensation and not register a case.
Further, senior officer asked police to "protect image of force"
The cops who have been suspended were SHO Pilkhua, Yogesh Baliyan, sub-inspector Ajab Singh, and constable Manish Kumar. Meanwhile, Alok Singh, IG Meerut zone, ordered police to "protect the image of force". "By rule, any death during custody is a violation of human rights and the accountability rests on the entire police force," he said in an order.