Coronavirus: Adityanath announces Rs. 1,000 aid for daily wage workers
Coronavirus: Adityanath announces Rs. 1,000 aid for daily wage workers
Written by
Siddhant Pandey
Mar 21, 2020, 04:39 pm
3 min read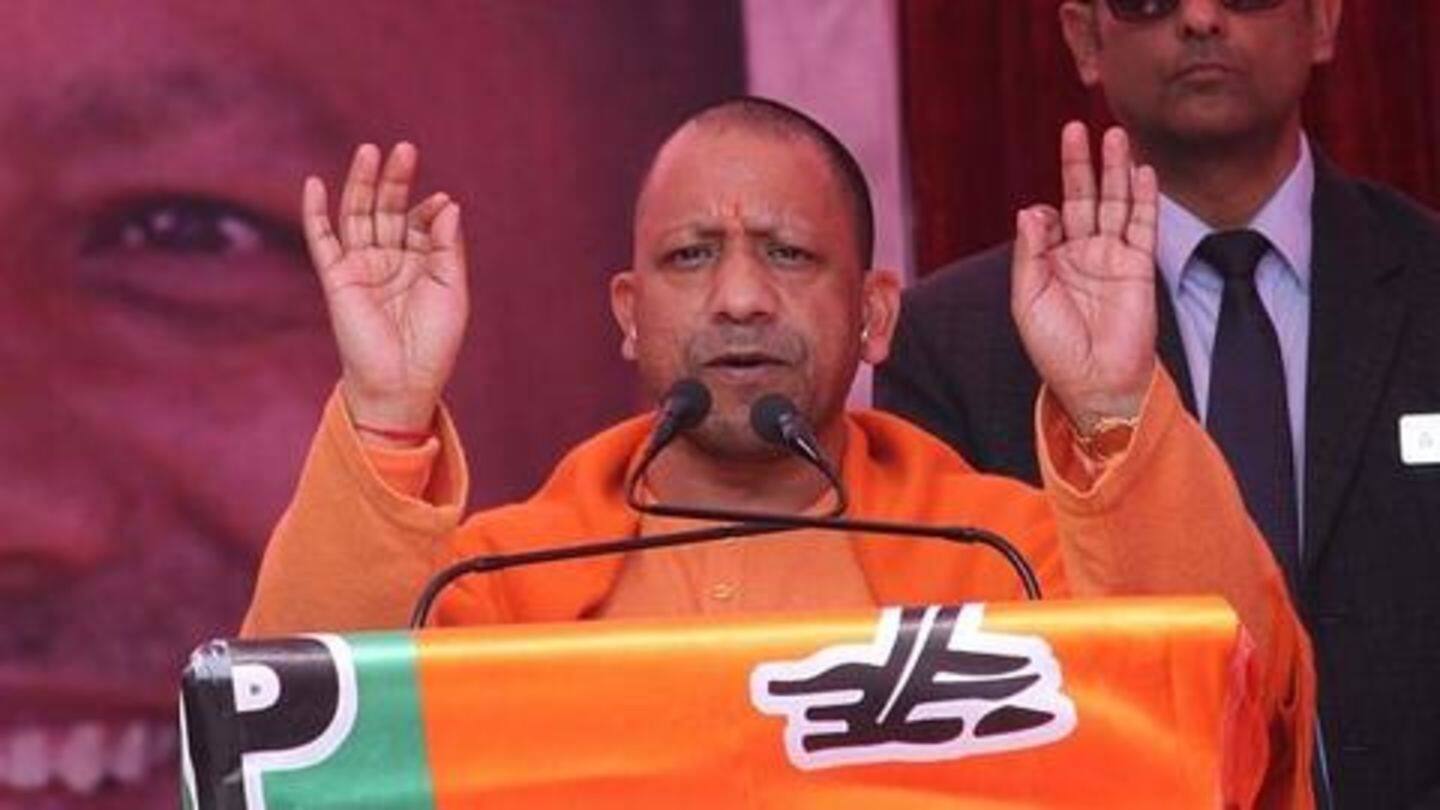 Uttar Pradesh Chief Minister Yogi Adityanath on Saturday announced that lakhs of daily wage laborers and construction workers in the state will get Rs. 1,000 in the midst of a coronavirus outbreak. Adityanath also urged asked people to adhere to the 'Janata Curfew' on Sunday as all metro rail, state and city bus services have been ordered shut. Here are more details.
Over 35 lakh daily wage workers to get Rs. 1,000
Addressing a press conference on Saturday, Adityanath said that 20.37 lakh laborers (rickshaw pullers, street vendors, hawkers, construction workers, etc.) will get financial aid of Rs. 1,000. He said this aid will also be extended to 15 lakh daily wage laborers registered in the state. The beneficiaries will receive the aid via Direct Benefit Transfer (DBT) to help them meet their daily needs.
1.65 crore people to get free ration in April: Adityanath
In a tweet later, Adityanath said, "Families that are not covered under any government schemes and do not have the means for sustenance will receive financial aid of Rs. 1,000 per month." He also said that 1.65 crore people will get free ration in April.
You can view Adityanath's tweet here
लगभग 1.65 करोड़ जरूरतमंदों को एक माह निःशुल्क राशन, माह अप्रैल में उपलब्ध कराया जाएगा। जो परिवार किसी सरकारी योजना से आच्छादित नहीं है, यदि उनके भरण-पोषण की व्यवस्था नहीं है, तो हम समुचित प्रावधानों के तहत उन्हें भी ₹1000 प्रतिमाह की सहायता उपलब्ध कराएंगे।

— Yogi Adityanath (@myogiadityanath) March 21, 2020
'BPL families to get free 20kg wheat, 15kg rice'
According to IANS, Adityanath said during the presser, "The Below Poverty Line (BPL) families will get 20 kg of wheat, 15 kg of rice for free. The grains will be distributed through the Public Distribution System (PDS) shops." He said, "We have sufficient stock of essential commodities and medicines in the state. So, please don't rush to shops to buy things and hoard commodities."
Pensioners to get April-May pension in advance
Adityanath said that the beneficiaries of various pension schemes of the UP government will get a two months' pension in advance. This amount will be given to them in April. With respect to completed work under the Mahatma Gandhi National Rural Employment Guarantee Act (MNREGA), Adityanath said that the payment of about Rs. 556 crore will be processed in March 2020.
Metro, bus services to stay suspended during 'Janata Curfew'
Adityanath appealed to the public to adhere to the 'Janata Curfew' on Sunday, announced by Prime Minister Narendra Modi. He said all metro and bus services will remain suspended during the curfew, which will continue from 7 am and 9 pm. On Twitter, he also announced that the Shri Gorakhnath Mandir and Maa Pateshwari Temple (Tulsipur) will remain closed for devotees from March 21-31.
Thus far, a total of 23 confirmed cases of the coronavirus disease (COVID-19) have been reported across UP. Out of these, nine have recovered and have been discharged. Across India, 271 confirmed cases have been reported. Five deaths have also been reported including four Indian nationals in Kalaburagi, Delhi, Mumbai, and Pathlawa village (Punjab), and one Italian tourist in Jaipur.
COVID-19 was first reported in China's Wuhan city in December 2019. The disease is caused by a novel coronavirus called SARS-CoV-2. The virus attacks a host's respiratory system triggering symptoms such as fever, cough, and breathing difficulties. In severe cases, it may cause pneumonia, multiple organ failure, or death. COVID-19 has spread to at least 150 countries, killing over 10,000 and sickening 2.5 lakh.