Coronavirus deaths in India cross 1,000-mark, over 31,000 infected
Coronavirus deaths in India cross 1,000-mark, over 31,000 infected
Apr 29, 2020, 10:23 am
2 min read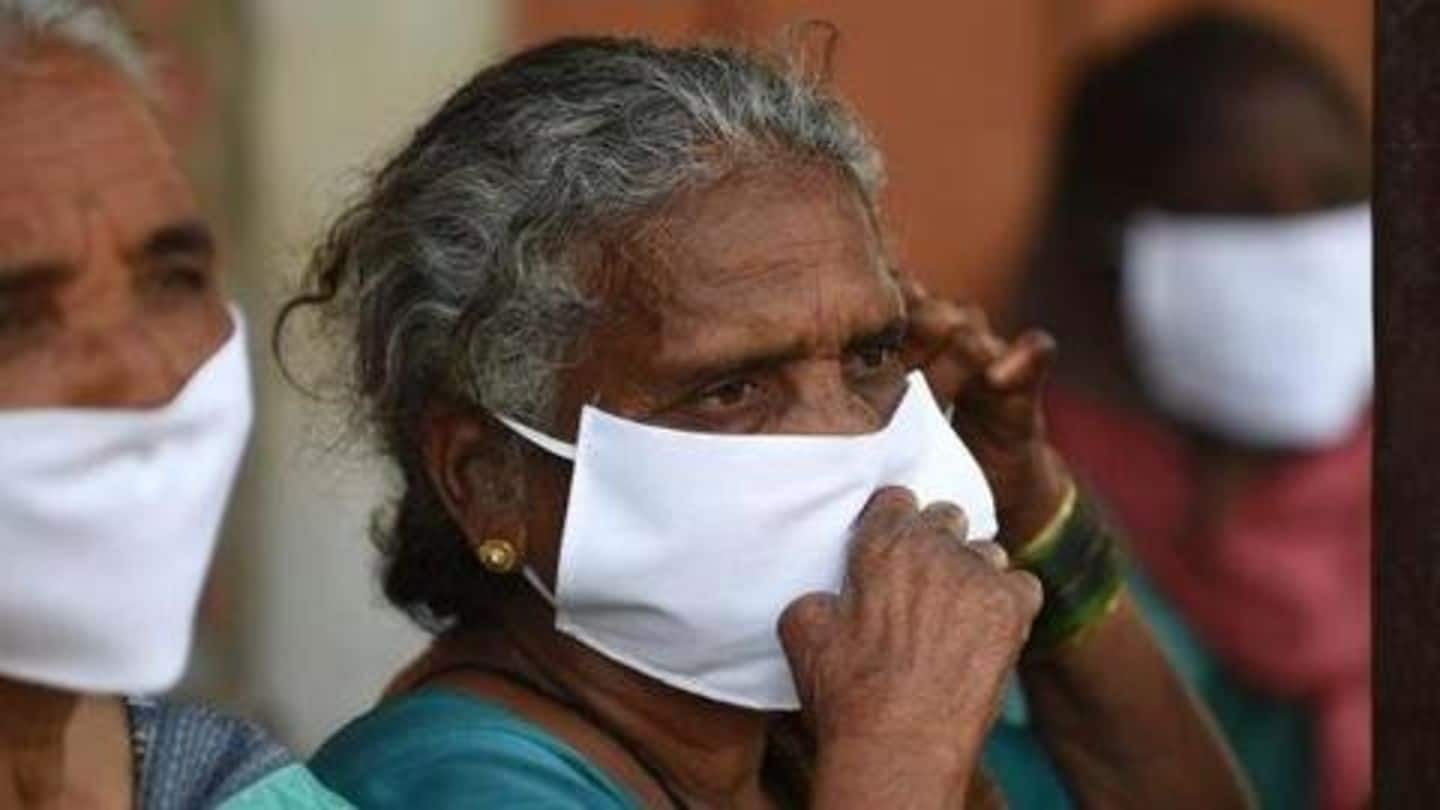 In a concerning piece of news, the number of people who have died of coronavirus in India crossed the grim 1,000-mark on Wednesday. Across the country, 1,007 have passed away and 31,332 are infected. 7,696 patients have recovered from COVID-19 disease with the recovery rate standing at 24.56% this morning. In the last 24 hours, 73 died, the single-biggest jump in a day.
India's lockdown could end on May 3
To keep a check on infections, India was locked down by Prime Minister Narendra Modi starting March 25. The restrictions were supposed to end after 21 days but since the situation didn't improve much, the second bout of curbs was imposed till May 3. This week, PM Modi spoke to Chief Ministers and discussed an exit plan as well as the economy's condition.
COVID-19's doubling rate has slowed to 10.9 days
On Tuesday, the Union Health Minister Harsh Vardhan said COVID-19's doubling rate has slowed to 10.9 days. But days after giving hope that plasma therapy might cure infected patients, the Health Ministry warned against using it mindlessly. It said blood plasma of recovered patients must be infused on ill ones only for trial purposes. It can have serious health repercussions, the ministry added.
Maharashtra remains battered; fresh cases reported from Rajasthan
Maharashtra continues to be the worst-affected state having 9,318 infections currently. It is followed by Gujarat, where the number of infections stands at 3,774, and Delhi, which has 3,314 infected people. In Rajasthan, 19 fresh COVID-19 cases were reported in a span of 12 hours, taking the total tally to 2,383. Of the 19 patients, 11 belonged from Ajmer and five from Jaipur.
CRPF battalion quarantined after 47 positive cases
In yet another worrying piece of news, an entire battalion of CRPF, stationed in New Delhi, was quarantined after 47 jawans got infected. One jawan died yesterday. The 31st battalion that stays in Mayur Vihar has nearly 1,000 members. Yesterday, the NITI Aayog building in New Delhi was sealed after an employee tested positive. His contacts were asked to self-quarantine themselves.