Coronavirus: India's death toll reaches 335; COVID-19 cases cross 9,000
Coronavirus: India's death toll reaches 335; COVID-19 cases cross 9,000
Written by
Siddhant Pandey
Apr 13, 2020, 12:22 am
3 min read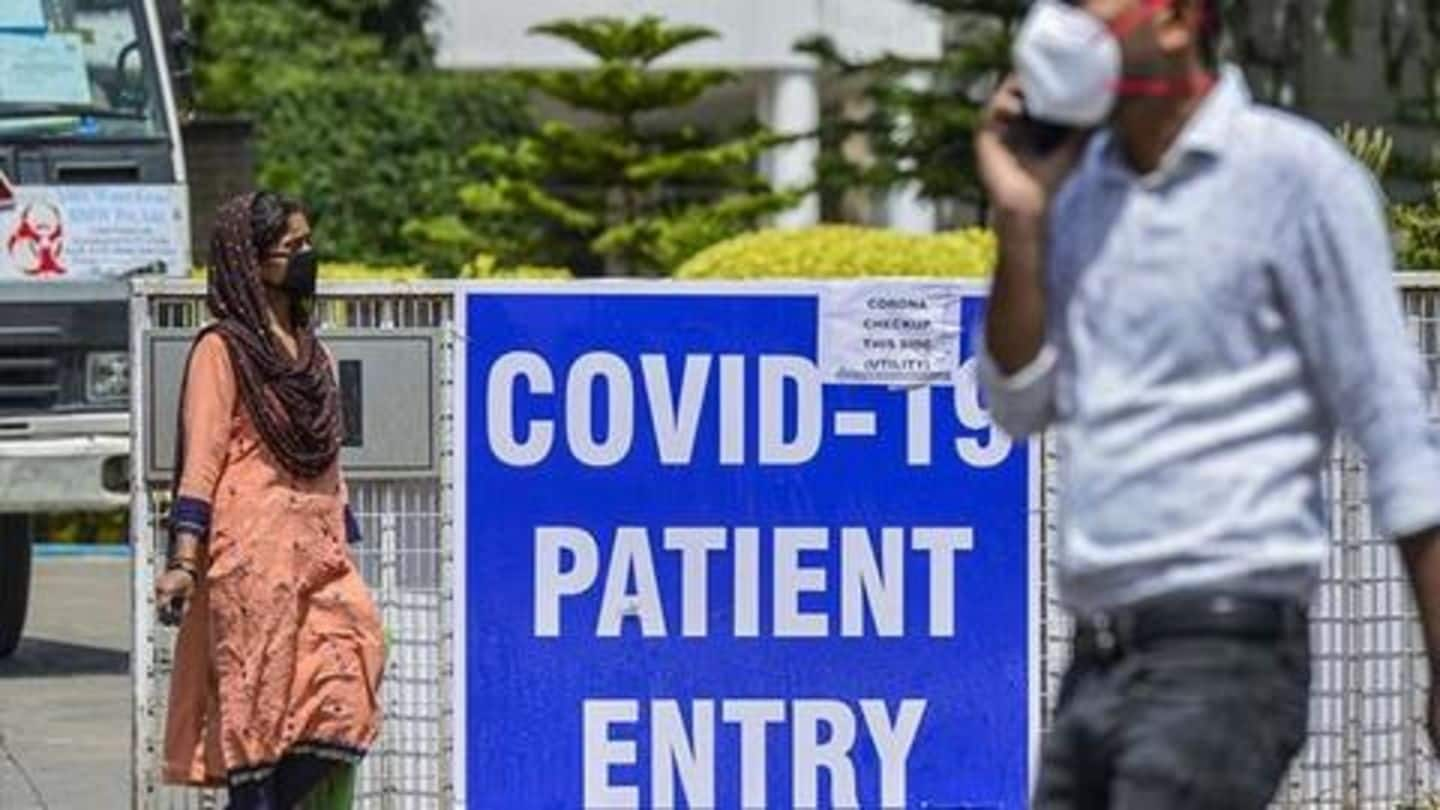 On Sunday, the total number of coronavirus cases in India crossed 9,000, including 335 deaths, according to data compiled from official state government statistics. The development comes merely three days after India's death toll due to the coronavirus disease (COVID-19) crossed the 200-mark. However, the Union Health Ministry assured that India is "extra prepared" in case of an exponential rise in COVID-19 cases.
India's Health Ministry has confirmed 8,447 COVID-19 cases, 273 deaths
According to the Health Ministry's latest update, by 5 pm Sunday, India had reported 8,447 cases of COVID-19. These included 273 deaths and 7,409 active cases along with 764 patients who were cured/discharged and one patient who migrated out of India. However, data compiled from official state government statistics showed that roughly 9,200 cases have been reported in India, including 335 deaths.
Important note for West Bengal COVID-19 cases
For West Bengal, the total number of COVID-19 cases taken into account were 134, as reflected on the Union Health Ministry website. This is because the state government has only confirmed 95 active cases in the bulletin and not the cumulative number of COVID-19 cases.
MP records 2 more deaths late-Sunday, Maharashtra's toll reaches 155
Since Madhya Pradesh last updated the daily bulletin, two more deaths have been reported in Indore, taking the state's death toll to 43. Meanwhile, since the last update on Maharashtra's COVID-19 tracker, five more deaths have been reported in Mumbai (total death toll 97), and two more in Pune (total death toll 32). This take's Maharashtra's death toll to 155.
Maharashtra is the worst-hit Indian state
Maharashtra is notably the worst-hit Indian state in the coronavirus outbreak. The state has reported over 2,000 COVID-19 cases, with the latest reports pegging Mumbai's tally at 1,399. In Mumbai's Dharavi, Asia's largest slum, the number of COVID-19 cases reached 43, including four deaths.
Here are some other states badly hit in the outbreak
The national capital of Delhi is India's second worst-hit region, with 1,154 COVID-19 cases and 24 deaths. Tamil Nadu is the third worst-affected, reporting 1,075 COVID-19 cases and 11 deaths. Further, Rajasthan reported 804 cases (including nine deaths), Madhya Pradesh reported 562 cases (including 43 deaths), Telangana reported 531 cases (including 16 deaths), and Gujarat reported 516 cases (including 24 deaths).
Centre asks states to ensure welfare of migrant workers
The Centre directed all states to comply with the Supreme Court order to ensure food, shelter, medicine, etc., for migrant workers. Meanwhile, Tamil Nadu Chief Minister Edappadi K Palaniswami ordered officials to take legal action against NGOs and politicians distributing food and essential supplies during the lockdown. The Centre also announced free LPG refills from April-June for Pradhan Mantri Ujjwala Yojana (PMUY) beneficiaries.
90 healthcare workers across India test positive for COVID-19: Report
Sources told ANI that across India, 90 doctors, nurses and paramedical staff have tested positive for COVID-19. The Indian Council of Medical Research (ICMR) said a total of 1,95,748 samples from 1,81,028 individuals were tested for COVID-19 till 9 pm Sunday. A 72-year-old suspected COVID-19 patient escaped from the Patna Medical College and Hospital (PMCH). West Bengal also made masks mandatory in public places.