COVID-19: India reports 1,421 new cases, 149 more fatalities
COVID-19: India reports 1,421 new cases, 149 more fatalities
Mar 27, 2022, 01:49 pm
2 min read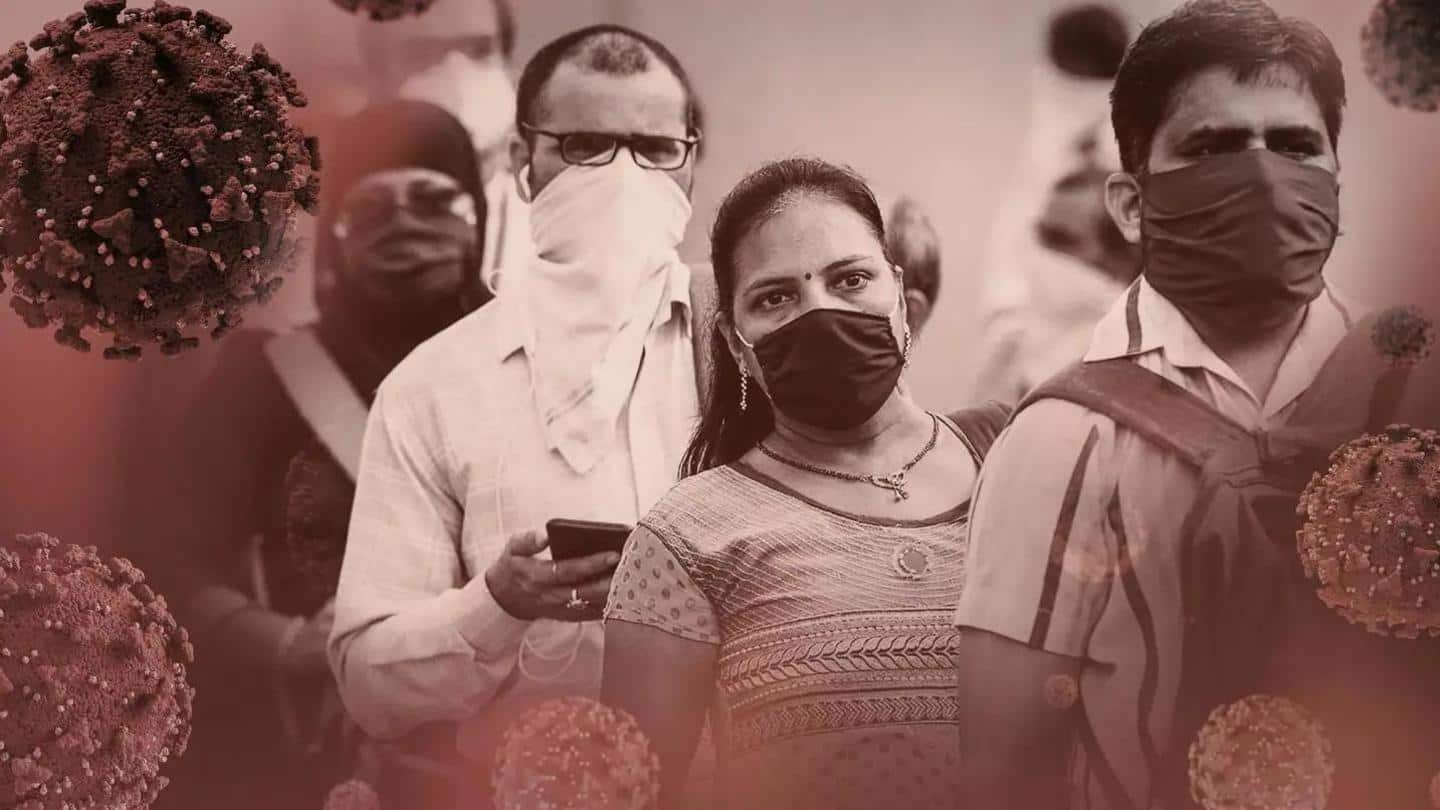 India on Sunday reported 1,421 new COVID-19, a decrease of over 239 cases from the previous day. The active caseload in the country is currently 16,187, accounting for 0.04% of all cases so far. There have been 149 reported deaths in the last 24 hours, which is higher than the last few days' averages as Kerala added backlog deaths to the death toll.
Why does this story matter?
On Sunday, India reported fewer COVID-19 cases than the previous day.
Notably, India's active caseload and positivity rates have been steadily declining in recent weeks amid a scare of a fourth wave due to rising COVID-19 cases globally.
This comes after a spike in coronavirus infections in India due to the Omicron variant at the end of December and the beginning of January.
In the last 24 hours, the active COVID-19 caseload has decreased by 554 cases. A total of 1,826 recoveries were recorded on Sunday, bringing the cumulative count to 4,24,82,262. As per data from the Union Health Ministry, the national recovery rate has risen to 98.75%. The daily positivity rate is 0.25%, while the weekly positivity rate stands at 0.29%
Over 183 crore vaccine doses administered
As of Saturday morning, India has administered over 183.13 crore COVID-19 vaccine doses. Overall, over 82.68 crore people have been fully vaccinated, while more than 98.31 crore people have received one dose. On Sunday alone, India administered over 1.90 lakh COVID-19 vaccine doses till 2 pm, including over 1.13 lakh second doses and more than 60,000 first doses, according to Co-WIN.
2.11 crore 'precautionary' doses administered
Moreover, India has administered over 2.12 crore "precautionary" doses since January 10. On Sunday, nearly 3,000 healthcare/frontline workers and more than 9,000 elderly people were given the precautionary dose till 1:45 pm.
India's second wave peaked on May 7
India's second wave peaked on May 7, 2021, when 4.14 lakh cases were reported. People died due to a lack of oxygen and beds in hospitals during this wave. India crossed the three-crore mark on June 23, despite infections declining after the wave peaked. On December 19, 2020, the country passed the one-crore mark, and on May 4, 2021, it passed the two-crore mark.
What is the global COVID situation?
The US remains the worst-affected country, with 79,946,097 cases and 976,652 deaths, while India with 43,018,032 cases has the second-largest caseload. However, China and South Korea are currently witnessing new outbreaks of infection with an increasing number of COVID-19 cases being registered in the United Kingdom as well. According to the WHO, new coronavirus cases have risen for the second week in a row.