Coronavirus: Maharashtra, Tamil Nadu extend lockdown till May 31
Coronavirus: Maharashtra, Tamil Nadu extend lockdown till May 31
Written by
Siddhant Pandey
May 17, 2020, 04:10 pm
2 min read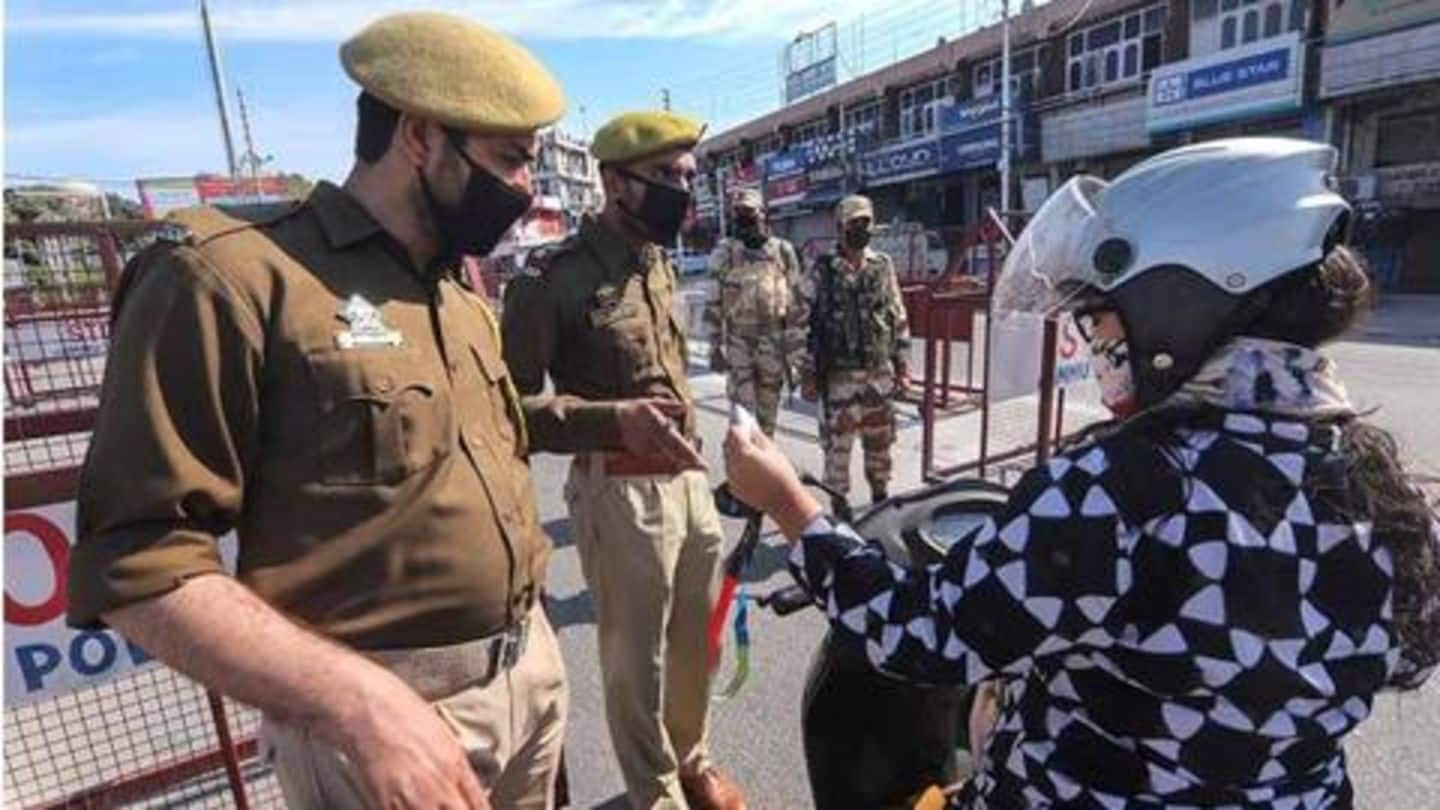 The Maharashtra government on Sunday decided to extend the state-wide lockdown imposed to contain the spread of the coronavirus disease (COVID-19). The lockdown will now last until May 31. Tamil Nadu also announced that it will be extending the state-wide lockdown till May 31. Earlier, Mizoram, Punjab, and Telangana had extended the lockdown beyond May 17. Here are more details.
Maharashtra: Order on phase-wise lifting of curbs to be notified
The Maharashtra government on Sunday passed an order to extend the ongoing lockdown till the midnight of May 31. The order, issued by the state Chief Secretary Ajoy Mehta, stated, "The calibrated phase-wise relaxation/lifting of lockdown orders will be notified in due course." The lockdown was extended as the state continues to be threatened by the spread of COVID-19.
Coronavirus in Maharashtra
Maharashtra accounts for 30% of India's total cases
Till Saturday, Maharashtra had reported 30,706 cases of COVID-19, which accounts for 30% of all cases in India. On Saturday, the state also saw its biggest spike, recording 1,606 new cases. Maharashtra has reported a death toll of 1,135. State capital Mumbai is the worst-hit region with over 18,000 coronavirus infections and nearly 700 deaths in the city alone.
Tamil Nadu extends lockdown amid sudden surge in COVID-19 cases
Schools, colleges, places of worship, cinema theatres, and bars will remain shut in Tamil Nadu as the state extends its lockdown till May 31. However, 25 districts including Coimbatore, Salem, Trichy, and the Nilgiris will see relaxations on curbs. Travel for essential services will notably be allowed without e-passes. The state has reported 10,585 cases of COVID-19, including 74 deaths.
How bad is the outbreak across India?
According to the Health Ministry's latest update, by 8 am on Sunday, India had reported 90,927 COVID-19 cases. These included 2,872 deaths and 53,946 active cases along with 34,108 patients who were cured or discharged and one patient who migrated out of India.
Mizoram, Punjab extend lockdown till May 31
On Saturday, Punjab extended its lockdown till May 31. However, curfew restrictions will be lifted. Mizoram extended its lockdown till May 31 on Friday. The state has already been declared a green zone after its lone COVID-19 patient recovered on May 9. Earlier this month, Telangana extended the lockdown till May 29. Guidelines for the nationwide "lockdown 4.0" are expected later on Sunday.