COVID-19 vaccination for 12-14-year-olds to start from Wednesday: Details here
COVID-19 vaccination for 12-14-year-olds to start from Wednesday: Details here
Written by
Abhishek Sharma
Mar 14, 2022, 02:16 pm
2 min read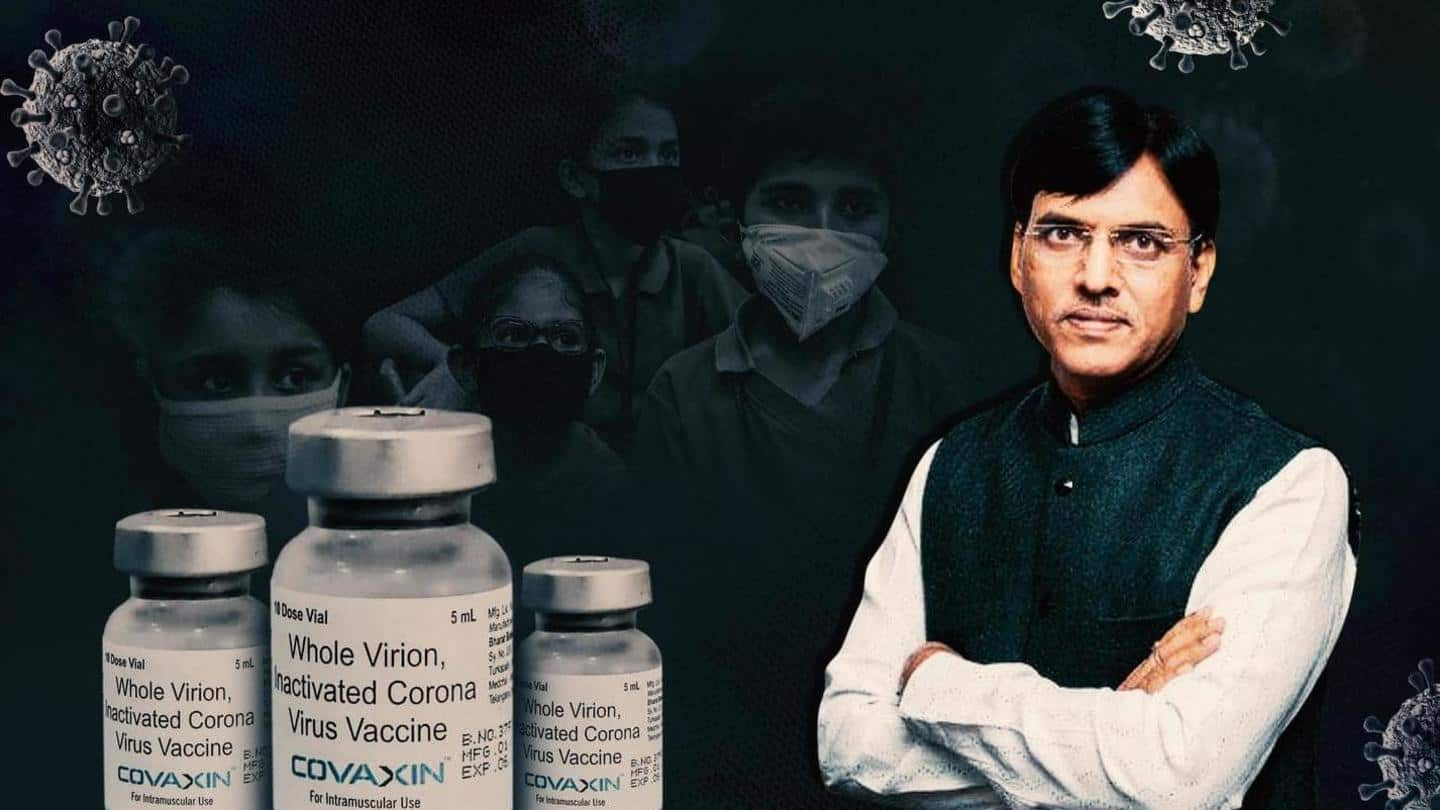 In a major boost to India's COVID-19 vaccination efforts, India will start administering the vaccine against the novel coronavirus to children aged between 12 and 14 years from Wednesday. Union Health Minister Dr. Mansukh Mandaviya announced the same on Twitter. He also said that all citizens above 60 years of age will now be able to get the precautionary dose of the COVID-19 vaccine.
Here's what the tweet read
"I am happy to inform you that from March 16, COVID-19 vaccination for children in the age groups of 12 to 13 and 13 to 14 years is starting," Mandaviya tweeted in Hindi. "Everyone aged 60+ will now be able to get precautionary doses. I urge the families of children and people in the 60+ age group to get the vaccine administered," he added.
Vaccination for 15-18-year-olds began in January
India started administering coronavirus vaccinations for children in the age group of 15-18 years from January 3, 2022. And, since then, 3,37,70,605 people in the age group have been fully vaccinated. It is pertinent to note that these kids were given Bharat Biotech's COVAXIN shots.
India's vaccination coverage crosses 180 crore
The announcement came as India's vaccination coverage crossed 180.19 crore on Monday, with 20,31,275 doses administered to eligible beneficiaries in the past 24 hours. In this period, nearly nine crore youngsters aged 15 to 18 years have been vaccinated and precautionary doses have been administered to over 2.12 crore beneficiaries, including health and frontline workers and people over the age of 60 with comorbidities.
Over 182 crore vaccine doses provided to states
The Centre on Monday also informed over 182 crore vaccine doses have been provided to states and union territories through free-of-cost channels and direct procurement. "More than 17.38 crore balance and unutilized vaccine doses are still available with the States/UTs to be administered," it added.
Lowest single-day rise since 2020
Meanwhile, India on Monday reported 2,503 new COVID-19 cases, the lowest single-day rise in about two years. The active caseload in the country currently stands at 36,168, which accounts for 0.09% of the total cases and is the lowest in 675 days. In the past 24 hours, 27 fatalities and 4,377 recoveries were reported. Meanwhile, India's COVID-19 recovery rate has increased to 98.72%.