CBI identifies 2200 corrupt officials
CBI identifies 2200 corrupt officials
Feb 18, 2016, 04:16 pm
3 min read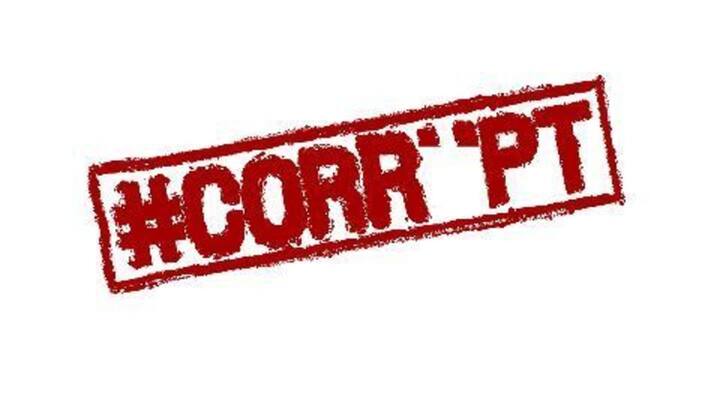 The Central Bureau of Investigation, India's premier investigation agency, has identified 2200 corrupt officials in 2015 against whom investigations have started. This is a 94% jump in the number of cases registered against corrupt officials over 2014. According to CBI director Anil Sinha, 101 FIRs have been filed against these officials. CBI has filed 1,044 charge sheets in 2015, the highest in 5 years.
The Central Bureau of Investigation (CBI) is the federal investigation agency which falls under the jurisdiction of the central government. It was established in 1941 as Special Police Establishment and was renamed as CBI in 1963 and subsequently given greater powers. The primary goal of CBI is to investigate serious offenses not just related to corruption but also economic fraud, organised crimes, etc.
CBI is the Interpol agency in India
The CBI, which functions under the Department of Personnel and Training in the Ministry of Personnel, Public Grievances and Pensions, is the nodal agency that coordinates investigations with international police agency- Interpol.
Rampant corruption in India
India had been facing rampant corruption in public life, visible from the unearthing of large scams such as coal block allocation, 2G spectrum allocation, etc. which to a large extent determined the outcome of the Lok Sabha elections, 2014. Even the CBI suffers from political interference which has tarnished its image. Allegations of nepotism, corruption, and wrongful prosecution are commonly leveled on CBI.
According to a study by the Central Vigilance Commission, it takes an average of 8 years to conclude a disciplinary proceeding against an official.
PM asks for action against corrupt officials
Prime Minister Narendra Modi has directed the top civil servants in the country to take action against officials who are either corrupt or ignore public grievances. The PM has also directed departments to set up a monitoring cell for public grievance and take action against those failing to perform. The PM made the remarks at a review meeting of PRAGATI (Pro-Active Governance, Timely Implementation).
Government gets tough on corrpution
According to a report published by Reuters, chief executives, lawyers, and investment bankers admit that the government has tightened its stand against corruption and it has diminished to a great extent at the highest levels.
CBI tightens noose on corruption cases
The CBI has completed 62 international investigations in 2015 and 42 absconding criminals have been brought back to the country, a 91% increase over 2014 when 22 were brought back. Further, the agency registered disproportionate asset cases against 67 officials in 2015, which is 56% higher than in 2014. The CBI director said that the agency will continue to act against corruption.
Manpower shortage: A major contraint
The CBI faces a severe shortage of staff. "Earlier, one official used to handle one case, now they are solving three or four cases at a time which is putting pressure on them." - Anil Sinha, CBI director.