Cyclone Fani inches towards Odisha, state put on high alert
Cyclone Fani inches towards Odisha, state put on high alert
May 01, 2019, 01:51 pm
3 min read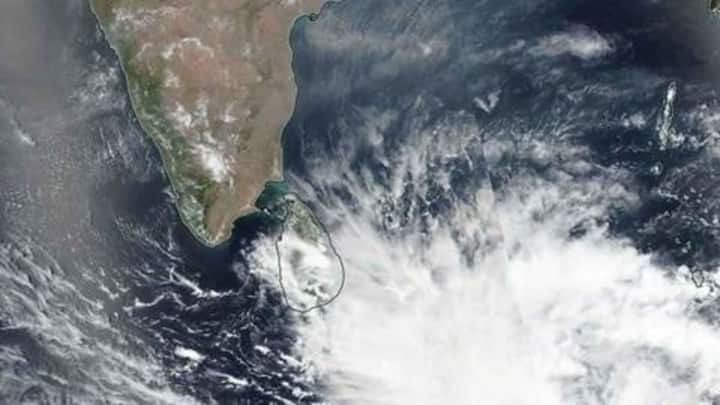 Cyclone Fani has turned into "extremely severe cyclonic storm" and is inching towards the coast of Odisha, prompting MeT Department to issue a orange warning. It is expected that Fani will hit Odisha coast at a speed of 200 kmph (approximately) by Friday. The state government has declared a holiday in schools and colleges. Disaster management teams have been kept on standby. Here's more.
Fani will move from Odisha to West Bengal: MeT
HR Biswas, Director of Meteorological Department, Bhubaneswar, said, "The speed of Cyclone Fani at the time of rainfall will be 175-185 kmph." He added the cyclone will move along Odisha and then go towards West Bengal. "We have suggested suspension and diversion of railway traffic and advised people to remain indoors," he added. Boudh, Kalahandi, Sambalpur, Deogarh and other areas could get heavy rainfall.
Fani is the result of global warming
Since 1976, Fani is the first severe cyclone to have been formed over Bay Of Bengal in April. India Meteorological Department said global warming was the reason for this cyclone. "This is a cyclone that's forming due to the warming of Bay of Bengal basin. With global warming we have to be prepared for such occurrences," said KJ Ramesh IMD's Director General.
Meanwhile, Naveen Patnaik asked EC to postpone polls
Since Fani is expected to make landfall at a time when state and general elections are underway in Odisha, Chief Minister Naveen Patnaik made a request to Election Commission. He asked the top polling body to postpone elections in the Patkura assembly seat in Kendrapara, scheduled for May 19. Notably, EC has lifted the Model Code of Conduct (MCC) in 11 districts of Odisha.
Authorities have taken steps to deal with crisis
As Odisha could face a major crisis in the coming days, authorities have made preparations. Some 879 multipurpose cyclone shelters, which can accommodate one million people, have been readied. Navy and Coastal Guard have deployed ships and helicopters to help in relief work. Separately, NDRF has deployed 41 teams in most vulnerable areas. Odisha will get 28 teams and Andhra Pradesh will get 8.
Centre has released funds, Odisha got Rs. 340 crore
Fishermen have been advised to return to the coast and not venture into the sea. "Due to this cyclone, Telangana and some parts of Andhra Pradesh may experience hot heavy winds," a scientist at MeT Department said. Meanwhile, Centre has sanctioned Rs. 1,086 crore as advance financial assistance to the four states. Odisha will receive the lion share of Rs. 340.87 crore.