Daily hearings in Ayodhya dispute likely to end tomorrow: CJI
Daily hearings in Ayodhya dispute likely to end tomorrow: CJI
Oct 15, 2019, 07:05 pm
3 min read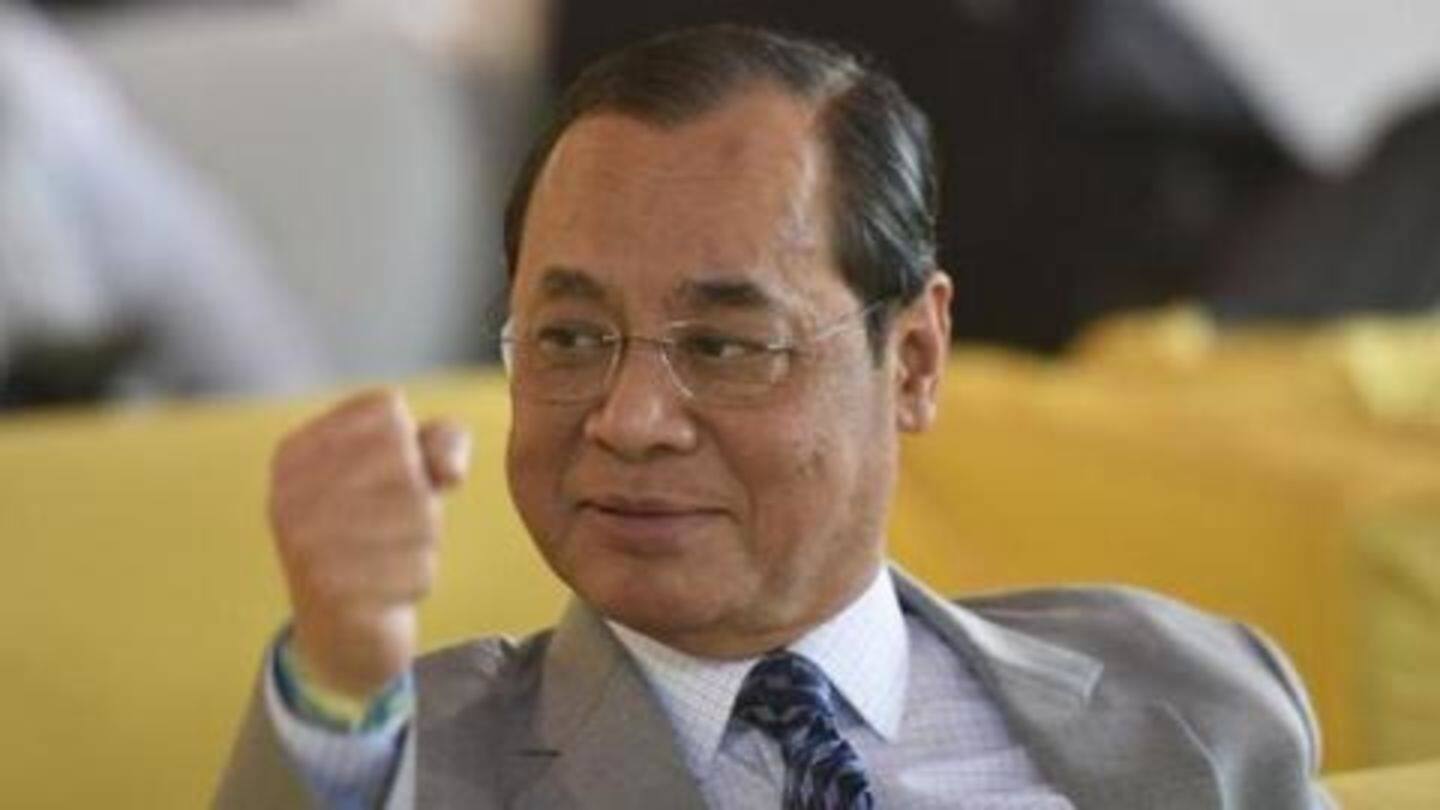 The sensitive Ayodhya land dispute is nearing its finality in the Supreme Court. On Tuesday, Chief Justice of India Ranjan Gogoi, who is heading the five-judge constitutional bench, remarked that daily hearings will be completed by tomorrow, October 16. SC is hoping to deliver the verdict, which will have grave repercussions, by November 17, before the retirement of CJI Gogoi. Here are more details.
Backstory: A quick recap of the decades-old case
The Ayodhya case pertains to 2.77 acres of land in the Uttar Pradesh town where many believe Lord Rama took human form. In 1992, Hindu activists demolished the 16th-century Babri Masjid, sparking widespread riots across the nation. In 2010, the Allahabad High Court divided the land equally among three contesting parties- Sunni Waqf Board, Ram Lalla, and Nirmohi Akhada. Displeased, they approached SC.
Bench will have one month to write the verdict
On August 6, SC started daily hearings in the sensitive case, after mediation failed. The bench, also including Justices DY Chandrachud, SA Nazeer, SA Bobde, and Ashok Bhushan, earlier asked all parties to wrap up arguments by October 17. The bench will have a month to write its verdict. In case, the judgment isn't delivered before CJI Gogoi's retirement, the entire process will restart.
Muslims can pray anywhere, can't change Lord Rama's birthplace: Lawyer
During today's hearing, senior advocate K Parasaran, who is representing Ram Lalla Virajman, said Hindus are fighting for a place to worship. "Muslims can pray in any other mosque as well. There are 55-60 mosques in Ayodhya alone. But for Hindus, it is the birthplace of Lord Ram...we can't change the birthplace," he said on the 39th day of the hearing.
Once a temple, always a temple: Parasaran
Further, the bench asked if a decree of the declaration can be sought by Muslims, considering the mosque was demolished in 1992. "They say once a mosque, always a mosque. Do you support this," the bench asked Parasaran. Thereafter, he replied, "No. I don't support this. I will say once a temple, always a temple." He also said "historical wrong" needs to be corrected.
Are we asking enough questions?: CJI asked Rajeev Dhavan
Interestingly, yesterday, advocate Rajeev Dhavan, representing Muslims, had complained to the bench for not asking enough questions to the Hindu side. Today, on a lighter note, CJI Gogoi said, "Mr. Dhavan are we asking a sufficient number of questions to the Hindu parties now." He then added, "We are saying this on a lighter note. Not everything has to be taken seriously."
Meanwhile, Section 144 has been imposed in Ayodhya
Considering how sensitive the case is, authorities in Ayodhya have imposed Section 144 till December 10. As per the order, unmanned aerial vehicles can't fly without permission. The administration has also stopped boating and put a ban on the sale/manufacture of firecrackers. Further, only shops and godowns having proper permission from the administration have been allowed to function.