#YoTanmaySoWoke: Dear Tanmay, keep your lousy apology to yourself
#YoTanmaySoWoke: Dear Tanmay, keep your lousy apology to yourself
Oct 05, 2018, 08:58 pm
2 min read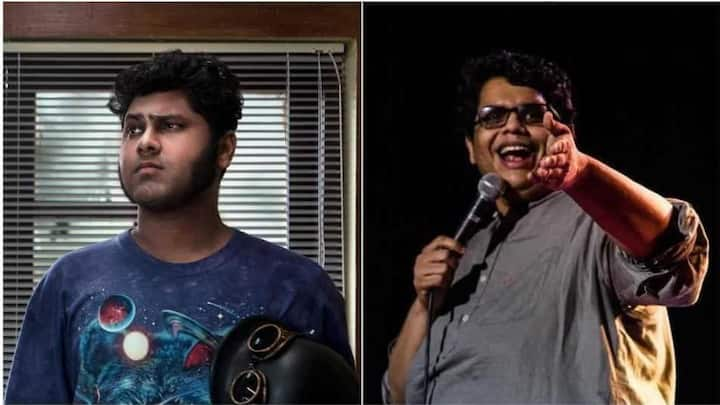 Yesterday, comedian Utsav Chakraborty was accused of asking sexually explicit images/videos from minors. He then released a rather twisted apology, and blamed it on a 'disorder'. Since then, many women have reported about Utsav's misconduct. And, now under pressure from social media, the 'woke' comedy group AIB (where Utsav was a regular) apologized again. However, the apology from AIB founder Tanmay Bhat takes the cake.
Tanmay's lousy apology with a lousier statement
Let's dissect the (un)apology
AIB, in their statement, said that they knew of Utsav's misconduct, but still didn't take any action to "maintain privacy of the victim." If that's not enough, it further read "we continued working with Utsav in a freelance capacity a little longer." Let that sink in. And, after 24 hours of allegations, Tanmay tweeted, "I'm sorry. I messed up." Yes, you messed up. But you are sorry because you have been caught.
Tanmay Sir, aren't you a little too late for (un)apology?
Dear Tanmay, while we get that tweeting an apology is a trend now, you need to understand that this (un)apology is both - a little less and a little late. You need to also understand that the only crime bigger than assault is hiding it. If you were the man you claimed to be, you wouldn't have waited for it to become a storm. But, guess what, karma catches up.
If only, you were not so hypocritical
All said and done, beneath the whole incident lies a big joke. What, you ask? Isn't it funny that the man who spoke on almost all issues, the company which came up with a brilliant video showing the "perks" of having a vagina, kept quiet and still continued to work with a harasser even after being fully aware of his "disorder"? Slow claps or plagiarized memes, anyone?
How did he convince you, Tanmay? Pray, tell?
But, for the sake of honesty, tell me Tanmay, how did he convince you? Did he show you his dick picture too? Or did he threaten you of bringing out skeletons from your closet if you speak up? Or were you just okay with the incident as long as Utsav gave you good business? On second thoughts, let it be. You won't be able to answer these or will come up with something as shitty as your apology.