Kota hospital: Rajasthan Deputy CM slams CM after 107 deaths
Kota hospital: Rajasthan Deputy CM slams CM after 107 deaths
Written by
Siddhant Pandey
Jan 04, 2020, 05:04 pm
3 min read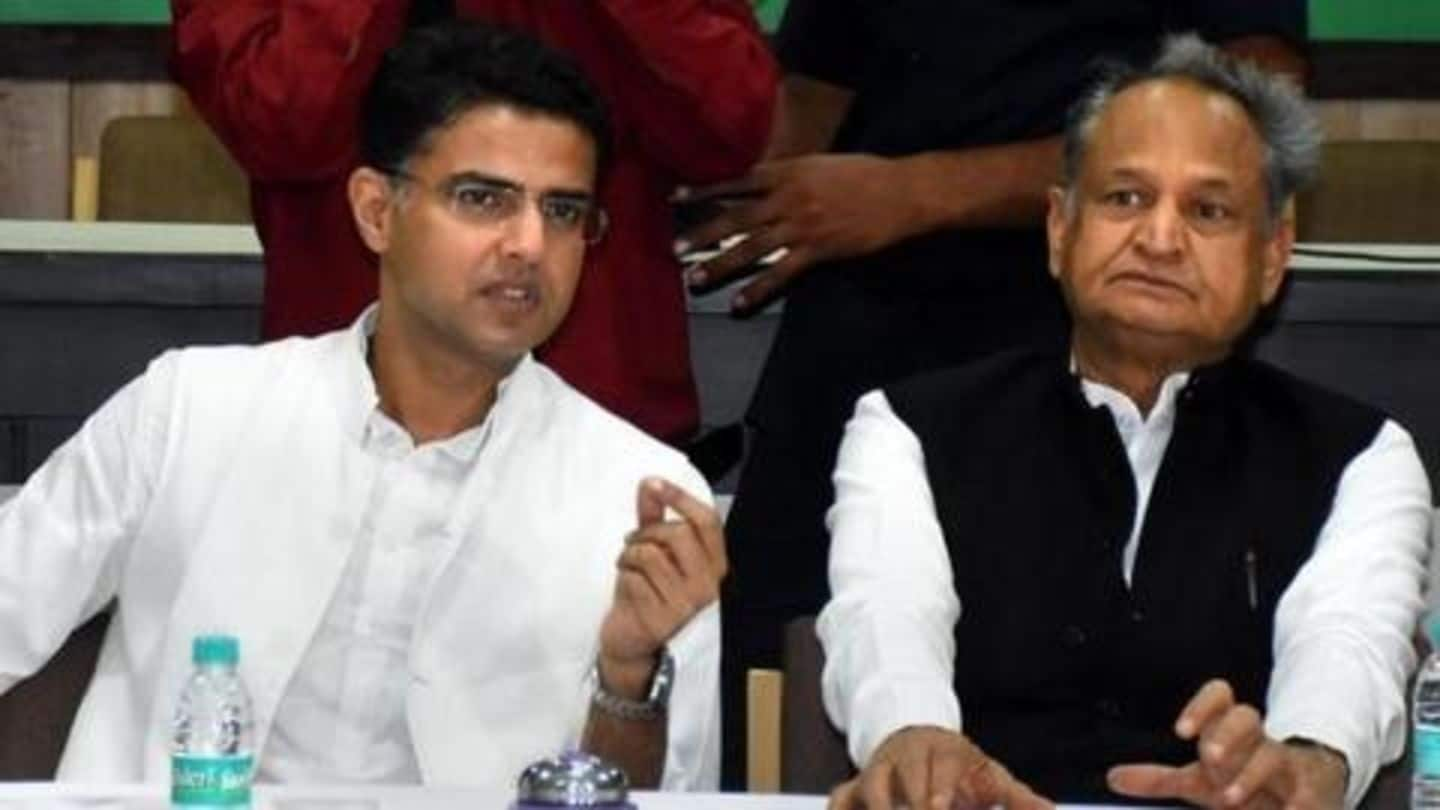 On Saturday morning, another infant died at the JK Lon Hospital in Kota, Rajasthan, taking the death toll in nearly a month to 107. While Rajasthan Chief Minister Ashok Gehlot said the deaths were not unusual, Deputy CM Sachin Pilot slammed him on Saturday, urging the state government to be "more sensitive." Pilot also said that someone must take responsibility for the deaths.
'Not enough to compare number of deaths to older statistics'
Addressing the death of 107 infants, Pilot told reporters he was "hurt and upset" after meeting the deceased's families. "It's not enough to compare the number of deaths to older statistics," Pilot said. "We have to fix accountability." When asked about CM Gehlot's remark that there's "nothing new" about infant deaths, Pilot admitted the government's response could have been more sensitive and compassionate.
No point blaming previous BJP government, says Pilot
Pilot stressed, "We have to face responsibility and consequences." He added, "After 13 months of being in government, it may not serve any purpose to point towards the previous governments' wrongdoings." The Congress government came to power in Rajasthan in December 2018. "If they had done their jobs, they would not have been voted out. We have been voted in," he said.
Health Minister's statement
Rajasthan Health Minister had blamed previous government for deaths
Pilot's response came after the state Health Minister Raghu Sharma blamed the former BJP government in Rajasthan. "They were there in power for five years. The financial approval of 60 beds—which the previous Congress government had given in 2012—where did that go? Had there been 60 beds, our bed strength would have been 102," The Indian Express quoted Sharma as saying on Saturday.
107 infants died at JK Lon since December 1
The government-run JK Lon Hospital came under fire for negligence after 100 infant deaths were reported at the facility in December, including 10 deaths within 24 hours on December 23 and 24. A shocking National Commission for Protection of Child Rights (NCPCR) probe found gross negligence at JK Lon, reporting broken windows, staff shortage, and pigs roaming on campus.
State government panel cleared doctors; reported no negligence
However, a three-member state government committee of doctors gave a clean chit to doctors at JK Lon Hospital, only reporting a shortage of beds. The deaths have since been blamed on the infants being admitted in critical condition, premature deliveries, low birth weights, etc.
Centre-appointed team arrives at hospital to assess situation
A Central government-appointed high-level team of officials reached JK Lon Hospital on Saturday to take stock of the situation. Reportedly, the team includes experts from All India Institute of Medical Sciences (AIIMS), Jodhpur and health economists. The team will look at inadequacies in infrastructure and funds, and will assess measures to be taken to prevent further deaths.
Infant deaths have, in fact, declined
After his controversial remark, Rajasthan CM Gehlot even tweeted on Thursday saying the number of deaths has declined in previous years. Data from Kota district collector Om Kasera and Hospital Superintendent Dr. Suresh Dulara revealed that in 2014, infant deaths were recorded at 7.6%, followed by 7.2% in 2015, 6.6% in 2016, 5.9% in 2017, 6.1% in 2018 and 5.7% in 2019.