Delhi: Firing at Jamia Millia Islamia University, investigation underway
Delhi: Firing at Jamia Millia Islamia University, investigation underway
Feb 03, 2020, 11:02 am
3 min read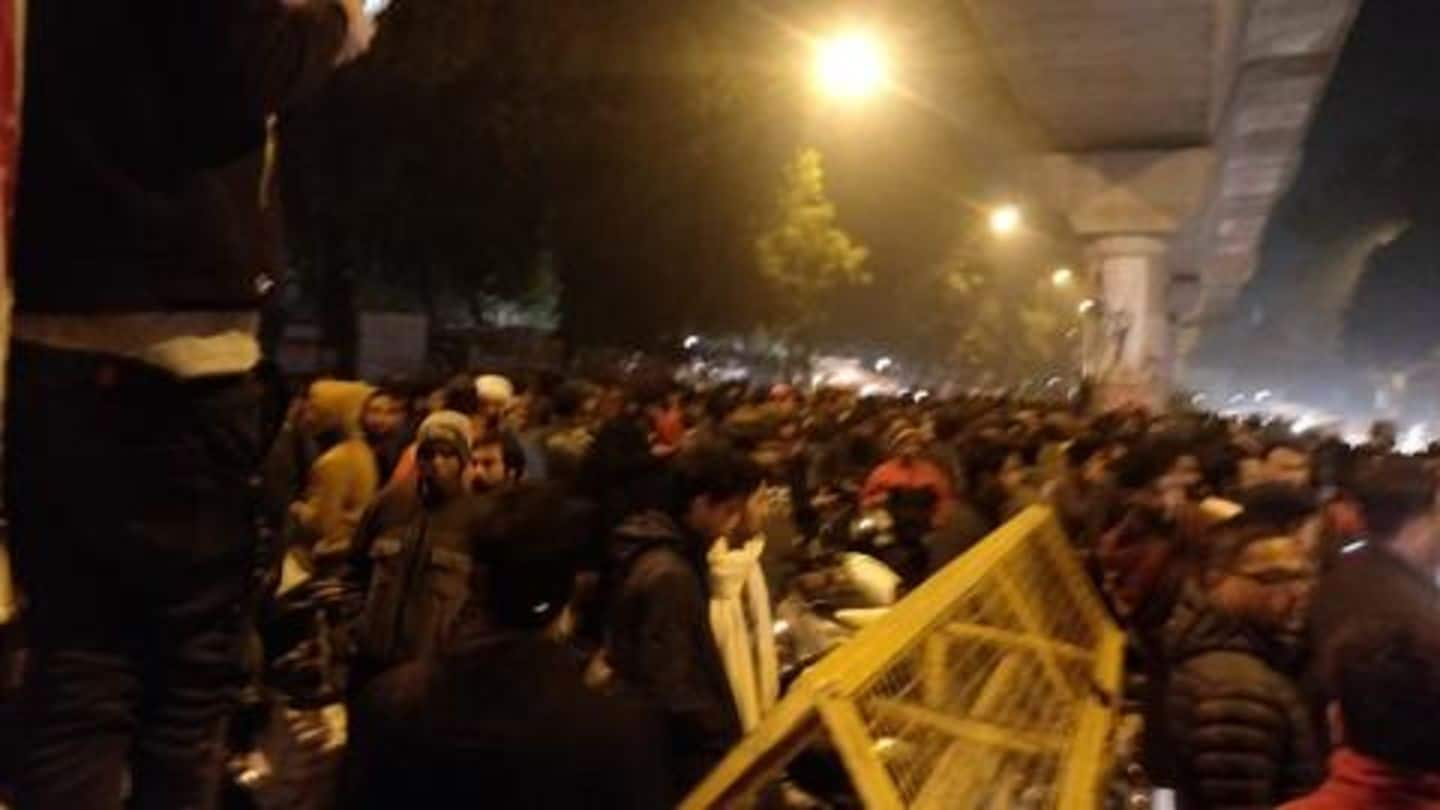 For the third time in four days, fear took over Jamia Millia Islamia University and its surrounding areas, after a bullet was fired on Sunday night by two men, who haven't been identified yet. The firing happened outside gate number 5 of the varsity, the Jamia Coordination Committee (JCC), that is participating in a protest against the new Citizenship Amendment Act (CAA), said.
Jamia and Shaheen Bagh have been resisting new citizenship law
In December 2019, after BJP passed CAA, which makes religion a criterion for getting Indian citizenship, it invited criticism from all quarters. Specifically, in Shaheen Bagh, South Delhi, a sit-in protest has been continuing for almost two months now, garnering the attention of not only Indian but global media too. Similarly, protests have been taking place quite frequently at Jamia.
Teen fired at Jamia protest, man at Shaheen Bagh
However, a protest by Jamia students was jeopardized on Thursday, when a teen fired bullets while shouting "Yeh lo azaadi" (here's your freedom). A mass communication student of Jamia was injured. Two days later, a man, identified as Kapil Gujjar, entered Shaheen Bagh protest area and fired shots. He was promptly arrested and was sent to two-day police custody on Sunday.
One of the miscreants wore a red jacket
Just when the protesters were dealing with two back-to-back incidents, Sunday's firing happened. JCC said the miscreants were riding a red scooter and one of them wore a red jacket. In the clips that emerged on social media, people were seen running for cover in the dimly-lit road. The firing happened around midnight, an eye-witness named Faizan was quoted by Indian Express.
Pillion rider fired shots without raising slogans: Eyewitness
Another 25-year-old named Mohd Prafull, who was also present when the firing happened, told the daily, "The pillion rider got off the scooter and fired. They didn't raise any slogans." Prafull is a student of TV journalism at the university.
Students protested outside police station, cop assured action
Soon, dozens arrived outside Jamia police station demanding an FIR. Reportedly, security officials, present at Jamia, told cops that the miscreants came from Okhla and moved towards Jullena. Jamia Nagar SHO Upender Singh told protesting students that cops will remain stationed the entire night and "won't let anything happen". "You have told us the vehicle number and we are investigating it," he said.
After two firing incidents, senior cop was removed
That violence has mired protests caught eye of Election Commission too, which removed deputy commissioner of police, South East Delhi, Chinmoy Biswal. Biswal was penalized after EC reviewed the security situation post the two firing incidents. In the meantime, senior officer Kumar Gyanesh was given the responsibility. Elections will be held in Delhi on February 8, and results will be out on February 11.