Delhi: How a coronavirus positive woman may have infected dozens
Delhi: How a coronavirus positive woman may have infected dozens
Mar 23, 2020, 02:14 pm
3 min read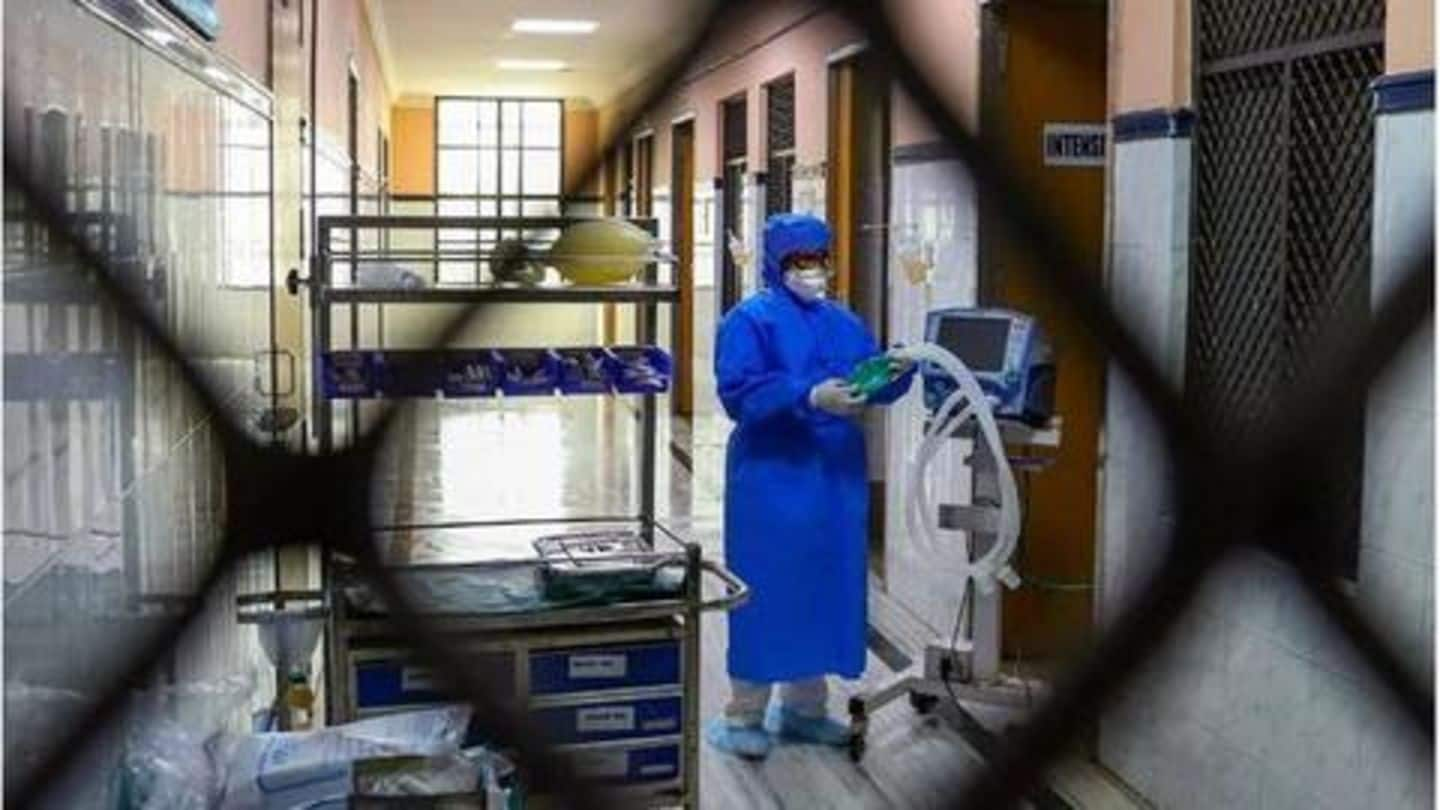 Not letting the coronavirus spread through community is the only agenda of the government, but the behavior of some is making the task impossible. Case in point, a woman who returned from Saudi Arabia, who possibly infected a dozen others. A TOI report said five of the 30 COVID-19 cases in Delhi were linked to the woman. Here's what went down.
Woman's family was infected, she is hospitalized
The woman, who hails from Dilshad Garden, had traveled to Saudi Arabia, and in the 12 days when she showed signs of infection, her family members got infected too. But that's not the only bad news. The woman may have infected a community too and officials are now mapping the possible suspects. The zero patient is recuperating at Guru Teg Bahadur Hospital.
Returned from Saudi, met family members, saw local doctor
The woman traveled to Saudi with her 19-year-old son on February 19, and returned on March 10. At the airport, her brother and other relatives received her. Two days later, she developed fever, cough and paid a visit to a local doctor. On March 15, she went to GTB Hospital in a cab, from where she was referred to RML Hospital.
Doctor who saw her tested positive, his wife showed symptoms
On March 17, the woman tested positive for COVID-19, and on March 20, her mother and brother were found to have contracted the disease. A day later, the woman's daughters, aged 24 and 26, also tested positive. On March 22, the local doctor who saw her tested positive becoming Delhi's case number 30. His wife and daughter also showed symptoms. Their results are awaited.
Doctor's clinic could be the hub of disaster
Between March 12 and 17, the doctor continued seeing patients at the Mohalla clinic. The facility is shut down and the surveillance team is trying to get in touch with patients he checked. The number of infections can most likely cross 100, all of them possibly infected by the doctor. In fact, 74 people living in the woman's neighborhood are also under surveillance.
Family didn't cooperate, officials sought police's help
An official revealed that when the woman tested positive, a team rushed to her house to inquire about the names and addresses of those whom she met. But the family wasn't cooperating, prompting them to approach cops. "We also used footage from the CCTV cameras installed near their home to identify some people who needed to be put under surveillance," the official added.
A lockdown is in place in Delhi
Meanwhile, to contain the spread of coronavirus, Delhi Chief Minister announced a complete lockdown till March 31, allowing only essential services to function. Delhi metro has been suspended and DTC buses will run in only 25% capacity. Asking people to stay indoors, Kejriwal said extraordinary situations necessitate extraordinary steps. To note, COVID-19 has taken 14,748 lives worldwide and infected 341,529.