Delhi: Magenta Line's Janakpuri West-Kalkaji Mandir stretch opens for public
Delhi: Magenta Line's Janakpuri West-Kalkaji Mandir stretch opens for public
May 29, 2018, 05:12 pm
2 min read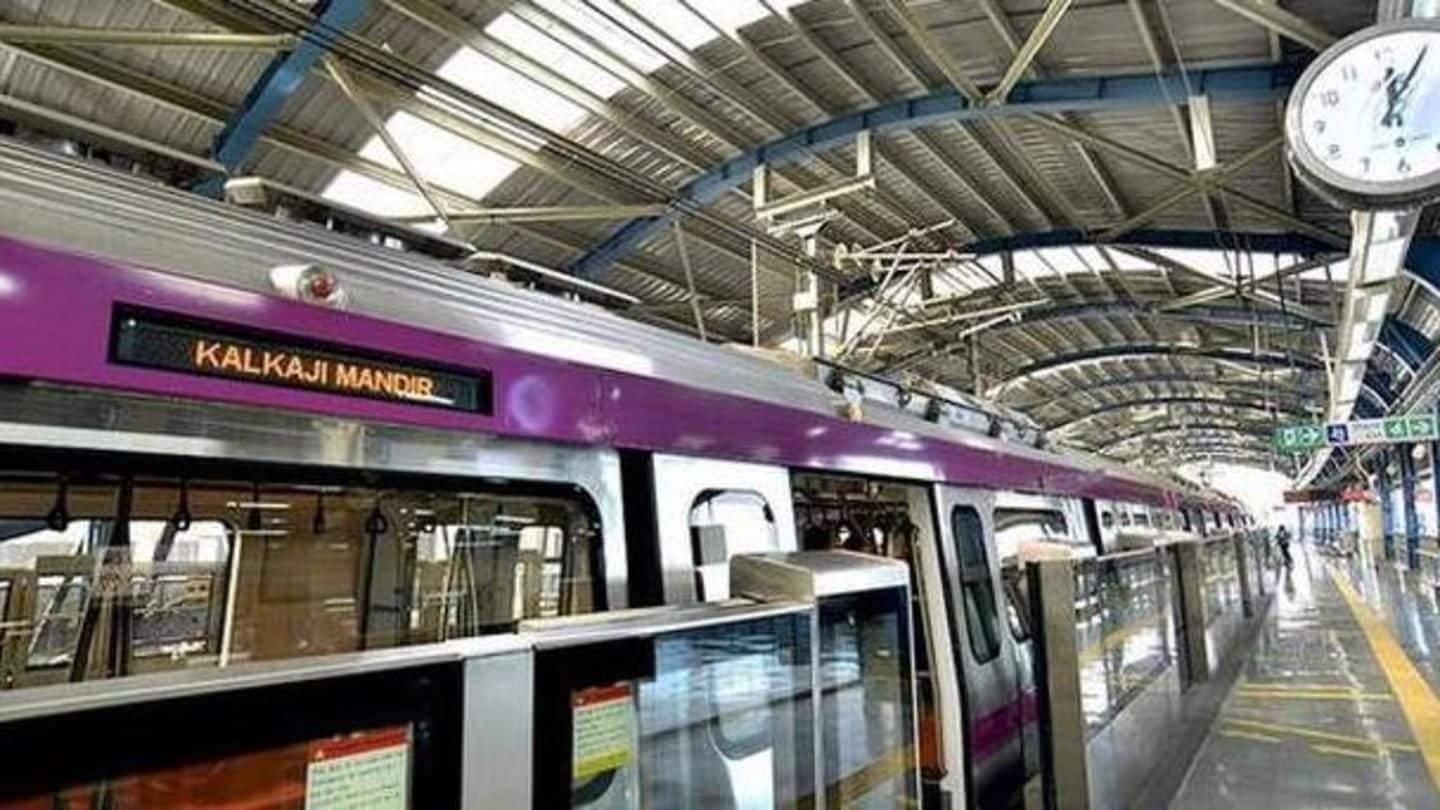 The final corridor of Delhi Metro's Magenta Line connecting Janakpuri West to Kalkaji Mandir finally opened today, greatly easing intra-NCR transport for residents. This line records many firsts; one among its many features is that it connects several important landmarks, like Terminal-1, IIT and JNU, via metro for the first time. It also has Delhi's deepest metro station and India's steepest escalator. Here's more.
The new stretch has 16 stations
The 25.6km stretch opened today is part of the 38.23km Janakpuri West-Botanical Garden corridor of the Magenta Line. This section has 16 stations, including previously-unconnected ones like Vasant Vihar, Munirka and RK Puram. DMRC said the waiting time between trains is expected to be 5:14 minutes. A 12.6-km section between Botanical Garden and Kalkaji Mandir was inaugurated last December.
This line has been termed the 'Knowledge Corridor'
This stretch brings metro connectivity to almost all reputed educational institutes in Delhi. The latest to come on the metro-map are JNU and IIT, the former connected by Munirka station, while the latter has a station named after it. Delhi University and AIIMS were the first to be connected (Yellow Line). Jamia Millia Islamia and Amity University were connected last year (Magenta Line).
T-1 too gets metro connectivity!
The stretch also connects Terminal-1 of the Delhi Airport by metro. Currently, only T-3 is connected via metro. People from most parts of Delhi, Gurugram and Noida will now be able to reach T-1 by metro within 50 minutes (20 minutes from South Delhi).
Longest, deepest, steepest: This line breaks many records
At 29m, the deepest station is the new section of Hauz Khas. It'll now become a major interchange station, connecting Magenta and Yellow lines. Janakpuri West has got India's steepest escalator, with a maximum escalation point of 15.65m- as high as a five-storey building. Incidentally, this is the longest stretch to be inaugurated by the Delhi Metro in one go.
The Noida-Delhi-Gurugram link is finally complete
The stretch has finally completed the link between Noida, Delhi and Gurugram. Hauz Khas connects the Yellow Line stations with those on Magenta, bringing down Gurugram-Noida travel time to 50 minutes. Janakpuri West connects it with Blue Line. With the opening of this stretch, the Delhi Metro corridor has expanded to 278km with 202 stations.