Delhi-Mumbai special-Rajdhani unable to maintain punctuality; run-time to be increased
Delhi-Mumbai special-Rajdhani unable to maintain punctuality; run-time to be increased
Written by
Ramya Patelkhana
(Sourced from PTI)
Jul 22, 2018, 08:51 pm
3 min read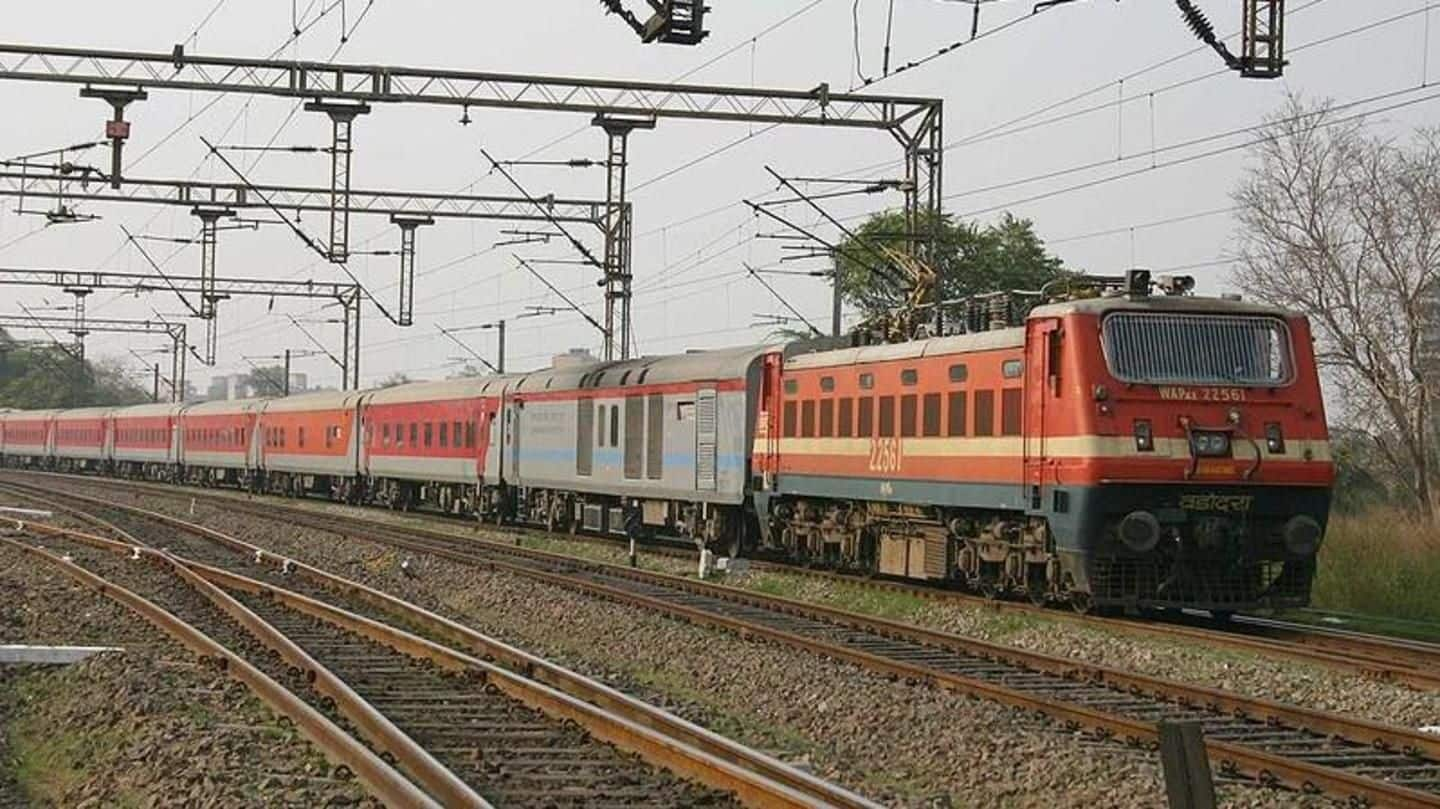 Unable to maintain punctuality of Bandra Terminus-Hazrat Nizamuddin special Rajdhani introduced as a faster and cheaper premium option, Indian Railways is mulling increase in its run-time by an hour to make it stick to the schedule. The train - with a run-time of 14 hours - was touted as the fastest train between Delhi and Mumbai, cutting down the travel time by two hours.
Special-train to now take an hour more to reach destination
The proposal to increase the special Rajdhani's run-time mooted by Western Railway and signed off by Northern Railway, North Central Railway, and West Central Railway is with Railway Board for consideration. The train is now likely to take an hour more to reach its destination. Sources said the decision was taken after it was noticed that the train rarely remained punctual since its introduction.
The trained reached on time only 13 times so far
Out of the 120 trips it made, the Bandra-Nizamuddin special Rajdhani remained on time only thrice. On its return journey to Bandra, it stuck to its schedule 10 times. When the train was introduced, the Indian Railways had said the early-morning arrival will give passengers more time to spend in the cities and help them avoid the suburban peak-hour traffic.
Proposed run-time of the special Rajdhani is 15 hours
Currently, the special Rajdhani journey takes 13:55 hours; the proposed run-time is around 15 hours. According to the proposed revised timings, the Bandra-Nizamuddin Rajdhani will depart at 5:10pm, instead of 4:15pm, and reach Hazrat Nizamuddin station in Delhi at 8am, instead of 6:10am. On its return journey, it will depart at 5pm, instead of 4:05pm, and reach Bandra at 7:45am, instead of 6am.
The special Rajdhani chugs off from Delhi on Wednesdays, Fridays, and Saturdays, and from Bandra on Tuesdays, Thursdays, and Saturdays. It was initially introduced in October for three months with an aim to cut the Delhi-Mumbai travel time. The railways hoped that the train would provide passengers a cheaper premium option costing Rs. 600-800 less than the other two Rajdhanis running on the route.
Other two Rajdhanis take 16hrs, 17hrs to cover Delhi-Mumbai route
The special Rajdhani train has been extended till September this year and will run according to the revised schedule once approved by the board, the sources said. The route is presently served by August Kranti Rajdhani and Mumbai Central-New Delhi Rajdhani in the premium category. The August Kranti Rajdhani covers the distance in about 17 hours and Mumbai Central-Delhi Rajdhani in under 16 hours.
Northern Railway General Manager says there's no such proposal
However, Northern Railway General Manager Vishwesh Chaube said, "There is no proposal (to increase special Rajdhani's run-time) right now." But he added that "whatever changes" are to be made will be effective from the next timetable expected in a month. "In next timetable, similarly paced trains have been proposed to run in a bunch. This will improve sectional capacity and punctuality," he said.