Abid Dharamsey: Digital marketing is the 'vaccine' businesses need
Abid Dharamsey: Digital marketing is the 'vaccine' businesses need
Feb 19, 2021, 04:56 pm
4 min read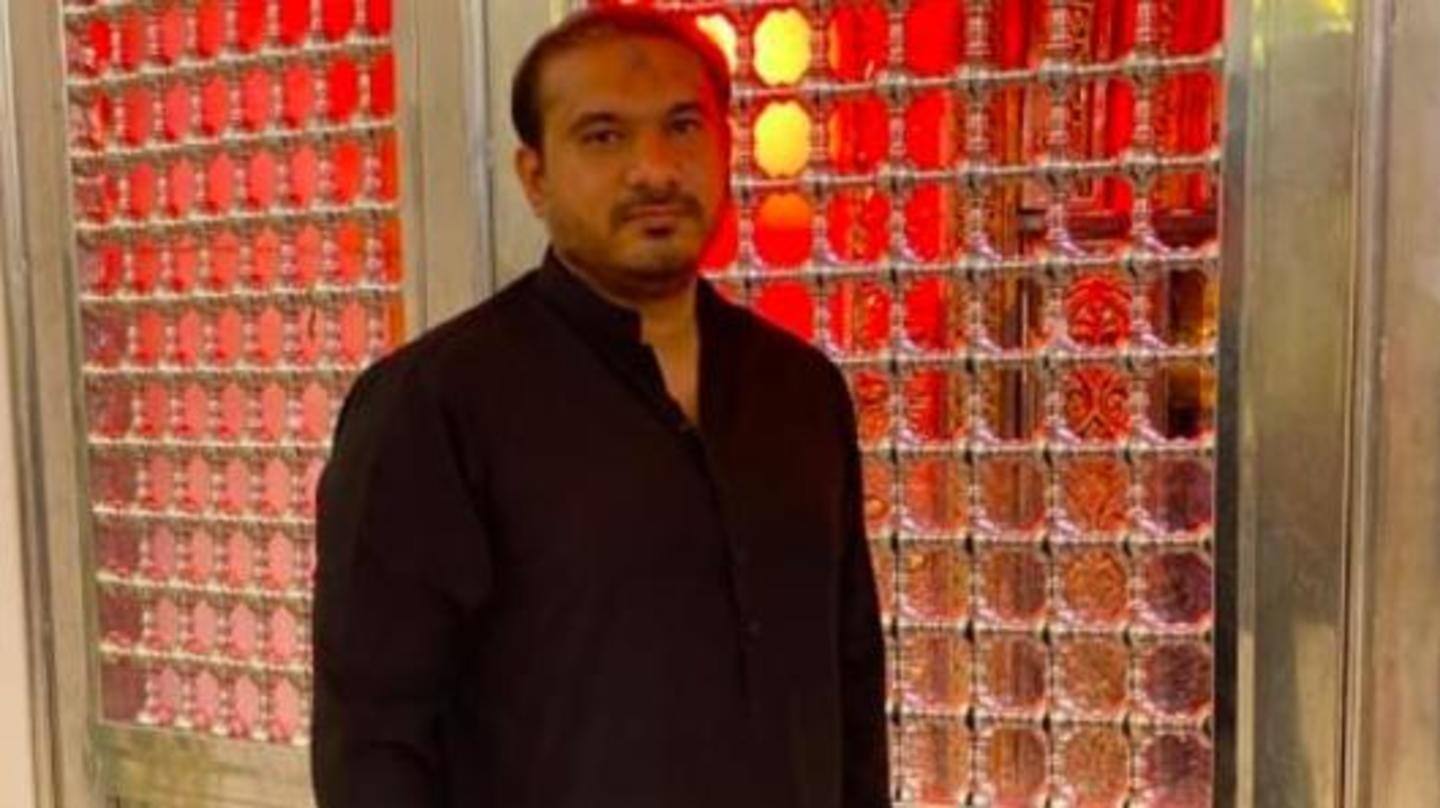 After spending months with the crippling impacts of COVID-19, many businesses have made commendable comebacks. The majority though is still looking for that one solution that will place them back in the customers' eyes. Abid Dharamsey says digital marketing is the only solution for struggling businesses to survive or businesses that want to upscale during the current global economic urgency.
Businesses need to reach the customer's screen
He believes that in a pandemic feared world, a majority of the population is relying on handy screens and businesses need to reach these screens. This can be done only by a strong online presence backed by well-practiced and employed digital marketing. It's also true that the potentially permanent effects of the pandemic have shifted the way brands conduct business.
Methodical digital marketing practices for businesses
Abid of Bison Creations advises brands who haven't posted on social media for weeks to seek professional help with social media marketing. Those who haven't updated company websites must turn to content marketing, he adds. Businesses that aren't available to their customers may require some damage-control in the form of online reputation management, as customers tend to leave if the bar is not met.
Digital marketing helps when you are unable to interface personally
"Even if we don't learn anything else from the presence of COVID-19, we should know now the importance of digital marketing presence for businesses. Through it, they may communicate with their audiences, particularly when other factors keep them from interfacing personally," said Abid.
Importance of digital marketing
Abid likens digital marketing to a lifeline
"Through it, they may communicate with their audiences, particularly when other factors keep them from interfacing personally. I'd go as far and liken it to a lifeline," he added. Abid went on to say that many of his clients now understand that caring about their virtual space is equally essential as paying attention to a physical storefront.
Social media feeds, search engines, and influencers are popular methods that shoppers will use during their research and evaluation phases. Therefore, companies need to employ search engine optimization and social media verification. On the other hand, the buying part of the journey makes new types of purchase points more important. Thus, email marketing can serve brands well during this phase.
Companies need to increase their online presence
Since most of the world is meeting online due to the lockdowns and travel restrictions, that's where the businesses need to be as well. And for companies looking to do just that, Abid advises, "Now is when you need to increase your online presence. In fact, some of your business functions are already online. You may even be using various tools for digital marketing."
A good digital presence means better engagement with customers
However, the effort needs to increase so that everything is shifted online. Regardless of the industry, there's always more that can be taken online. These are the capabilities that set an enterprise apart. "The bigger and more stable the digital presence, the better one can engage with customers. As that's one of the crucial things that help businesses become resilient and thrive," he added.
Abid explains why digital marketing is important for companies
COVID-19 certainly has thrown us into a whirlwind. However, businesses and brands cannot deny the critical role digital marketing has played in helping them innovate. With it, companies and corporations have been able to endure the virus's impacts. Therefore, the use of existing and emerging digital marketing techniques is the only way for them to forge and maintain a strong connection with their customers.
Digital marketing expertise
About the company Bison Creations
Bison Creations is lighting the way for brands with exceptional digital marketing expertise, including that in content writing and website development. Founded by Abid Dharamsey, Bison Creations helps brands map their digital marketing journeys. With their digital smarts, intellect, and experience, clients have a sure-fire way to becoming mainstays in their respective industries, pandemic or no pandemic! Here are the contact details: https://abiddharamsey.com/ Company's website: https://bisoncreations.com/