Money laundering probe: ED attaches Rs 1.77cr of Rana Ayyub
Money laundering probe: ED attaches Rs 1.77cr of Rana Ayyub
Feb 11, 2022, 01:02 pm
3 min read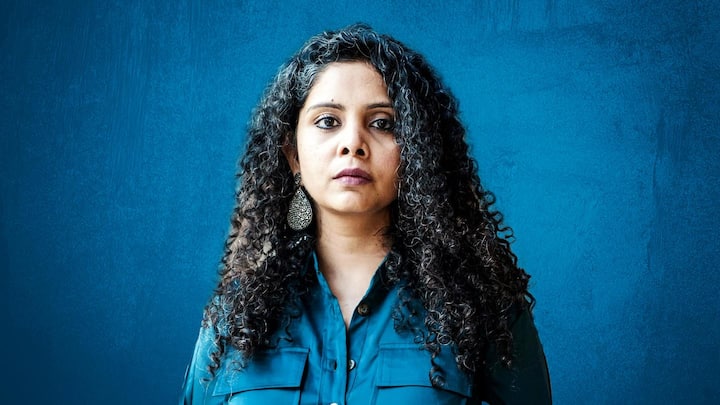 The Enforcement Directorate (ED) provisionally attached bank deposits worth Rs. 1.77 crore belonging to journalist Rana Ayyub in connection with a money laundering case on Thursday. The action was based on a First Information Report (FIR) registered last year by the UP Police. The FIR claimed that Ayyub received funds for donations from crowdfunding portal "Ketto" but diverted it for personal expenses.
Why does this story matter?
Ayyub is a well-known journalist and has consistently criticized the ruling Bharatiya Janata Party (BJP).
Notably, the central government has been accused several times of using agencies like the Central Bureau of Investigation (CBI) and the ED to scare and silence its critics.
On Wednesday, Prime Minister Narendra Modi had said that the government does not interfere in the working of probe agencies.
The FIR was registered in UP's Ghaziabad by Vikas Sankrityayan, the founder of an NGO called Hindu IT Cell. Apart from the I-T Act and sections of the Indian Penal Code (IPC), Ayyub was also charged under Section 4 of the Black Money Act for illegally obtaining money from the public for charity. Notably, there has been no response from Ayyub yet.
Ayyub parked funds in separate bank account: ED
In a statement, the ED claimed the money was not used completely for the purpose for which it was raised. The investigation also discovered that Ayyub allegedly parked some funds in a separate bank account. "Ayyub also created a fixed deposit (FD) of Rs. 50 lakh from funds raised on Ketto and subsequently did not utilize these for relief works," the ED said.
Money attached in 3 different bank accounts
"Accordingly... proceeds of crime are quantified as Rs. 1,77,27,704 and interest generated upon FD of Rs. 50 lakh," a statement from the ED read. The probe agency also said it has attached money in three different accounts in the form of bank deposits.
Ayyub launched 3 campaigns to raise funds
According to the complaint, law enforcement agencies informed Ketto in August 2021 that the funds raised in the campaigns started by Ayyub were not used for the purpose for which they were raised and (partly) are still in accounts of respective campaigns. Ayyub had launched three fund-raising campaigns—for slum dwellers and farmers; for Assam, Bihar, Maharashtra relief work; and for those affected by COVID-19.
Funds worth over Rs. 2.69 crore raised by Ayyub
The ED added that funds totaling Rs. 2,69,44,680 were raised on Ketto by Ayyub. These funds were withdrawn in the bank accounts of her sister Iffat Shaikh and her father Mohd Ayyub Waquif. The entire amount was subsequently transferred to Ayyub's own account.
Fake bills prepared by Ayyub: ED
According to the ED, Ayyub presented expense information and documentation totaling Rs. 31,16,770. After verification, the claimed expenses were tuned down to Rs. 17,66,970, it said. "Fake bills were found to have been prepared by Ayyub in the name of some entities to claim expenses on relief work. Expenses made for personal travel by air were claimed as expense for relief work," it added.