BJP leader Swami Chinmayanand booked for allegedly kidnapping law student
BJP leader Swami Chinmayanand booked for allegedly kidnapping law student
Aug 28, 2019, 11:52 am
3 min read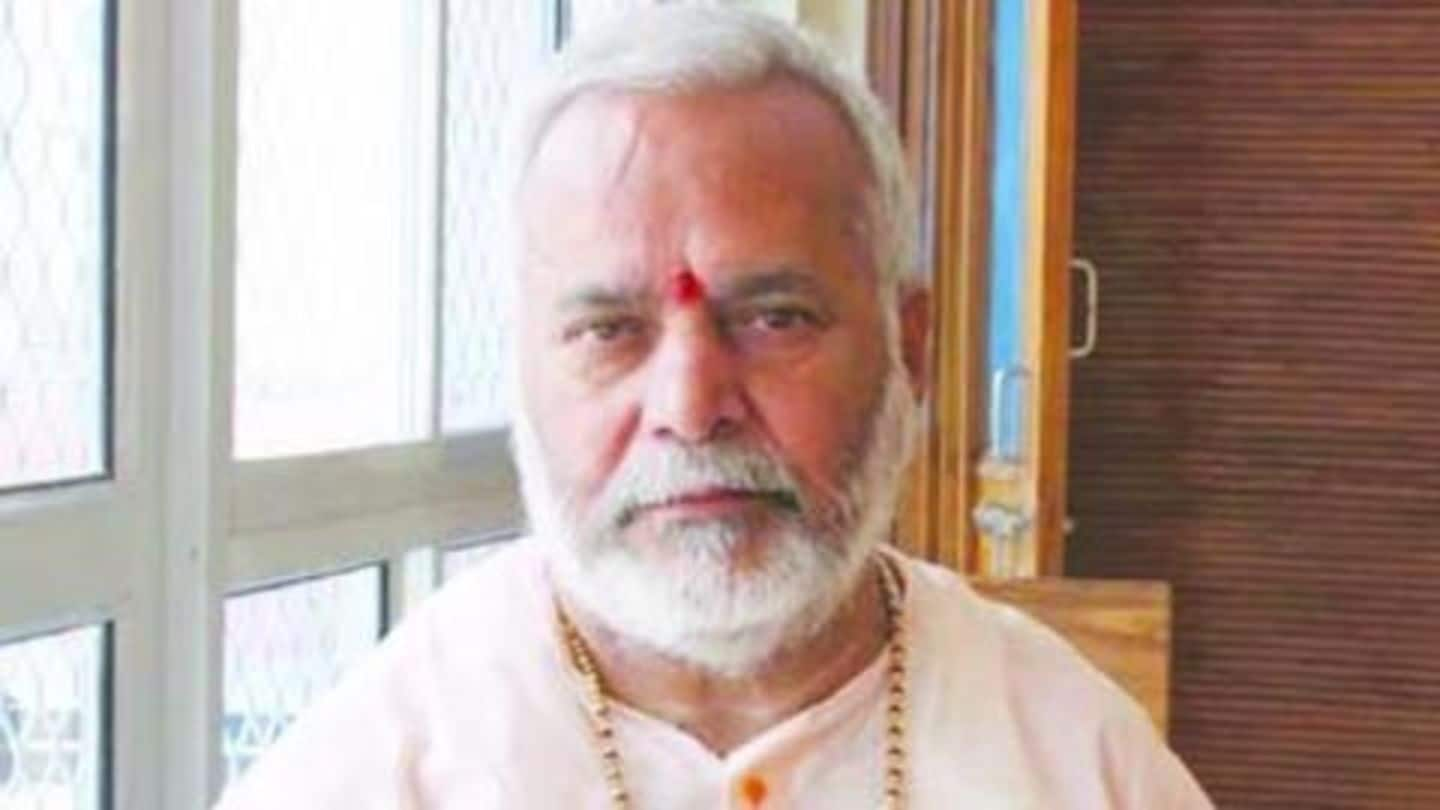 Picture this: A law student from Uttar Pradesh's Shahjahanpur levels harassment allegations on BJP leader and former Union Minister Swami Chinmayanand. A day later, she goes missing. The UP Police refuses to take any action, the case gains media attention. UP CM Yogi Adityanath faces flak. Finally, the 'Swami' gets booked. Too little, too late? Well, that's how UP under Adityanath operates.
First of all, who is this Swami Chinmayanand?
Born in 1947 to a royal family in Avadh, Chinmayanand renounced his royalty. In 1999, he was elected to 13th Lok Sabha from Jaunpur. In the third ministry of late Prime Minister Atal Bihari Vajpayee, Chinmayanand was the minister of state (MoS) for internal affairs. In 2011, a girl who spent years at his ashram accused him of rape. Last year, Adityanath's government withdrew the case.
What exactly happened, what are her charges?
Chinmayanand is also the director of Shahjahanpur's SS Law College, where the girl, who went missing, pursued LLM. In her video, she accused a "big leader of the saint community" of "destroying lives of several girls". She mentioned her family was under threat and that the accused has said several times that no one can "harm him". She also sought help from PM Modi and CM Adityanath.
Unsurprisingly, complaint of girl's father was initially ignored
Notably, the girl's father gave a written complaint on Sunday after she was untraceable, but police didn't take note. It was only after he uploaded his complaint at state government's Integrated Grievance Redressal System (IGRS) portal that the Shahjahanpur Kotwali police filed an FIR. The FIR was registered after the girl's father met DM Indra Vikram Singh and SSP S Channapa, reports TOI.
Now, Chinmayanand has been booked for kidnapping and criminal intimidation
Subsequently, Chinmayanand has been booked under IPC Sections 364 (kidnapping or abduction with the purpose of murder) and 506 (criminal intimidation). "She didn't name Chinmayanand directly but hinted towards him. Her father has mentioned the former Union minister's name in his complaint," a police officer told HT. Director general of police (DGP) OP Singh said efforts are on to find the girl.
Police says she would be found soon. Saving face, much?
Singh revealed UP's Special Task Force (STF) was asked to join the probe and teams have been sent to different locations to find the girl. "We have some vital clues through electronic surveillance and are confident of tracing her very soon," he said.
My daughter is in deep trouble, said girl's father
The concerned father said his top priority is his daughter's well-being. He revealed she made the last call to her mother on August 24, 6 PM. Her phone has been switched off after that. "I have requested police to rescue my daughter who is definitely in deep trouble," the father told TOI. Separately, he said her hostel room should be unlocked in the media's presence.
Influential people can do anything: Girl's father
"Many fears are emerging in my mind. This has been done by Swami Chinmayanand. I tried to look for her among my relatives too but she is nowhere to be found. These are influential people, they can do anything," he told media.
Shockingly, ordeal was labeled as no "big deal" by principal
Meanwhile, the college principal Sanjay Kumar Baranwal tried to downplay the incident. Saying it isn't a "big issue", he added, "Her house is around 2 km from the hostel. She had been visiting her house off and on. So when she was not in the hostel, we thought she might have gone home." He said police should be allowed to do its job.