Chhattisgarh: Farmer in Mahasamund gets Rs. 77cr electricity bill
Chhattisgarh: Farmer in Mahasamund gets Rs. 77cr electricity bill
Written by
Ramya Patelkhana
Sep 25, 2017, 08:55 pm
2 min read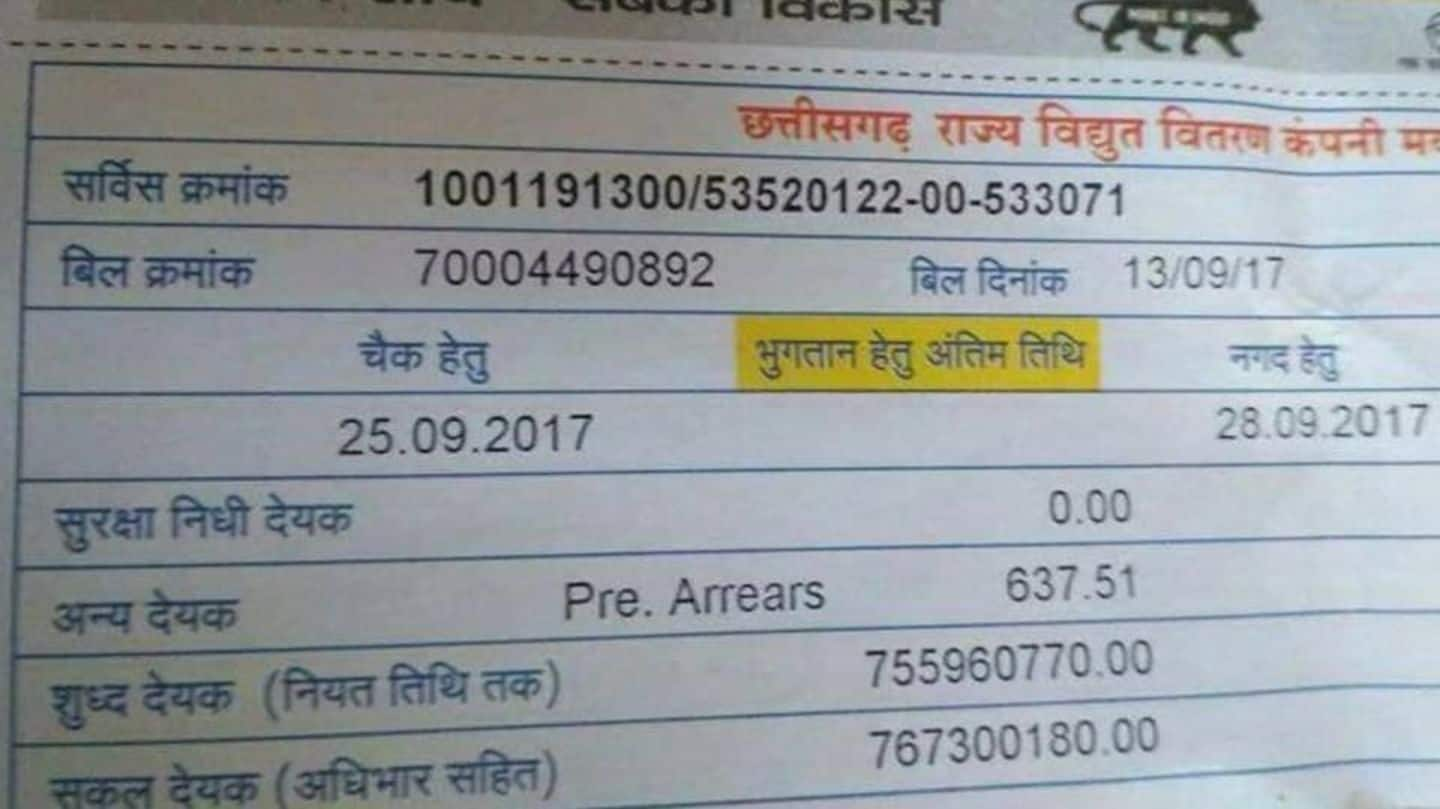 Ram Prasad, a marginal farmer in Chhattisgarh's Mahasamund district, was left in shock when he received an electricity bill of whopping Rs. 76.73cr from the State Power Distribution Company. While Prasad was worried about the incorrect and inflated billing, the electricity department blamed a technical error. It said the error was due to Prasad's electricity meter, which was changed on 4 August. Know more!
Concerned officials haven't checked properly: Senior electricity department officer
The officer said: "The last reading of the old electricity meter was not entered in the system due to which this bill was generated by the department. However, there is a rule of re-checking of bills, but the officials responsible have not checked it properly."
Prasad's case, not the first in Mahasamund
Ram Prasad claimed he uses electricity only for domestic purposes. An electricity department official said a rectified bill of Rs. 1,820 was generated; clerks, Garun Kumar and Doj Kumar Devangan, were suspended for carelessness. Several marginal farmers in Mahasamund have been receiving inflated bills. During a special assembly session on 24 September, opposition raised the issue of inflated bills sent to Chattisgarh farmers.
Mahasamund's local farmer leader Amitabh Pal's statement
"When on Sunday, the news of Rs. 76cr broke, only then the department reached some of the farmers and generated new bills. This is because of the carelessness of clerks in the department. We will launch a protest in the district against the inflated bills."