SC refuses complete ban on firecrackers; online sale banned
SC refuses complete ban on firecrackers; online sale banned
Oct 23, 2018, 11:02 am
3 min read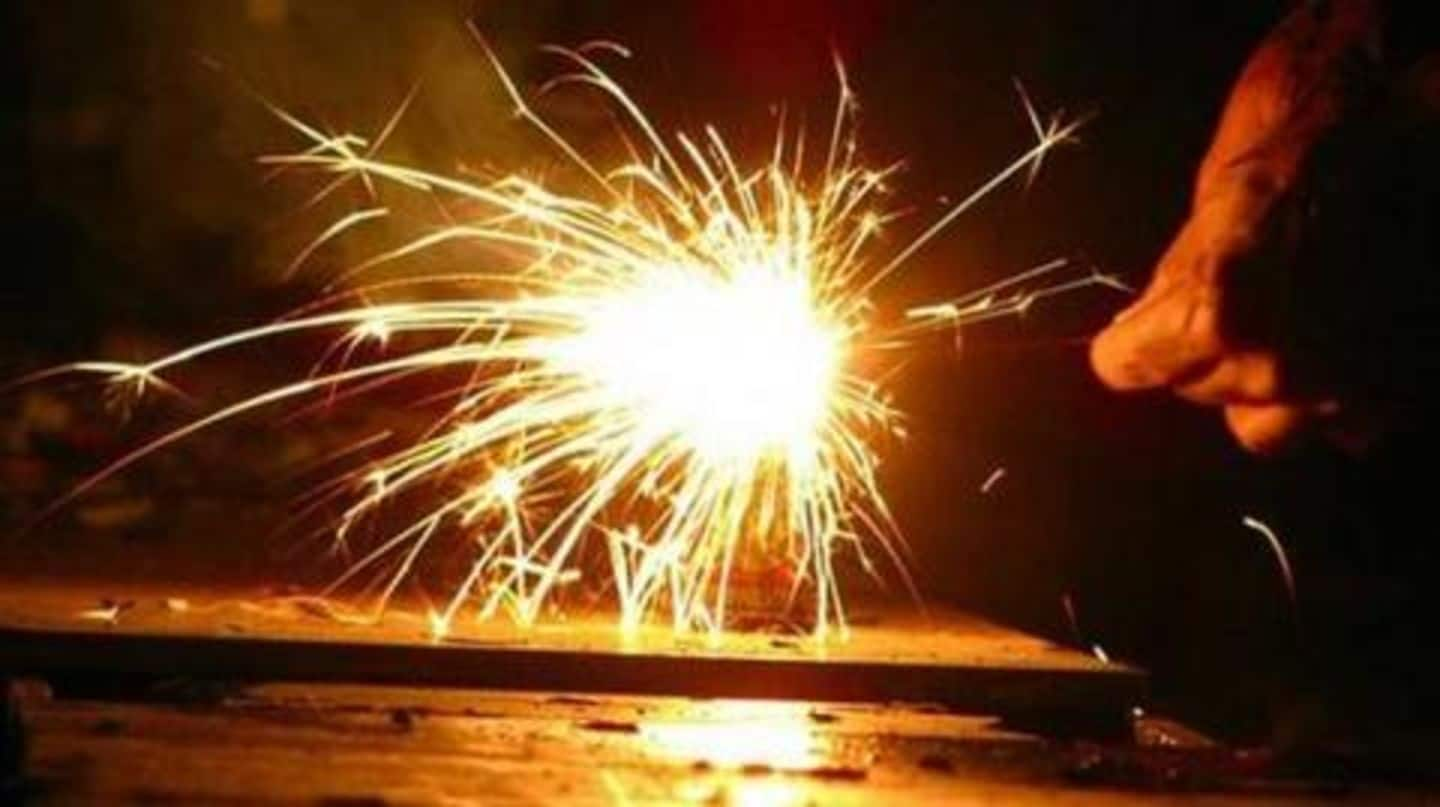 The Supreme Court on Tuesday refused to put a blanket ban on the sale of firecrackers but said that only low emission firecrackers should be sold by licensed sellers. It also said crackers should be burst only between 8 to 10 PM. A bench of Justices AK Sikri and Ashok Bhushan had reserved the order on August 28 after hearing arguments of petitioners, firecrackers manufacturers, the Centre and the Central Pollution Control Board (CPCB).
SC lists out time for bursting firecrackers during Christmas, New-Year
In its verdict, the SC disallowed sale of firecrackers on e-retailers like Amazon, Flipkart and Paytm. It also said during Christmas and New Year, crackers may be burst from 11:55 PM to 12:30 AM. At the time of the hearing, Justice Sikri noted that in each household children were affected, and they suffered from ailments like asthma and bronchitis.
Backstory: A ban was imposed in Delhi/NCR last year
In response to a petition filed by three children, the top court banned the sale of firecrackers in Delhi/NCR last year. Suspending sales, the SC said it was an experimental move to understand the effect on air pollution. Giving its verdict, the court noted Delhi was the worst polluted city in the world with toxicity in the air 29 times more than what WHO prescribed.
Petitioners argued firecrackers affected health, caused air pollution
Stemming from the ban on Delhi/NCR last year, petitioners told the top court that right to breathe clean air was essential for growth and development. They told Delhi had the worst air quality in the country and it affected the health of elderly and young alike. The court noted it needs to take into account right to health of over 1.3 billion citizens.
Meanwhile, firecrackers' manufacturers opposed the proposal of blanket ban
Making their case, manufacturers of firecrackers said a blanket ban shouldn't be the alternative and some stringent checks should be employed. They argued firecrackers aren't the only reason for air pollution and factors like wind and temperature also contributed to it. The top court spoke about the right to livelihood of these manufacturers and said that can't be ignored either.
Notably, Centre didn't support a blanket ban either
The Centre told the top court there should be a check on the manufacture and sale of high-decibel firecrackers, as it opposed the idea of a nationwide ban. SC asked Centre to suggest what will be done to curb air pollution and the impact it will have on firecrackers' manufacturers. The court observed a spike in PM 2.5 levels had hazardous health consequences.