Soon, you may have to pay more for flight tickets
Soon, you may have to pay more for flight tickets
Written by
Ayushi Chamoli
Mar 08, 2019, 03:53 pm
3 min read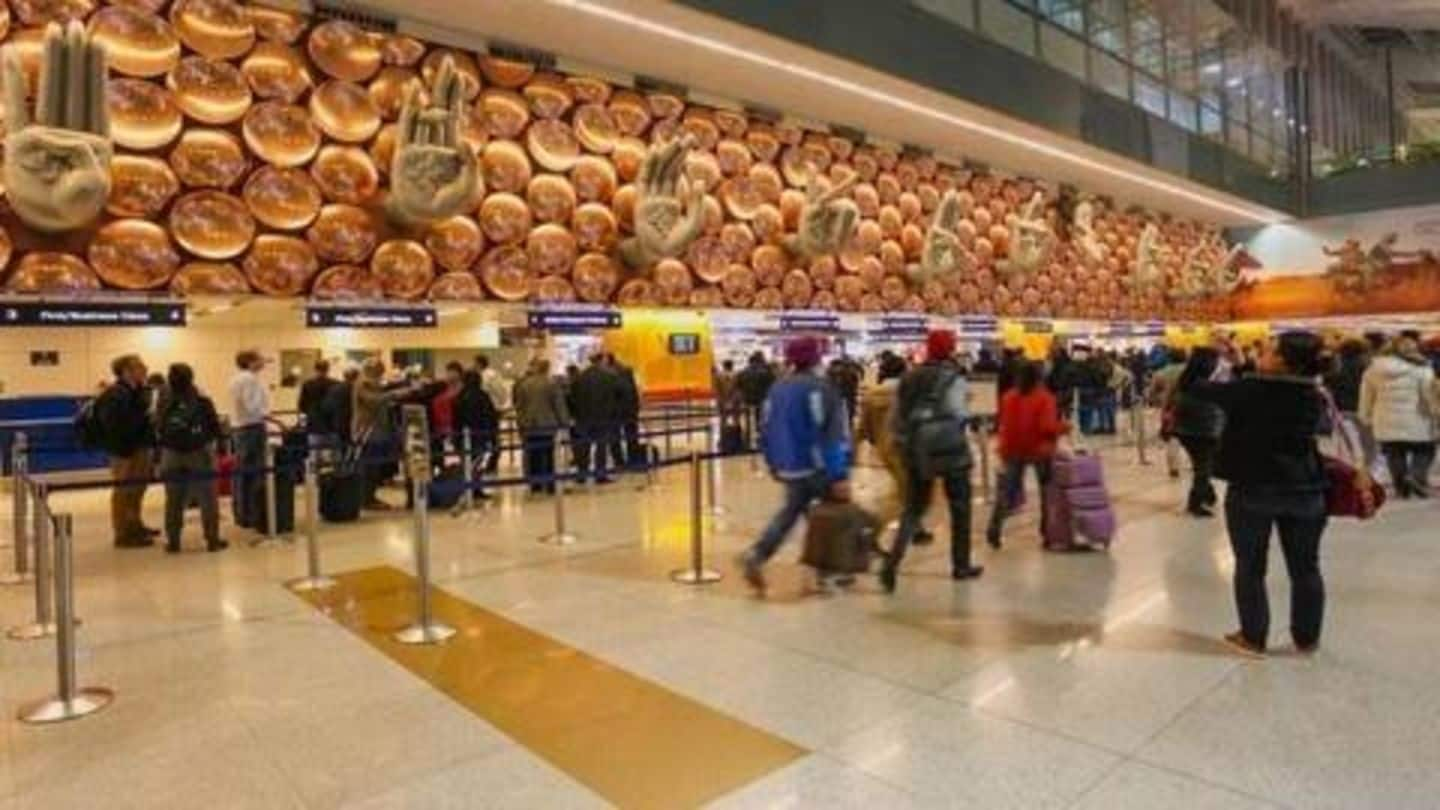 Passengers travelling via air, both domestic and international, might have to pay more for their tickets soon, as Passenger Service Fee (PSF) is due for an increase. There will be a minimum hike of Rs. 20 for domestic passengers, and $1.60 (Rs. 110) for international fliers. PSF has not been revised since 2001, even though the number of passengers has increased immensely. Here's more.
Decision being taken for CISF, which is under tremendous burden
The Prime Minister's Office formed a panel to look into the matter and according to reports, it recommended a hike in the PSF. The hike would naturally trickle down to the passengers. This decision was taken for the Central Industrial Security Force, which is deployed at the airport for security purpose, and is facing major outstanding dues from the airport authorities.
CISF, under Home Ministry, deploys security personnel at the airports
CISF is a paramilitary force and comes under the Union Home Ministry. They deploy security personnel at the airports. CISF is under a lot of pressure to manage duties with limited resources. 100% clearance of the dues is necessary for smooth functioning, said officials. According to CISF Director General (DG) Rajesh Ranjan, they will soon lack money to even buy mandatory pieces of equipment.
Mandatory expenditures impossible if dues not cleared, says DIAL
The Delhi International Airport Limited (DIAL) in their letter to the Civil Aviation Ministry said, "If the deficit continues to build up like this, we will not be able to meet even the mandatory expenditure to maintain security at the airport."
PSF issue at an advanced stage: Ranjan
Ranjan addressed an annual press conference yesterday and expressed his concern. He said, "PSF issue is at a fairly advanced stage and we hope to see some decision in that regard very soon." "The money flow has not stopped, so the dues are being cleared. There are outstanding dues and it will take some time before it clears a 100%," he further said.
'Not static kind of dues, payment keeps happening with time'
"These are not very static kind of dues...payment keeps happening over a period of time. One argument of the Airport Authority of India and the private operators is that they collect a cess from all the passengers that is called the PSF," Ranjan added.
Money issues dragging since a long time, reports suggest
CISF is deployed in 61 airports throughout the country. Notably, this financial crunch is not a new issue. Time and again, suggestions were made to increase the PSF. Meetings were held and panels were made, still, no action was taken in reality. It remains to be seen how it would be handled this time around.