Gita Press Mahabharata in Telugu to release in 15 days
Gita Press Mahabharata in Telugu to release in 15 days
Written by
Garima Bora
(Sourced from PTI)
May 30, 2018, 02:28 pm
3 min read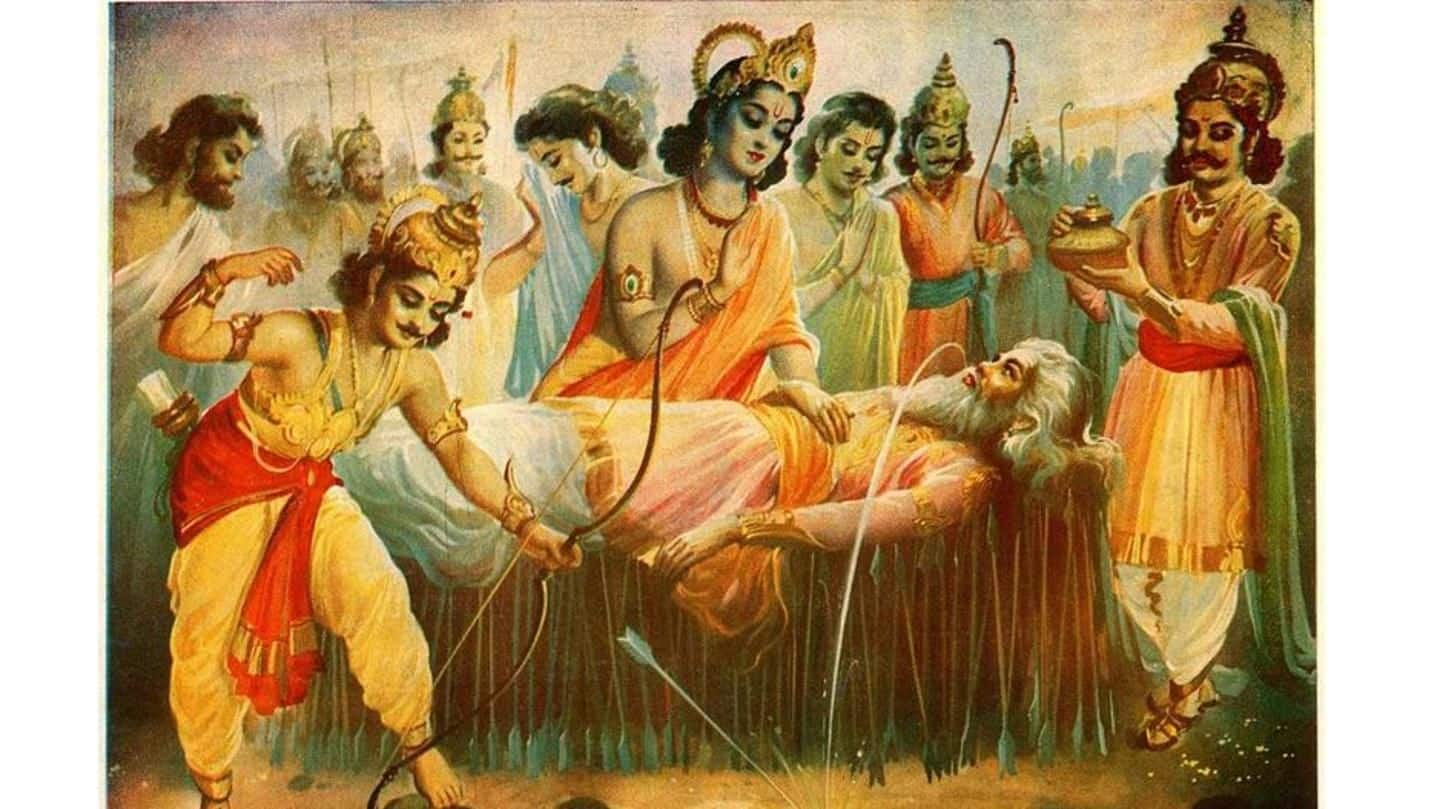 Gorakhpur based the Gita Press has decided to publish the Mahabharata in Telugu to benefit non-Hindi and non-Sanskrit speaking people. "The process is underway and most probably the book will be in the market within 15 days," Production Manager, Gita Press Lal Mani Tripathi said. The Gita Press is already publishing 1,800 types of books in 15 languages including Urdu.
There will be 7 parts of the book: Tripathi
"For the last 6-7 years two scholars were translating the Mahabharata in Telugu voluntarily and it was completed a few years back. But, due to high work pressure, we were not able to publish it," Tripathi said. He said there will be 7 khands (parts) of the book in the form of separate books and 800 copies of the first part are complete.
Price of each part will be Rs. 400
The shlokas in Sanskrit will be in Telugu script and tika (meaning) of the shloka written below the shloka will be in the Telugu language. The price of each part will be Rs. 400 with 1,072 pages in the first part, 960 in second, 832 in third, 1,168 in fourth, 800 in fifth, 1,184 in the sixth, and 1,232 pages in seventh part.
14,000 copies to be published initially: Tripathi
"We will publish 2,000 copies of each part so there will be total 14,000 copies initially. Each part will have eight pictures based on the stories," Tripathi said. He said they also publish the Gita in Urdu and 10,000 copies have been published since 2002 and 4-5 days before the month of Ramzan the press published 2,000 more copies in Urdu with Devnagri script.
We don't take donations, aim to provide at lowest-prices: Tripathi
Tripathi said they don't publish books keeping in view of anyone's demand and are just conserving their great books and thus publish it. Upon asking if they got any donations for this, Tripathi said, "We don't take donations and we aim to provide books at the lowest price." He added that they balance the losses with revenue generation by selling clothes and Ayurvedic medicines.
The Gita Press spreading wings via internet
"50 books have been uploaded at our official website http://gitapress.org in Hindi, English, Gujarati, Telugu, Odia, Bangla, Marathi, Tamil, Kannada, Asamiya and Malayalam. We are planning to upload in Urdu language too," Tripathi said. He added that their online magazine "Kalyan" now has two lakh subscribers. Gita Press started publishing a translation of Gita and Ramcharitmanas in Urdu eight years ago, he said.
Gita Press was rumored to be shutting down once
Three years ago, Gita Press was locked for some days when employees went on a strike demanding hike in salary and other issues and there were rumors that the press is on the verge of closure. The manager, however, ruled out any such possibility.