Goa: Exchange cigarette butts for free beer at this shack
Goa: Exchange cigarette butts for free beer at this shack
Feb 07, 2019, 01:50 pm
2 min read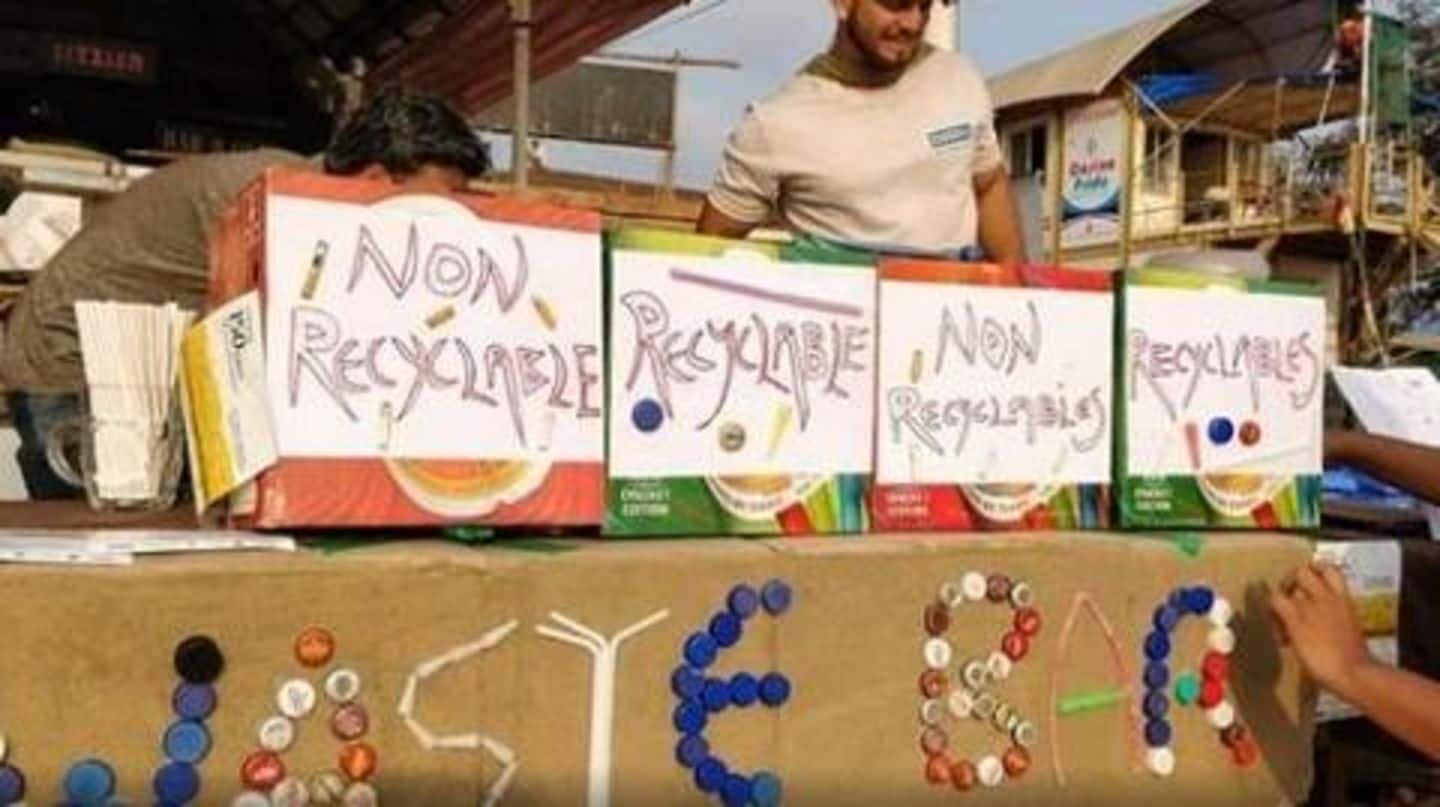 Goa, a go-to place for many, sees an inflow of 7L tourists every year. Now given the huge number of people, and also the knack of many Indians to flout rules, pollution is inevitable. To curb this issue, Drishti Marine, a private beach management agency, and the state tourism industry have launched a 'waste bar' initiative, where you can exchange segregated garbage for drinks.
'You get happy customers feeling they are contributing to society'
Zanzibar shack on Baga beach became the first to start this initiative on January 30. 'The waste bar is a win-win concept...You get very happy customers as they feel they contribute to the society and get a free drink for it. And for brands, it helps in positioning," Noreen van Holstein, who started the campaign along with Drishti Marine, told media.
Exchange ten beer bottle caps for one beer
"People come to Goa for two things: beach and the bar," Noreen said. "This (exchange) ensures that they become conscious of the waste that's there on the beach and that trash actually has value! They'll leave Goa with a positive feeling and a clean beach," she added. At the waste-bar, submit ten beer bottle caps or twenty used cigarette butts and get one beer.
Similar waste bars gaining popularity in the Netherlands
The exchange of waste is not just limited to beer bottle caps or cigarette butts but one can exchange five used plastic straws for a cocktail or chilled beer. Meanwhile, more waste bars are scheduled to pop up in the next few months. Noreen explained that similar waste bars kicked-off in the Netherlands, her native, few years back and the idea is gaining popularity.
#TeraMeraBeach serving as helping hand in initiative
Joining the initiative is #TeraMeraBeach, a collaboration of organizations running a campaign to build awareness and spread knowledge about cleanliness and waste management on Goa beaches, like Candolim, Miramar and Baga. It had also created a Facebook event for the Zanzibar shack waste bar.
Goa recently imposed fine on drinking in open spaces
Meanwhile, last week, state tourism minister, Manohar Ajgaonkar introduced a new bill in the Legislative Assembly, which puts a fine of Rs. 2,000 on an individual for drinking and cooking in open spaces, including Goa's beaches. For a group of people violating the law, the fine will be Rs. 10,000. The intention of the bill is to keep tourist spaces clean and nuisance-free.