Mumbai: Work finally starts on Rs. 3,800cr Goregaon-Mulund Link Road
Mumbai: Work finally starts on Rs. 3,800cr Goregaon-Mulund Link Road
Oct 14, 2017, 12:00 pm
2 min read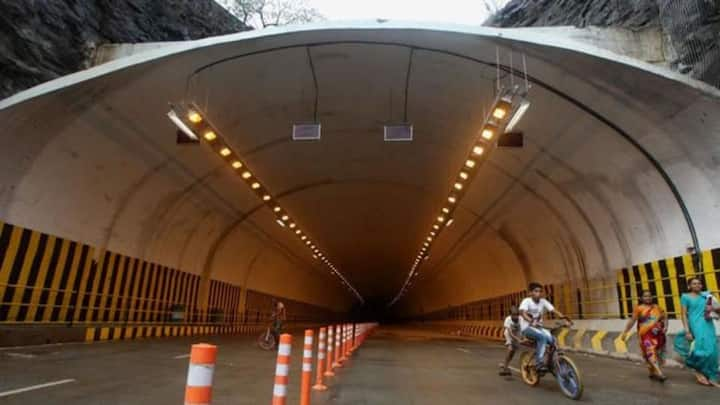 Mumbaikars have at least some development to look forward to: the BMC has finally started work on the 14-km Goregaon-Mulund Link Road (GMLR), which was first recommended as far back as 1963. Once it is completed, travel time between the two places will reduce to 15-20 minutes from the current one hour 10 minutes. The project hasn't been without controversy though. Find out more!
GMLR will be the fourth east-west corridor connecting the suburbs, the Mumbai-Pune Expressway and the proposed Navi Mumbai airport. The stretch will consist of three flyovers, an underpass, a rotary and a 5km, six-lane box tunnel under the Sanjay Gandhi National Park, between Film City to Bhandup. Motorists will get an underpass from the Western Express Highway to Oberoi Mall.
Estimated costs have risen by 111% in three years!
When the project was sanctioned in 2014, it was estimated at Rs. 1,300cr, which was increased to Rs. 1,800cr for the underground tunnel under SGNP. After the addition of the three flyovers, a rotary and the underpass, it has finally come up to Rs. 3,800cr.
Clearances are being awaited
Contracts amounting to Rs. 100cr have been awarded. The BMC has kept a budget of Rs. 2,300cr for GMLR this fiscal. More funds would be allocated in the next fiscal. Officials are awaiting forest, wildlife and environment clearances. The latest east-west corridor, Santacruz-Chembur Link road, was inaugurated in 2014; it cost Rs. 415cr. The other two corridors are Jogeshwari-Vikhroli link road and Andheri-Ghatkopar link road.
Mumbaikars to face a lot of headache while travelling
The BMC earlier said it will start work on 1,668 roads in October: 835 will be reconstructed and 833 resurfaced, affecting a total of 459km. Contracts for another 664 roads are also being awarded. The ongoing metro work will add to traffic problems.