Bombay blasts: Gujarat ATS arrests Dawood's aide, a key accused
Bombay blasts: Gujarat ATS arrests Dawood's aide, a key accused
Jun 01, 2018, 01:52 pm
2 min read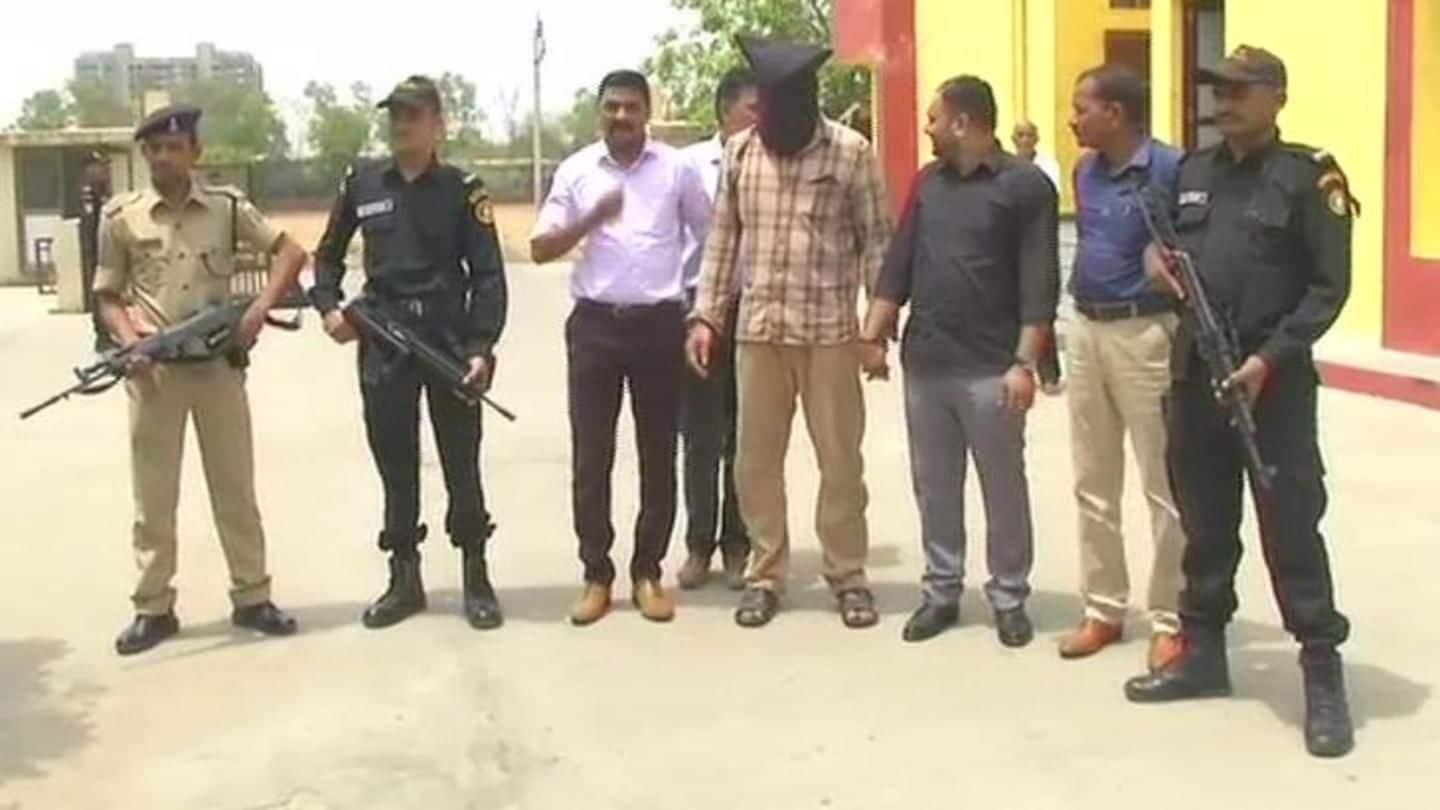 Ahmed Mohammad Lambu, a key accused in the 1993 Bombay bomb blasts, was arrested by Gujarat ATS Thursday night. Lambu, said to be close to D-Company boss Dawood Ibrahim, had a reward of Rs. 5 lakh on his head and was on Interpol's Red Corner Notice list. A senior ATS official said the arrest was made after they received a tip on his whereabouts.
Lambu brought RDX to Mumbai, executed the bomb blasts
According to an official, Lambu was tasked with bringing RDX to Bombay and executing the attacks. He fled India soon after. A series of bomb blasts rocked Bombay on 12 March 1993 as explosives went off in various locations including Bombay Stock Exchange, Fisherman's Colony, Plaza Cinema, Zaveri Bazaar and Katha Bazaar. The attack killed 250 and injured over a thousand.
Now that Lambu has been arrested, what next?
Mohammad Lambu, who was arrested from Valsad-Navsari, will be handed over to CBI Mumbai. Lambu belonged to 'Arjun Gang' of Musafirhhana, another accused Firoz Abdul Rashid Khan had revealed. Khan was convicted on charges of terrorism, conspiracy and murder by a TADA court.
Will Lambu's arrest lead agencies to Dawood?
An ATS official revealed Lambu stayed near Musafirkhana and had close ties with another prime accused of the blasts- Mohammed Dossa. Dossa was convicted on charges of conspiracy, terrorism, and murder by a special TADA court. He died at JJ Hospital due to cardiac arrest in 2017. The official said nabbing Lambu could even lead agencies to Dawood, India's most wanted fugitive.