#HealthBytes: Healthy Drinks to help you gain weight
#HealthBytes: Healthy Drinks to help you gain weight
Sep 03, 2018, 04:16 pm
2 min read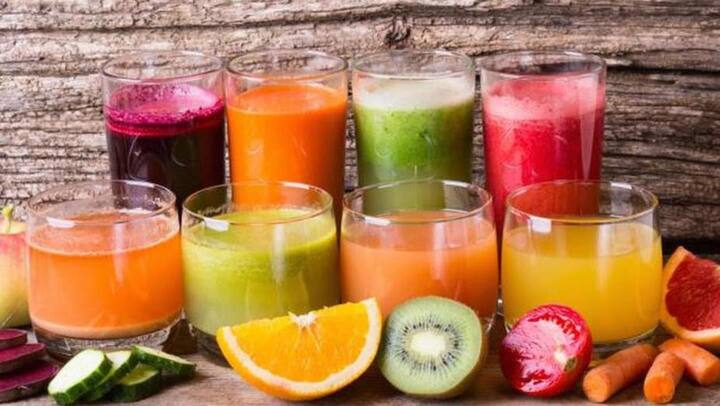 A healthy weight will not only make you look good, improve your confidence, and get your cloth fitting right, it'll also help enhance your overall good health, and keep health risks that come with being underweight, at bay. These include bone weakening, osteoporosis, anemia, weak immunity, pregnancy complications, and so on. Here are a few healthy drinks to help you gain weight.
A wholly natural, time-tested weight gain drink
Research has shown that milk, if coupled with weight training, can help one gain muscle mass. Supplying an adequate mix of proteins, carbohydrates, fats, Calcium, and other essential vitamins and minerals, milk is a great natural drink choice to help fight health issues in underweight individuals. Drink a glass or two as snack, with meals, or as pre or post-workout drink, when training.
Sip natural, homemade protein smoothies for healthy weight gain
Sipping natural, homemade protein shakes is a much reliable, effective, and quick way to gain healthy weight. These home-prepared smoothies are easy to make, taste delicious, are packed with nutrients, and are a better alternative to commercially sold protein shakes as they may lack essential nutrients and are usually loaded with sugars. Add chocolate, or bananas, or hazelnut, or berries- right as you please!
If you prefer lighter beverages, try fruit juices for weight-gain
Not as rich in protein and calories as milk and smoothies, juice is still a great light beverage to aid your weight gain plans. By supplying you with many essentials vitamins and minerals, juices help strengthen your bones, muscles and tendons. Additionally, they give strength to your hair and skin. Grape juice, for instance, provides you with 253 calories per cup.