Train 18: Meet the brains behind India's first engine-less train
Train 18: Meet the brains behind India's first engine-less train
Written by
Ramya Patelkhana
Jan 16, 2019, 04:05 pm
3 min read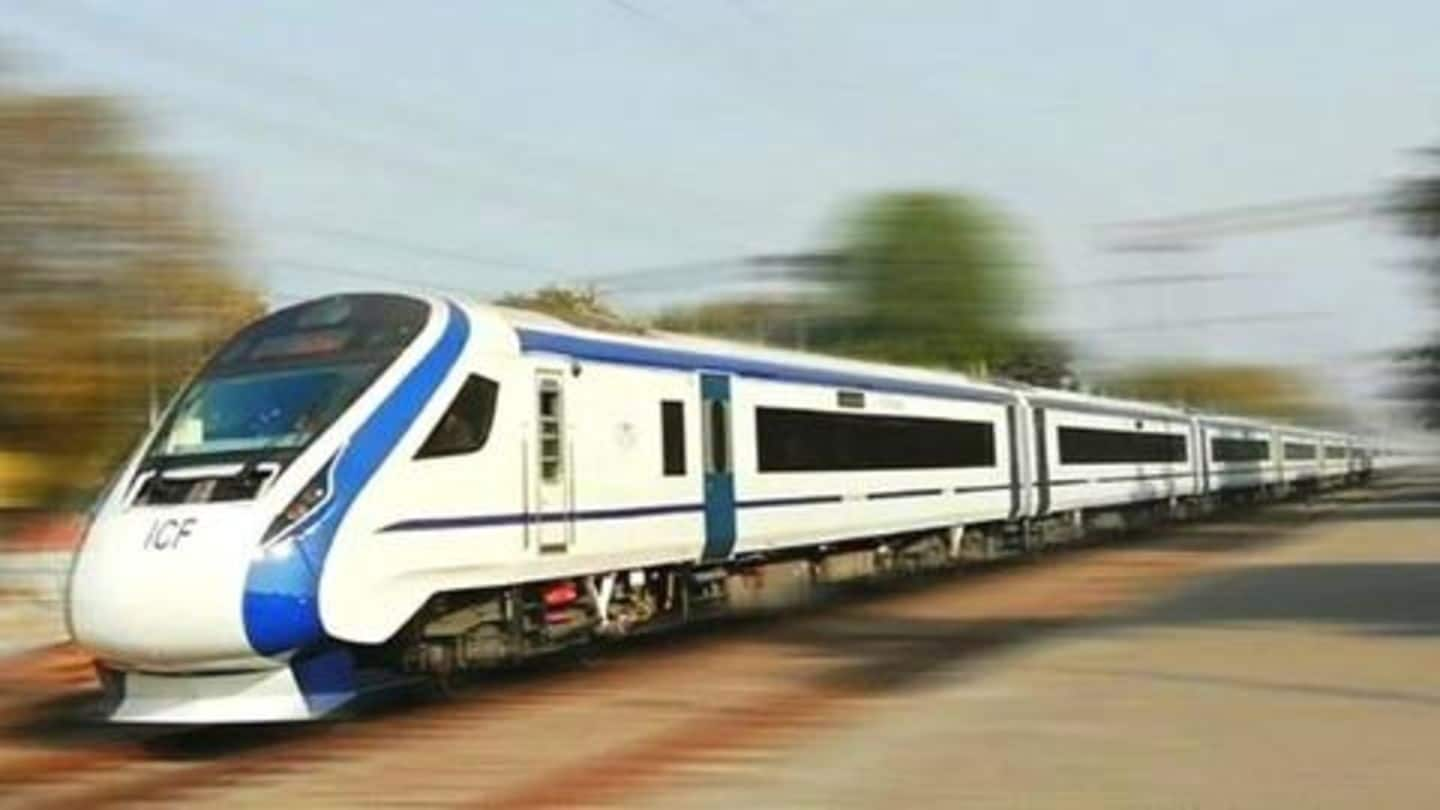 Train 18, India's first indigenously built engine-less train, recently became the fastest train in the country after hitting speeds of over 180 kmph in a trial run. The semi-high speed world-class train-set was manufactured by Integral Coach Factory (ICF), Chennai in 18 months under "Make in India". Train 18 is a huge achievement for the Indian Railways and here are the brains behind it.
A little about the ICF and Train 18 project
Founded in 1955, Integral Coach Factory has rolled-out over 60,000 rail coaches till date. It stopped manufacturing ICF coaches last year as they were considered outdated for Rajdhani and Shatabdi and began producing only state-of-the-art Linke Hofmann Busch (LHB) coaches part of Rajdhani and Shatabdi. However, Sudhanshu Mani, former General Manager, always wanted ICF to do more and conceived the idea of Train 18.
Train 18 designed and manufactured in 18 months
Named after its target year 2018, Train 18 was designed and manufactured in just 18 months - from the concept stage in Nov'16 to its approval in Apr'17. It has no separate engine and has 16 coaches. Train 18 was built at a cost of Rs. 97 crore and is a fully air-conditioned train with world-class amenities that would replace the existing Shatabdi Express.
Sudhanshu Mani played very important role in Train 18 project
Sudhanshu Mani is credited with conceiving Train 18, securing Railway Board's approval, and building it in 18 months. He retired as the ICF General Manager on 31 Dec'18. Hailing from Lucknow, he worked at Indian Railways' Research Design and Standard Organization for nine years which helped him conceive state-of-the-art Train 18. Apart from Mani, four other officers played crucial role in Train 18 project.
The role of Principal Chief Mechanical Engineer Shubhranshu
Principal Chief Mechanical Engineer of Integral Coach Factory, Shubhranshu, has also played an important role in execution of the Train 18 project and timely delivery of the train set. He is also responsible for ICF's export venture. Shubhranshu, who hails from Patna, joined the Indian Railways in 1985. He has also travelled to Europe and the US for training and technical collaboration.
Debi Prasad Dash, Chief Design Engineer (Electrical)
ICF's Chief Design Engineer (Electrical), Debi Prasad Dash, was also responsible for the execution of Train 18 project and timely delivery. A native of Jaspur, Odisha, Dash is a 1987-batch Indian Railway Service of Electrical Engineers (IRSEE) officer. Dash and his team comprising nine electrical designers played a crucial role in ensuring Train 18's high pick up, hitting 160 kmph in just 182 seconds.
Meet S Srinivas, Chief Design Engineer (Mechanical) of ICF
Chief Design Engineer (Mechanical) of ICF, S Srinivas, also played an essential role by leading a team of 50 engineers for designing various parts of the train under the Train 18 project. Srinivas is a 1986-batch Indian Railway Service of Mechanical Engineers (IRSME) officer and hails from Vijayawada, Andhra Pradesh. His seven-year working experience at RDSO gave him exposure to high-end train technology.
#5: Chief Workshop Engineer (Furnishing) Manish Pradhan's role
Manish Pradhan, Chief Workshop Engineer (Furnishing) of ICF, played a crucial role in workshop management and Train 18's internal furnishing. A native of Gwalior, Pradhan is a 1991-batch IRSME officer. He is currently guiding workshop supervisors for manufacturing second and third sets of Train 18.