Congress-MP's car rams barricade at Parliament, Delhi put on alert
Congress-MP's car rams barricade at Parliament, Delhi put on alert
Feb 12, 2019, 03:17 pm
2 min read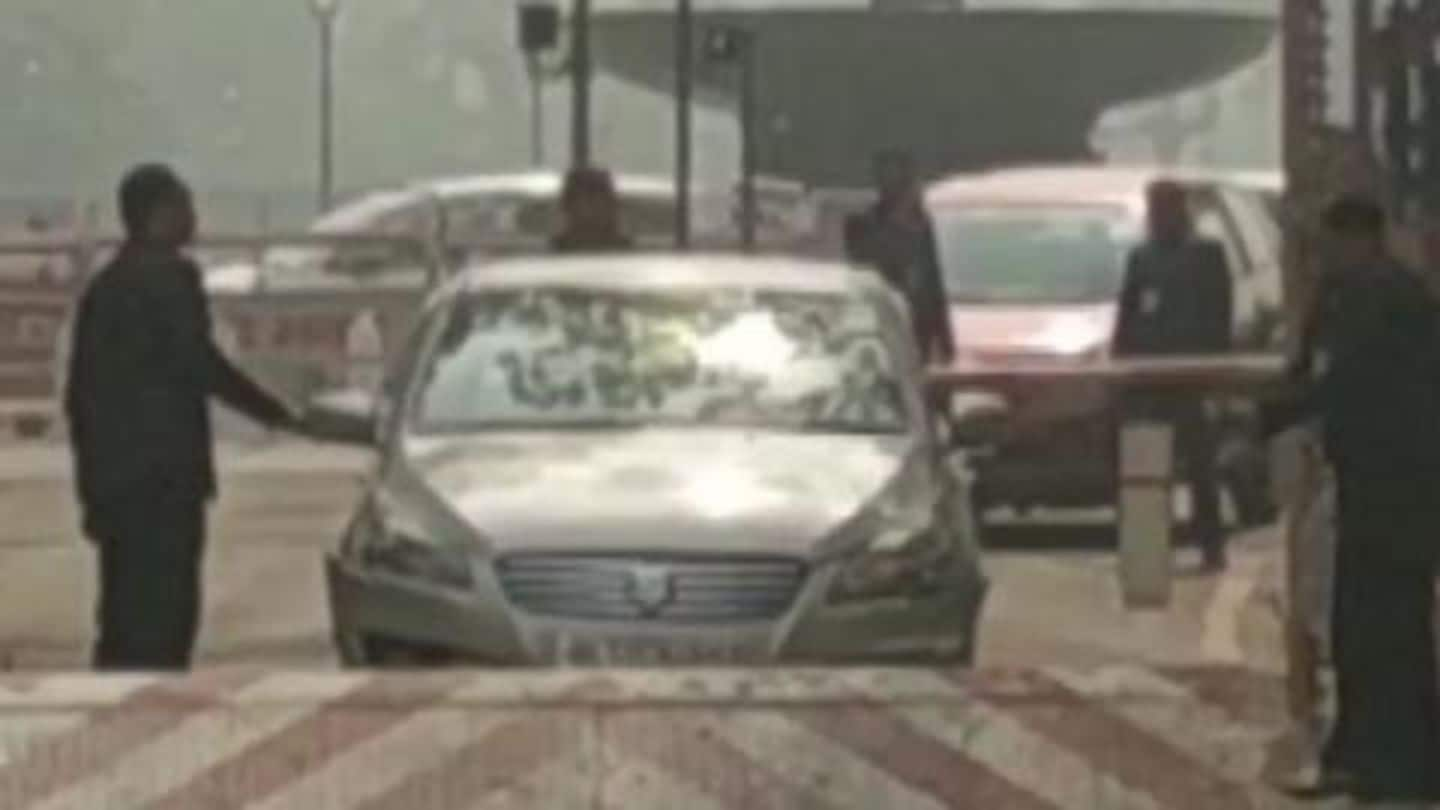 Delhi was put on high alert on Tuesday after a lawmaker's car rammed into a barricade at Parliament premises. The vehicle belongs to Congress MP from Manipur, Dr. Thokchom Meinya. The car was reportedly stuck on security spikes and set off the siren. Security officials deployed at the Parliament rushed to stop it. Dr. Meinya was not in the car when the incident happened.
Security officials take position after incident
After 2001 Parliament attack, security was upgraded
A probe has been launched to ascertain the cause. Notably, security was upgraded after the 2001 Parliament attack that killed nine people. The terrorists were armed with automatic weapons, grenades, and explosives. The gun battle between security forces and assailants lasted for 20 minutes. The attack served as a wake-up call and trained personnel armed with sophisticated weapons were deployed at the important building.
Meanwhile, Centre wants to pass controversial Citizenship Bill today
Separately, the Centre is hoping to pass the contentious Citizenship (Amendment) Bill in the Rajya Sabha today. The bill, which seeks to provide Indian citizenship to persecuted non-Muslim minorities from Bangladesh, Afghanistan, and Pakistan, led to widespread protests in the Northeast. Civil society members believe the bill will encourage illegal migration and dilute ethnicity of the region. But the Centre promised this won't happen.
Will Centre score points before session ends?
It is important to note the Centre is racing against time to get the bill passed as the session is nearing an end. Sources claim Wednesday could be the last working day. While the Election Commission is expected to announce election dates in the first week of March, parties have already switched on the poll mode.