Karnataka HC judges who gave hijab verdict get Y-category security
Karnataka HC judges who gave hijab verdict get Y-category security
Edited by
Abhishek Sharma
Mar 20, 2022, 04:02 pm
3 min read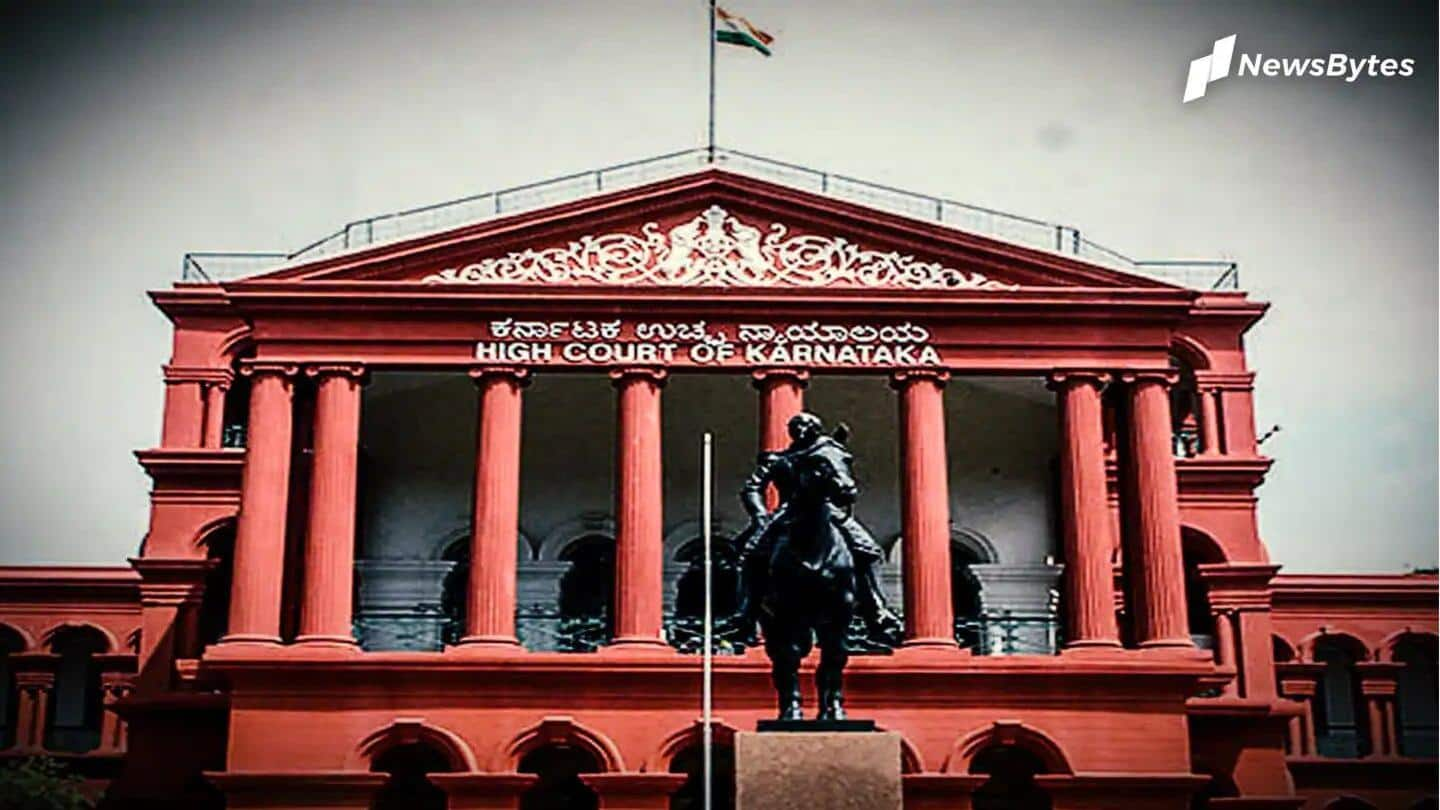 The Karnataka government has decided to provide "Y" category security to all three Karnataka HC judges who issued the verdict upholding the ban on wearing hijab in educational institutions after alleged life threats to Chief Justice Ritu Raj Awasthi. Karnataka CM Basavaraj Bommai said, "I have instructed DG and IG to probe the complaint filed...in which some people gave life threats to the judges."
Why does this story matter?
The decision comes after the emergence of a WhatsApp video in which a man is seen issuing threats against the three judges who upheld the Karnataka government order of banning the hijab in educational institutions.
In connection with the threats, two Tamil Nadu Thowheed Jamath (TNTJ) members have been arrested in Tamil Nadu for allegedly making derogatory remarks against the Karnataka High Court's verdict.
Advocate Umapathi S filed a complaint with the Registrar General of the Karnataka HC on Saturday, following which a police complaint was filed. The complaint said the speaker (in the aforementioned WhatsApp video) makes threats—referring to the alleged murder of a Jharkhand judge while he was out walking last year—to Awasthi and others "by stating people know where the Chief Justice goes for walking."
Who are the judges under threat?
The three-judge bench that gave the verdict comprised Karnataka's Chief Justice Awasthi and Justices Krishna Dixit and Khazi M Jaibunnisa. Another advocate, Sudha Katwa, has also filed a complaint at the Cubbon Park police station on the issued threats, urging authorities to take swift action.
On March 15, the Karnataka HC dismissed petitions filed by Muslim girl students seeking protection of their right to wear hijab in educational institutions. "We are of the considered opinion...wearing of hijab by Muslim women does not form a part of essential religious practice in Islamic faith... The prescription of school uniform is only a reasonable restriction that is constitutionally permissible," the court said.
'No grounds for disciplinary proceedings against school officials'
The High Court also ruled that the Karnataka government had the authority to issue the order on February 5 requiring students to wear uniforms and that no case could be made to invalidate it. Moreover, there were no grounds for disciplinary proceedings against school officials who had denied Muslim girl students entry for failing to wear uniforms, the court noted.
Order challenged in Supreme Court
The Karnataka HC's order has now been challenged in the Supreme Court with the top court expected to hear it in the coming week. As per reports, the plea stated that the High Court "failed to note that the right to wear a Hijab" comes under the ambit of "expression" and is thus protected under Article 19(1)(a) of the Constitution."