Stone-pelters in Kashmir should be hit with bullets: BJP MP
Stone-pelters in Kashmir should be hit with bullets: BJP MP
Jun 12, 2018, 10:48 am
2 min read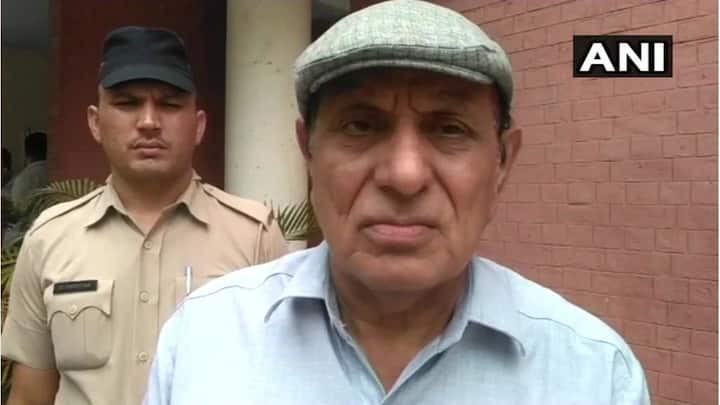 BJP Upper House parliamentarian DP Vats said that stone-pelters in Kashmir Valley should be hit with bullets. "Pakistan has not learned a lesson despite tasting defeat many times in direct wars with India and is now engaged in proxy war. Each day our forces are being attacked," the retired Lieutenant General said, adding every day their bodies are sent to their native places.
Will stand with my words, Vats emphasized
Vats even said that he will stand by his comments. "I am an Army officer, the Army has been fighting a proxy war waged by Pakistan for a long time. As an Army officer, I stand by what I have said," he added. "We cannot let down their morale. They cannot be attacked and pelted with stones," he said.
Brief background of DP Vats
Vats (69), who hails from Hisar in the northern state of Haryana, was recently elected to the Upper House of Parliament. He had served as the director and commandant of the prestigious AFMC, Pune. He has also served as the chairman of the Haryana Public Service Commission between May 2011 and April 2012 during the Bhupinder Singh Hooda-led Congress party government in the state.
Paramilitary vehicle hits two youths; one succumbed to injuries
On June 1, two youths were injured after they had allegedly been hit by a paramilitary forces' vehicle during clashes between protesters and security forces in Srinagar. The duo was taken to a hospital, where one of them, Kaiser Bhat, succumbed to injuries.