Delhi: Why 80,000-strong force couldn't stop riots
Delhi: Why 80,000-strong force couldn't stop riots
Feb 29, 2020, 07:04 pm
3 min read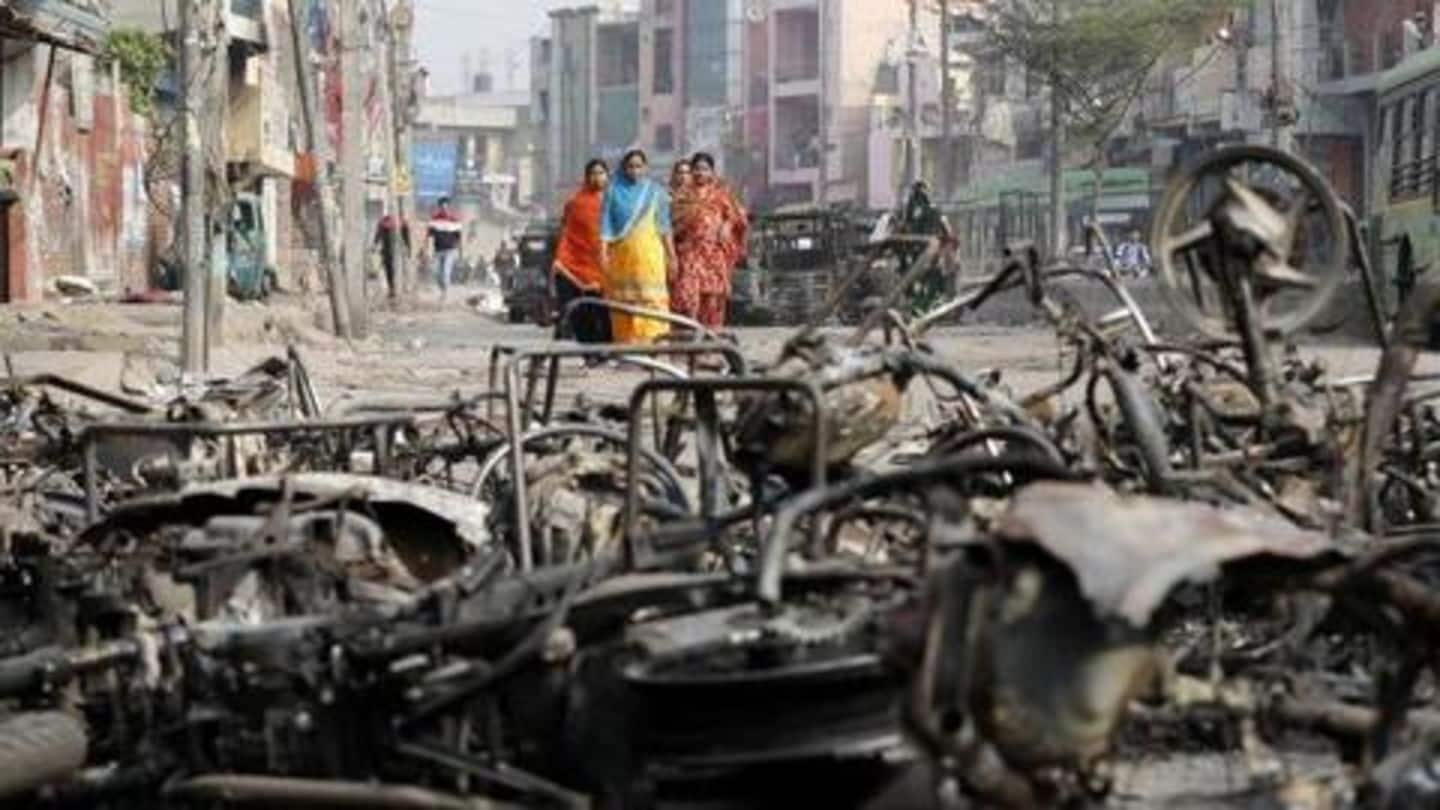 The Delhi Police, that has more than 80,000 personnel, was not prepared to handle the violence that hit Northeast Delhi this week. While rioters went on a rampage, cops couldn't figure out how to deal with them. Apparently, mobilization of mobs and prior storage of explosives caught the personnel off-guard. The violence also sheds light on massive intelligence failure, which happened due to carelessness.
Hundreds of houses were vandalized, shops and vehicles torched
The Hindu-Muslim riot started after a protest against the controversial Citizenship Amendment Act (CAA), which makes religion a criterion for giving citizenship to minorities from neighboring countries, turned violent. By Tuesday, hundreds of vehicles were torched, houses and shops vandalized, and people attacked. The worst affected areas were Chand Bagh, Maujpur, Jafrabad, and reports suggest weapons like guns, hammers, and rods were used.
From Tahir Hussain's house, petrol bombs and bricks were recovered
A report in HT said 350 empty cartridges were recovered from the battered areas. Over 500 rounds of bullets were fired. Of the injured, 82 were hurt by gunshots. Yesterday, forensic teams visited properties of expelled AAP councilor Tahir Hussain, who faces serious charges. "Petrol bombs, empty bottles, stones, and bricks were found on the terrace and inside Hussain's house," an official said.
Police should have rounded up suspects, suggested ex-top cop
The way Delhi Police handled riots was criticized by former top officials. Prakash Singh, the former director-general of Uttar Pradesh Police, said, "It requires no intelligence to gauge the build-up in the area in the run-up to the riot. You will have to be blind not to act. Police could have carried all-night searches and detained all those from whose homes stones were found."
Riots show there's no respect for law: Singh
Singh said it shouldn't have been impossible for a force of over 80,000 to control a riot. "You need don't instructions from the government to act or not act. Even a sub-inspector can act in such a situation. That man Shahrukh pointing a pistol at the police officer showed the absence of the fear or respect for the law," he added. Shahrukh is still absconding.
Petty criminal stored guns, handed it over to rioters
There are allegations that petty criminals stored country-made pistols and handed it over to outsiders when rioting reached its peak. Earlier, an official said there are no gun factories in Delhi so the firearms must have been smuggled from neighboring Uttar Pradesh. Reportedly, Delhi Police plans to follow the UP model and will ask rioters to pay for damages.
Friday prayers, the first since violence, remained peaceful
Yesterday, the prohibitory orders were relaxed for ten hours and people stepped out of their homes. And for the first time since the violence, Friday prayers were held in various mosques, and they passed off peacefully. While things are crawling back to normalcy, some fresh incidents of violence were reported. "Residents are still in a rage," a local told the daily.